Free personalized radio that
plays the music you love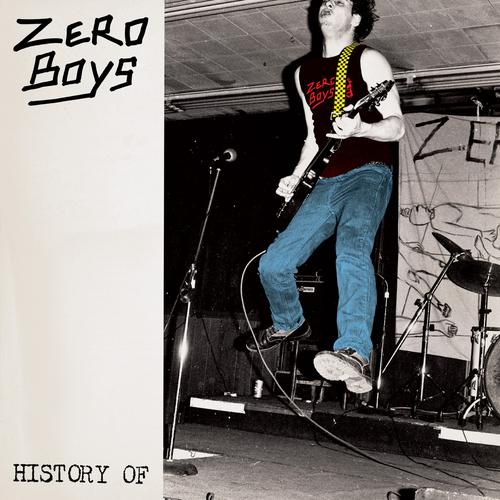 People who also like this
Admittedly, Indianapolis has never really been known for producing much in the way of bands, whether punk or pop or otherwise. But in the late '70s/early '80s, the Midwestern city produced a band whose short-lived first phase (more on that later) produced one of the more memorable full-length hardcore albums of all time. The band, dubbed the Zero Boys, was formed in the spring of 1979 when singer Paul Mahern "discovered"
the Sex Pistols
in Creem magazine and roped in guitarist Terry Hollywood, bassist John Mitchell, and drummer Mark Cutsinger. Within three weeks of their first practice -- in the grand tradition of most great hardcore bands -- the band was playing its first show, and six months later the bandmembers found themselves recording their first EP. That debut, Livin' in the '80s (released in 1980), was influenced by the more well-known groups of the time, such as
the Sex Pistols
,
Ramones
, and
Dictators
, who were on major labels and actually got some face time in the mainstream rock press.
The EP got some very minor attention, given that there were only 500 copies pressed, but forces both external and internal to the Zero Boys were to lay the groundwork for their follow-up, which was to be the acclaimed mark they had wished to leave. Internally, the band had a roster change in the form of bassist David "Tufty" Clough replacing John Mitchell. Clough was a faster, more frenetic player, taking the Zero Boys' sound to blazing new places. Externally, by the turn of the decade the West Coast hardcore scene had begun to fully develop, influencing new scenes in Minneapolis, Detroit, and -- more specifically -- Indianapolis. The speed and polemics of bands such as
Black Flag
and
the Circle Jerks
were backed up by an indie label and word of mouth network with zines like Flipside and Maximum Rock and Roll that would allow bands like the Zero Boys to play places as far as Los Angeles, New York, and Vancouver, British Columbia.
The Zero Boys began rehearsing in the garage for recording sessions that were to begin in summer of 1981. Two days of recording and 16 songs later, the band's landmark full-length, Vicious Circle, was completed and released on minor-league label Nimrod Records in 1982. Even though the record was to garner critical acclaim and turn the band into one of the legends of early-'80s hardcore, the band was to fold a year later, citing being "landlocked" in Indianapolis in comparison to the larger national scene. Bassist Clough was to join up with Toxic Reasons, and Mahern formed two short-lived bands, Dandelion Abortion and Datura Seeds, before focusing his time as a producer and engineer. The band found new life after the positive reception the reissue of Vicious Circle (with bonus tracks) received upon its release in 1988 on the Toxic Shock label. Three-quarters of the band got back together (with guitarist Hollywood replaced by Vess Ruthenberg), and toured and released two further albums, 1991's Make It Stop and 1993's The Heimlich Maneuver (released on Bitzcore and Skyclad, respectively). The band would fade out, and by the turn of the 21st century had re-formed to tour in support of the release for History Of. ~ Chris True
full bio
Selected Discography
Similar Artists
Don't have a Pandora account? Sign up
Already have a Pandora account? Log In