Free personalized radio that
plays the music you love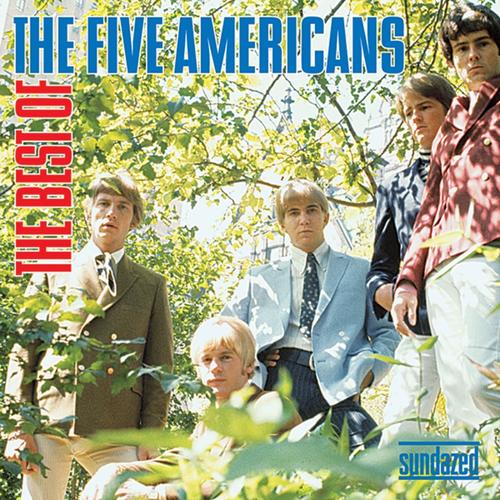 People who also like this
In 1966-1967, this Dallas group enjoyed some modest national success with the number five hit "Western Union," as well as a few other Top 40 entries, "I See the Light," "Zip Code," and "Sound of Love." Dominated by high bubbling organ lines and clean harmony vocals, the group favored high-energy pop/rock far more than British Invasion or R&B-inspired sounds, although a bit of garage/frat rock raunch could be detected in their stomping rhythms -- and their guitar-dominated tracks offered something else again, the harmonies and texture of "The Train" (which was very nearly their debut single) recalling the punchier work of
Gene Clark
with
the Gosdin Brothers
from the same period. Recording prolifically throughout the last half of the '60s (often with ex-rockabilly star
Dale Hawkins
as producer) and writing much of their own material, they were ultimately too lightweight and bubblegum-ish to measure up to either the era's better pop/rock or garage bands. Their 1966 hit "I See the Light" is their toughest and best performance.
Though they officially hailed from Dallas, the Five Americans had their origins in Oklahoma. Mike Rabon grew up in Hugo, the county seat of Choctaw County, in southeastern Oklahoma, founded in 1902 (and named after Victor Hugo, the novelist), 25 miles north of Paris, Texas, and 15 miles west of Fort Towson, site of the last Confederate surrender of the Civil War. He became interested in playing the guitar when he was eight years old, and saved up to buy a homemade instrument at a local pawn shop. He got a start on a few chords learned from his grandmother and quickly got the hang of the instrument. When rock & roll broke nationally, he was swept right in, and became a big fan of
Elvis Presley
and
Carl Perkins
, and later added singers such as
Frankie Ford
to his list of influences. He joined a local high-school band called the Rhythm Rebels, who played mostly instrumentals and whose gigs included some local radio appearances. While Rabon was honing his guitar skills and learning what he could from the playing of
Carl Perkins
,
Scotty Moore
, et al., John Durrill, who was a few years older, was living Bartlesville, OK -- near the Kansas border, originally part of Indian Territory, and the birthplace of Phillips Petroleum -- and already learning a lot by listening to
Jerry Lee Lewis
, whose playing inspired him to dress up his already freewheeling approach to the piano even more flamboyantly. Durrill entered Southeastern Oklahoma State College in the early '60s as an English major, and played frat parties and the like in his spare time. It was at one such event, playing for Sigma Tau Gamma, that he crossed paths with Rabon, who had started attending the school in 1962.
By that time, Rabon had in his mind the idea of putting together a group, and he approached Durrill. The others -- Norman Ezell (guitar), Johnny Coble (drums), and Jim Grant (maracas and later bass) -- fell into place quickly. The quintet, named the Mutineers, had a repertory built on the music of
Duane Eddy
and
Bo Diddley
, and played events around campus, including a regular Monday night gig at the student union. They were good enough to take a chance on recording, cutting their debut in Dallas in 1963 with "Jackin' Around," an instrumental that got some play on their college station. The British Invasion caused them to add some
Beatles
numbers to their set list and change their look slightly, as well as emphasize their singing a little bit more. Durrill also added a Wurlitzer electric piano -- purchased by Rabon's father, Smiley (who had also financed their first recording sessions) -- to their sound, though the big change came later, when he acquired a Vox organ, which became part of the group's signature sound when the band started recording.
By the summer of 1964, they felt ready to try competing in Dallas, but Coble backed out at the last minute, and they recruited drummer Jimmy Wright on a couple of hours' notice. The bandmembers spent a few weeks crashing at the pad of Durrill's girlfriend, and picked up their first serious gig -- appropriately enough, for a band called the Mutineers -- at a club called The Pirates' Nook, where they bumped an established band out of their spot there, mostly with their stage antics. They did well enough so that they decided to stick it out for a while longer, past the end of the summer. The Mutineers were booked into a club called Lou Ann's, where they chanced to be heard by John Abdnor, Jr., whose multimillionaire father owned a record label. He invited them to audition, and they were duly signed up to his Abnak label. The latter also involved a name change, and that was how the Five Americans got their new name, at Abdnor's insistence.
Their first single, "I See the Light," cut in late 1965 in Dallas, showed just how powerful a performing unit they'd become in the previous year, their instrumental attack resembling the best elements of such much-vaunted British bands as
the Yardbirds
and
the Nashville Teens
, with Durrill's singing supported by Rabon and Ezell. The single, which was leased to the HBR label -- a unit of Hanna-Barbera Studios, the cartoon producers -- reached number 26 nationally, and the group got the go-ahead to work on a debut LP. Equally important, the licensing deal got the Five Americans a trip to Los Angeles to meet the executives of the national label. That in itself was highly instructive to five Oklahoma boys who hadn't been anywhere more sophisticated than Dallas -- where their "long hair" (not nearly to the shoulders) made them "freaks" -- and their musical ambitions as well as the quintet's visual presentation advanced by leaps and bounds across early 1966, even as they made the rounds of venues such as the Whisky a Go Go and various TV music showcases such as Shivaree and The Woody Woodbury Show, turning into a national-level act in a matter of weeks. Oddly enough, at the time of its release, the band and its label hadn't been certain of "I See the Light"'s appeal, especially as its other side, "The Train," had some merit of its own.
Not too many bands coming off the college circuit by scarcely a year could have led with that kind of strength. There were similarly high expectations for their follow-up single, "Evol -- Not Love," a harmony-based rocker that seemed to carry them to the next step. Alas, it didn't do nearly as well, essentially dying in the womb in Dallas, owing to a local business-related "political" dispute involving Abdnor. But their next single, "Western Union," soared from the moment it reached the public, reaching the Top Ten. It also marked the beginning of
Dale Hawkins
, the guitarist/singer/composer of "Susie Q" fame, working as their producer. This should have been the beginning of a new phase in the group's history, and a leap in their fortunes and prospects, but differences with Abdnor and the limitations inherent in not being signed to a major label combined to sap whatever momentum the song generated. This was all especially tragic, as the Five Americans were generating music that was not only superb AM bubblegum pop, but also credible garage rock on occasion, and excellent pop/rock overall, with killer harmonies and excellent playing, filled with the kinds of hooks that most bands would kill for on their records.
Indeed, there are moments on "Now That It's Over" and "If I Could" where their mix of nicely woven harmonies and clean, sophisticated playing recall the work of
the Beatles
or
the Searchers
. "Sound of Love" and "Zip Code" -- issued in 1967 -- charted far lower than the records that had preceded them, despite hooks and harmonies that made them eminently hummable and memorable (especially "Zip Code"). They were doing work of at least the caliber of
the Monkees
without the Screen Gems publishing/arranging/producing factory backing them up, and if some of it was a bit derivative -- "Sympathy" did seem to recall
the Beatles
' "You Like Me Too Much" at times -- the music was presented with enough fresh twists to easily justify the purchase and the listening time.
The differences with Abdnor were worsening, however, and the members felt he was now compromising the music and any chance for growth by his insistence that they continue to record in Dallas. By 1968 Durrill and Ezell were both gone, replaced by Lenny Goldsmith and Bobby Rambo. The group continued on through 1969, but by then even their name was starting to sound quaintly out of date amid the burgeoning influence of the counterculture; they could probably have gone on indefinitely in Dallas, but their chances for national exposure were receding by the week. Among their last efforts was a double LP (credited to "Michael Rabon & the Five Americans"), before the remaining members went their separate ways. The band has mostly been remembered across the decades for its two biggest hits, "Western Union" and "I See the Light." In the 21st century, however, Sundazed Records reissued a big chunk of their catalog, giving the Five Americans their biggest exposure in decades, and revealing an astonishingly fine legacy, far beyond their best-known hits and all well worth hearing. ~ Richie Unterberger & Bruce Eder
full bio
Selected Discography
Similar Artists
Don't have a Pandora account? Sign up
Already have a Pandora account? Log In