Free personalized radio that
plays the music you love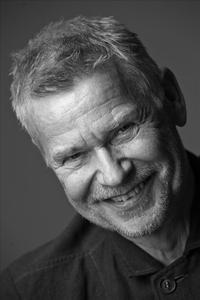 People who also like this
German singer, songwriter, musician, and producer Achim Reichel enjoyed a long and varied career that began during the beat boom of the '60s, when he founded
the Rattles
, and carried on well into the next millennium, by which time he was still recording albums and performing large-scale rock concerts. Born on January 28, 1944, in Wentorf bei Hamburg, Schleswig-Holstein, Reichel began his music career in 1960, when he, as a singer/guitarist, formed
the Rattles
with bassist Herbert Hildebrandt in Hamburg. The band, along with
the Lords
, proved one of Germany's leading beat bands of the day, for instance touring England with
the Rolling Stones
in 1963 and touring Germany with
the Beatles
in 1966. Reichel left the band in 1966 after several albums, including Twist im Star-Club Hamburg (1964), Liverpool Beat (1965), and Hurra! Die Rattles Kommen (1966), and subsequently entered the Bundeswehr (i.e., the German armed forces). Upon Reichel's departure from the military, he formed another band, Wonderland, whose debut single, "Mocow" (1968), was a Top 15 hit. Next he formed the experimental solo project A.R. & Machines, which debuted with Die Grüne Reise (1971) and followed with a succession of Krautrock-fashioned albums: Echo (1972), 3 (1972), 4 (1973), and Autovision (1974).
In 1975, Reichel released Dat Shanty Alb'm, a shockingly straightforward collection of sea shanties that was a 180 degree turn away from the experimentation of A.R. & Machines; also of note, the album was sung in German, unlike his previous releases, and was billed to himself rather than a group moniker, two characteristics that were common to his successive albums as well. Reichel's embrace of volksmusik, particularly of the north, continued in the few years that followed, with albums including Klabautermann (1977) and Regenballade (1978), the latter of which was critically praised. In the wake of Regenballade, Reichel, in conjunction with Frank Dostal, formed the label Ahorn in hopes of showcasing German-language rock bands of the day. Along with the advent of Ahorn, Heiße Scheibe (1979), a showcase for contemporary writers and Reichel himself, reflected his interest in moving out of the past and into the present. Also during the mid- to late '70s, Reichel labored as a producer, working with such bands as
Novalis
, Kiev Stingl, Neil Landon, and Emsland Hillbillies.
During the early '80s, Reichel released a trio of straightforward rock albums that were sung in German and critically praised: Ungeschminkt (1980), Blues in Blond (1981), and Nachtexpress (1983). Reichel also toured for the first time in years, mounting supporting tours for both Blues in Blond and Nachtexpress in 1982 and 1984, respectively. In 1983, amid all of this activity, "Der Spieler" (from Blues in Blond) became his first solo hit single, charting at number 27 and appearing on the ZDF-Hitparade. "Boxer Kutte" (from Nachtexpress) also made the ZDF-Hitparade in 1983; Reichel himself made a total of three personal appearances on the TV show that year. In 1986 he acted as a bank robber, Paul, in the film Va Banque; released an album, Eine Ewigkeit Unterwegs; and appeared once again on the ZDF-Hitparade, this time in support of his hit "Eine Ewigkeit Unterwegs." After another tour, Reichel recorded a solo album, Fledermaus (1988), and reunited with
the Rattles
for Hot Wheels (1988), a reunion album; another solo album (Was Echtes) and
Rattles
reunion (Painted Warriors) followed in 1989 and 1990, respectively.
The 1990s were another successful and productive decade for Reichel, as he continued releasing albums and touring, and began to chart with regularity. All-new studio albums included Melancholie und Sturmflut (1991), Wahre Liebe (1993), Oh Ha! (1996), and Entspann Dich (1999); hit singles from these albums included "Aloha Heya He" (1991), "Kuddel Daddel Du" (1992), "Auf der Rolltreppe" (1992), "Amazonen" (1993), and "Wahre Liebe" (1993); there was also the live album Große Freiheit (1994), an accompanied TV concert special commemorating Reichel's 50th birthday, the solo best-of Herz Ist Trumpf (1997), and the A.R. & Machines best-of Echos aus Zeiten der Grünen Reise (1998). Reichel continued his activity in the ensuing decade, releasing Wilder Wassermann (2002), a return to volksmusik; 100% Leben (2004), a live CD/DVD commemorating his 60th birthday; and Volxlieder (2006) -- all of which charted. Moreover, he published a songbook, 100% Leben, via Gorilla Musik-Verlag. ~ Jason Birchmeier
full bio
Similar Artists
Don't have a Pandora account? Sign up
Already have a Pandora account? Log In