Free personalized radio that
plays the music you love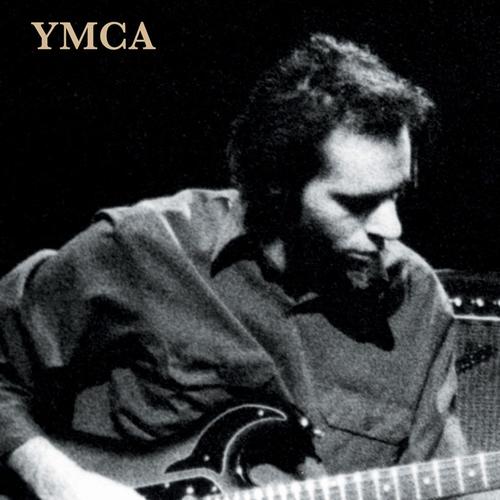 People who also like this
It's something of a cliché to say that a musician "stubbornly refuses to be categorized," but with Alan Licht, that statement is simply the truth. Though the guitarist's body of work encompasses noise rock, alternative pop/rock, improvisational music, free jazz, minimalism, musique concrète, electronics, and plenty of other stops within and outside those boundaries, Licht has managed to do so without ever chaining himself to any one style, and his muse is one of the most unfettered in contemporary music.
Alan Licht was born in New Jersey on June 6, 1968. His parents enjoyed opera and show tunes, and Licht says he had no interest in rock & roll until 1978, when seeing teen idol
Shaun Cassidy
on television changed his mind about popular music. When Licht saw the painting of
Paul McCartney
and Wings on-stage in the gatefold of the live album Wings Over America, he decided playing the guitar looked cool and began studying the instrument. As a teenager, Licht's tastes quickly advanced from classic rock to
the Velvet Underground
, and he soon embraced a heady variety of punk and new wave acts ranging from
the New York Dolls
and the Clash to
Mission of Burma
and Public Image Ltd.. Licht also began investigating avant-garde jazz after reading reviews of
Cecil Taylor
and late-period
John Coltrane
albums that piqued his interest, but when Licht's guitar teacher lent him a copy of Steve Reich's pioneering minimalist work Music for 18 Musicians it had a profound effect on his musical thinking and he began experimenting with forms and concepts outside the traditional pop framework, especially serialism and drone patterns. Licht's studies in experimental music continued as he discovered the work of La Monte Young, unearthing rare recordings of Young's group the Theater of Eternal Music.
After graduating from high school, Licht attended Vassar, where he majored in film studies and played in a few tongue-in-cheek punk bands (his previous stage experience involved a high school cover band), but in 1987 he formed the group
Love Child
with Will Baum and Rebecca Odes, whose music fused some of Licht's adventurous ideas with post-punk alternative rock.
Love Child
released their first album, Okay?, in 1991; by this time, Licht had also begun collaborating with experimental guitarist Rudolph Grey, and in 1993, the same year
Love Child
released their final album, Witchcraft, Licht made his debut with Grey's ensemble the Blue Humans, whose work reflected the influence of free jazz and the downtown No Wave scene. Licht next joined the band Run On, whose songs provided an unusually accessible context for his guitar work; he made his debut with them on the 1995 EP On/Off, and would go on to record two full-length albums with the group. (Licht also briefly toured as guitarist with former Love frontman
Arthur Lee
, though Licht's commitments with Run On and Lee's arrest on gun charges guaranteed the partnership was short-lived.)
Licht's solo guitar pieces had popped up on a few compilation albums and self-released 7" singles in the early '90s, and in 1994, he issued his first solo effort, Sink the Aging Process, which featured two extended pieces, one a minimalist variation on the Minutemen's Polarity. Since then, Licht has released a steady stream of solo material and collaborations with other artists, including Jim O'Rourke,
Keiji Haino
,
Loren Connors
,
Aki Onda
, and
Oren Ambarchi
. He has also performed and recorded with Text of Light, an ensemble whose work accompanies the films of Stan Brakhage and also features
DJ Olive
,
Lee Ranaldo
of
Sonic Youth
, and free jazz drummer
William Hooker
. In 2007, Licht released another "all-star" collaboration, Nothing Makes Any Sense, with
Nels Cline
,
Lee Ranaldo
, and
Carlos Giffoni
. When not busy with music, Licht has also earned a reputation as a talented music journalist, having published numerous articles in The Wire and Halana, and he's also created sound installations that have been presented at major galleries around the world. ~ Mark Deming
full bio
Selected Discography
Similar Artists
Don't have a Pandora account? Sign up
Already have a Pandora account? Log In