Free personalized radio that
plays the music you love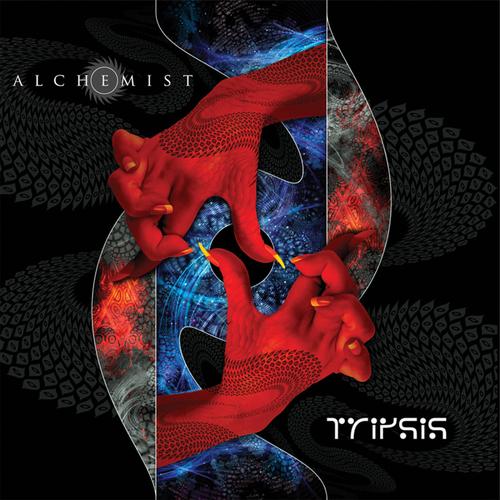 People who also like this
Throughout their decade-plus existence, and despite releasing a string of singularly original and unconventional albums, Australia's Alchemist has remained one of the best-kept secrets in metal. Starting from their modest roots in late-'80s thrash metal, the quartet has developed into a state-of-the-art metal band, combining influences that range from the earliest experiments in '70s progressive rock to the most current trends in extreme metal -- all blended into an improbably seamless and wholly unique style of their own.
Formed in Canberra, circa 1987, by Adam Agius (guitars, vocals, keyboards), Alchemist initially looked to bands like
Metallica
,
Voivod
, and
Coroner
for inspiration, opting for a technically proficient thrash style typical of the time. Pretty soon, though, Agius began to experiment with a wider array of musical genres (especially death metal and progressive rock) and incorporating them into the band's extreme metal leanings. Drummer Rodney Holder joined the fold in 1989, and bassist John Bray and guitarist Roy Torkington completed the band's core lineup two years later, by which time Alchemist's demo tapes had won great favor in the local press and scored the fledgling group a deal with Aussie-based Lethal Records. Their oddly titled debut, Jar of Kingdom, emerged in early 1993 (it was later reissued by Shock Records with bonus tracks culled from that 1991 demo) and received instant critical praise for its brash inventiveness; yet it still proved too inaccessible for mainstream metal audiences and suffered from poor distribution overseas to boot. 1995's Lunasphere represented a notable step forward, showing that Alchemist was unafraid of experimenting with their sound, and had quickly learned how to harness their disparate musical influences into a more seamless and organic whole. Still, it too would go largely unnoticed outside Australia, and a European tour with German thrash kings
Kreator
would be their only significant international showcase that year.
Back home in Australia, the band persisted with their evolutionary process, and a third long-player -- 1997's unashamedly eclectic Spiritech -- saw them embracing technology like never before, and arguably achieving a career watermark in the process. Synthesizers, keyboards, and even the occasional sample were added to the mix this time around, yet they never derailed Alchemist's still thoroughly heavy compositions, cooperating with the album's big picture (completed by a loose conceptual discussion about alien mysteries) in ways reminiscent of
Rush
's or
Pink Floyd
's best efforts in decades past. 1998's mostly live Eve of the War EP paid tribute to Australian composer
Jeff Wayne
upon the 20th anniversary of his famous War of the Worlds soundtrack, and a successful Aussie tour followed. Sessions for their fourth album, entitled Organasm, began in early 2000, and resulted in another remarkable statement -- one that could tentatively be described as new age metal, and that introduced Alchemist to a much wider audience when it gained worldwide distribution via Relapse Records a year later. 2003's Austral Alien followed suit in terms of exposure and overall quality by international metal standards, yet proved artistically more predictable and a little tamer than fans had come to expect of Alchemist. The band is taking their time preparing its follow-up, so, in the interim, Relapse compiled Alchemist's always hard-to-find early efforts into 2006's Embryonics 90-98 collection, to help tide fans over while they wait. ~ Eduardo Rivadavia
full bio
Selected Discography
Similar Artists
Don't have a Pandora account? Sign up
Already have a Pandora account? Log In