Free personalized radio that
plays the music you love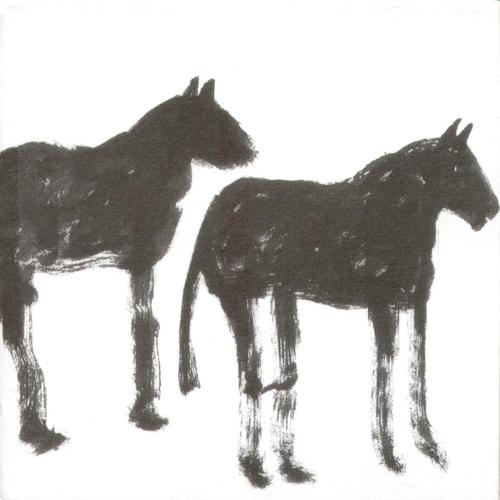 People who also like this
Sonic explorers who recall a Mediterranean version of
Adrian Sherwood
's On-U Sound gang, Almamegretta occupies a strange zone of its own. In its native Italy, the quartet is a major underground-alternative success celebrated for singing in Italian (actually Neapolitan) dialect and introducing dub/mix culture there. All but unknown elsewhere, its command of creative sound science has led to collaborations with such dub underground stalwarts as
Sherwood
,
Bill Laswell
,
Massive Attack
, and
Asian Dub Foundation
. Almamegretta has restlessly experimented with melding its Mediterranean melodies with modern dancefloor grooves that extend beyond the Jamaican roots/ragga/dub foundation.
Almamegretta (an imprecise term that roughly translates as "migrant soul") was formed in 1991 by Gennaro T (beats), Rais (vocals), and Gianni Mantice (drums/guitar/vocals). Paolo (keyboards) and Tanini (bass) joined the next year and the group started off playing reggae covers in local bars in the Campania region around Naples. The overwhelmingly positive response one night to singing a song in dialect turned singing in Italian into a priority, partly as a reaction against the dominance of the Anglo-American pop music world. Almamegretta chose the Neapolitan dialect because the group could adapt street slang more easily than formal Italian. In 1992, the four-track EP Figli di Annibale ("Children of Hannibal") attracted a cult following for its innovative sound and themes of militant anti-racism and sympathy for the sufferers. Animamigrante followed in 1993 and "Fatalla" expanded the group's popular base. D RaD joined during the recording and pushed the band towards a full embrace of dub-rooted guerrilla sound strategies at a time when dub had only a handful of hardcore followers in Italy. Tanini left the band soon thereafter and Gianni followed suit in 1994, but Animamigrante caught the ear of
Massive Attack
, which enlisted Almamegretta to remix "Karmacoma" as "The Napoli Trip" for Protection.
That connection in turn led to contact with
Adrian Sherwood
, who mixed 1995's Sanacore. Apparently a salute to the regional roots music of Campania through a dub-wise filter, the album and an 80-date tour established Almamegretta as a major popular force in Italy. The song "O Schiaro Cchiu Felice" was later featured in the film The Cell starring
Jennifer Lopez
. The Indubb CD of remixes and fresh dubs of older songs followed in 1996, but Almamegretta opted for a radical break on 1998's Lingo. Recorded in England with
Laswell
and Count Dubulah (formerly of
Transglobal Underground
) on bass and Tuvan throat singer Sahinko Namchylak, it virtually abandoned reggae for a jungle/drum'n'bass/trance rhythm foundation. 1999's Quattro/Quatri moved back toward pop songs and Jamaican rhythms while blending in techniques from Lingo. Paolo left the band in 2000 and moved to London, although he remains a regular collaborator. Rais, who also works in the British capital with the Italian-Pakistani group Orchestral World Groove, sang one track on a 1999 disc by
Leftfield
and recorded another slated for an
Asian Dub Foundation
release in 2002. In online interviews, Almamegretta described its 2001 studio album Imaginaria as more spontaneous, and Venite! Venite! was a live album released in 2002. ~ Don Snowden
full bio
Selected Discography
Similar Artists
Don't have a Pandora account? Sign up
Already have a Pandora account? Log In