Free personalized radio that
plays the music you love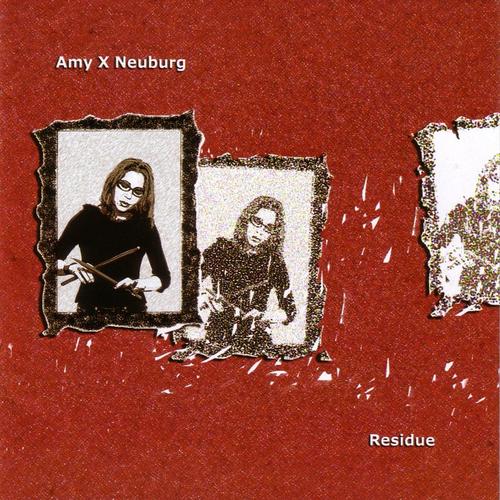 People who also like this
Despite the fact that her reputation is largely confined to the U.S. Bay Area, Amy X Neuburg is a world-class singer/songwriter. Her talent screams for recognition. Classically trained and gifted with a voice covering an impressive range, she writes art songs, performed with
Robert Ashley
, and presents her unique brand of musical theater with her group Amy X Neuburg & Men. Often compared to
Kate Bush
and
Laurie Anderson
for the flexibility of her voice and her use of technology (respectively), in terms of breadth of styles she comes closer to
Slapp Happy
singer Dagmar Krause, who also shifts back and forth between avant-garde "pop" and "serious" singing.
Little is known of Neuburg's childhood. Born in Cheltenham, England, she completed a Bachelor of Music in voice at Oberlin Conservatory and a B.A. in linguistics at Oberlin College. During her Masters degree at Mills College, she studied composition under
Pauline Oliveros
and
David Rosenboom
, percussion with William Winant, and met students Joel Davel, Tim Root, and Herb Heinz. The latter would remain her closest collaborator for years. With them she formed the multimedia "techno-theatre" MAP and began to write and record her first alternative synth pop songs (collected on Songs 91 to 85). Upon completing her studies she founded the production company and recording studio IS Productions with Heinz.
Working with MAP from 1987 to 1994, she also began to compose for theater, dance, and film, while associating with many avant-garde artists in the Bay Area, including fellow experimental vocalist Pamela Zero (of Discord Aggregate). From 1992 to 1995 she toured the world with
Robert Ashley
, performing in three of his operas: Foreign Experiences, Now Eleanor's Idea, and Improvement, recording the latter for Nonesuch. Later operatic roles include playing Simone Weil in Anne Carson and Guillermo Galindo's opera Decreation.
In 1993, Racer Records released Songs 91 to 85, on which Neuburg plays all instruments. It was the label's idea to have her form a backing group for a series of concerts. She called old MAP pals Heinz, Root, and Davel to join her in Amy X Neuburg & Men, an "electronic avant-cabaret band." Utechma came out in 1995, followed by Sports! Chips! Booty! in 1999 (with Micah Ball and J.T. Quillan III taking Root's place). In 2002, Neuburg presented a new solo concert of art songs titled "Songs About Life & Death & Love & Insects" at the EXIT Theater in San Francisco. ~ François Couture
full bio
Similar Artists
Don't have a Pandora account? Sign up
Already have a Pandora account? Log In