Free personalized radio that
plays the music you love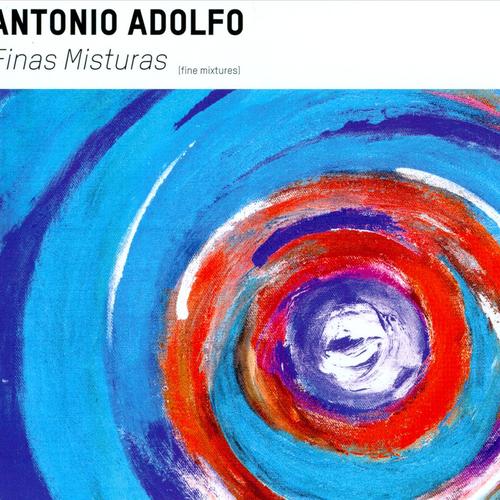 People who also like this
Antônio Adolfo was an important composer, having written songs recorded by Nara Leão, Marisa Gata Mansa, Ângela Rô Rô, Dóris Monteiro, O Grupo, Wilson Simonal, Geraldo Vespar, Leci Brandão, Emílio Santiago,
Beth Carvalho
, and Sérgio Mendes & Brasil '66, among others. Adolfo also had a noted role in the process of making important music available through independent production, through the creation of the pioneer independent label Artezanal. His recordings of important and almost-forgotten composers of the belle époque, like
Chiquinha Gonzaga
and João Pernambuco, are noted cultural initiatives. As an arranger, he worked for Leci Brandão, Ângela Rô Rô,
Elizeth Cardoso
, Emílio Santiago, Fátima Guedes,
Marcos Valle
, Mongol, Nara Leão, O Grupo,
Ruy Maurity
(his brother), Sueli Costa, Vinícius Cantuária,
Rita Lee
, Zezé Motta, and others.
The son of Yolanda Maurity, a music teacher and violinist of the orchestra of the Teatro Municipal do Rio de Janeiro, Antônio Adolfo began to study music very early. At seven, he began his violin studies with Paulina D'Ambrozzio. At 15, he took up piano, studying with Ayrton Vallim. In 1963, he joined the group Samba Cinco, which performed in the famous Beco das Garrafas on Rio's 52nd street. In 1964 Adolfo was invited by
Carlos Lyra
and Vinícius de Moraes to be a musician for their play Pobre Menina Rica (at Teatro de Bolso), beginning to accompany important names of MPB. Adolfo formed the group 3-D for that gig, and continued to perform with it until 1968, having recorded four LPs. In that year, he became acquainted with Tibério Gaspar, with whom he wrote important songs such as "Juliana," "Sá Marina," "Teletema," and "BR-3." "Caminhada" made it to the finals of the II FIC, 1967. The next year, Wilson Simonal recorded "Sá Marina" with success. In that year "Visão" was included in the III FIC. In 1969 Adolfo accompanied
Elis Regina
in her tour through Europe. Back to Brazil in the same year, he wrote music for soap operas and participated in the IV FIC (1969) with "Juliana" (written with Tibério). The song was defended by Adolfo's group A Brazuca, and took second place. With that group he toured Brazil and Peru, recording two albums through Odeon. In 1970, "Teletema" (with Tibério) took second place in a festival in Athens, Greece, in Evinha's interpretation, which achieved popular success also in Brazil. "BR-3" won the national phase of the V FIC, in Toni Tornado's interpretation. In 1971 Adolfo moved to the U.S., hired by Jerry Shayne Music, Inc. In 1972 he returned to Brazil, beginning to write alone, and recording Antônio Adolfo (Philips). In that year he studied with David Baker at Indiana University. Adolfo was a member of the band that backed
Elis Regina
in two European tours, finding time in between for a stint with the classical Nadia Boulanger, having studied also with Guerra Peixe and Esther Scliar. Back in Brazil, he developed his career as pianist, arranger, and producer. But even more deserving of attention is his work as a pioneer in the independent production field, which awakened artists and public to the necessity of opening alternative routes to non-commercial productions. In 1977 he launched his independent label Artezanal with the album Feito em Casa, with only originals. Encontro Musical, released in the same year, brought again originals and only one song, "Sá Marina," written together with Tibério. The album had the participation of Joyce and
Erasmo Carlos
. Viralata (1979) had mainly originals, and Continuidade had special guests Viva Voz, Emílio Santiago, Hyldon, and Maurício Einhorn. The albums were propelled by shows throughout Brazil, together with artists like Tião Neto, Vítor Assis Brasil, Carmélia Alves, Oswaldinho do Acordeom, Alaíde Costa, Sidney Miller, Walter Queiroz, and
Danilo Caymmi
, among others. In 1984 Adolfo released through the label Funarte a tribute album dedicated to the compositions of João Pernambuco, with participation of Nó em Pingo D'água. In 1985 he paid tribute to
Chiquinha Gonzaga
, a seminal Brazilian female conductor, pianist, and composer, interpreting her songs in Viva Chiquinha Gonzaga, with participation of Nilson Chaves and Vital Lima. The album Os Pianeiros is dedicated to belle époque piano composers. In the same year he participated in the first Carioca experience of teaching popular music/jazz in the Centro Calouste Gulbenkian, together with Pascoal Meirelles, Hélio Delmiro, Ary Piassarollo, Paulo Russo, and others. Seeing the potential of the sector, he opened his Centro Musical Antônio Adolfo, also developing workshops in the U.S. and Europe. Adolfo published music education material in Brazil and abroad, including the video Secrets of Brazilian Music and the book with companion CD Brazilian Music Workshops, together with six other books through Lumiar publishing. In 1996 he received the Prêmio Sharp award for his instrumental composition "Cristalina," from his album Cristalino (1993). In 1997 released Chiquinha com Jazz (Artezanal), which also was awarded the Prêmio Sharp, and so was the album Antônio Adolfo. ~ Alvaro Neder
full bio
Selected Discography
Similar Artists
Don't have a Pandora account? Sign up
Already have a Pandora account? Log In