Free personalized radio that
plays the music you love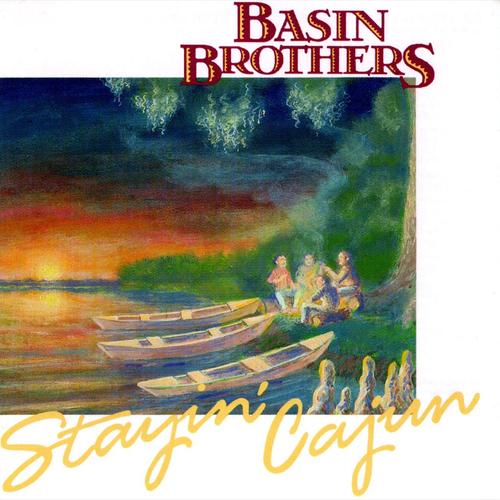 People who also like this
It's impossible to sit still while Lafayette, Louisiana-based Cajun band the Basin Brothers, are playing. Led by fiddler, guitarist, mandolinist, and vocalist
Al Berard
, the Basin Brothers transform the traditional music of Louisiana's French Triangle into a highly energetic mixture of two-steps and waltzes. Taking their name from the Atchafayla Basin, where
Berard
grew up, the Basin Brothers have taken their music far beyond the bayous of Louisiana, appearing at Cajun and folk festivals throughout the United States.
The traditional sound of the Basin Brothers contrasts with
Berard
's earliest memories. The last of eight children and the son of a trapper and crawdad fisherman,
Berard
(b: 1960) showed a musical aptitude as an infant, beating rhythms on pots and pans in the family kitchen. At the age of 11, while attending a rehearsal of a band that included his brother-in-law's younger brother, he became fascinated by the guitar. Purchasing a chord book, he sketched out a guitar on a cardboard box and taught himself the basic chords. A week later, he acquired his first guitar.
Throughout his teens,
Berard
continued to sharpen his skills as a guitarist. In addition to playing with his church choir, he recorded jingles and worked as a session musicians in Lafayette studios. After graduating from high school, he played at night with a hard rock band, ReFix, and worked during the day in a variety of jobs including dredge boat hand, steel worker, and machinist.
Berard
's first break as a musician came when he was received a phone call from Cajun fiddler
Hadley J. Castille
, inviting him to join
Castille
's band. Although, he had reservations about playing Cajun music, he accepted the position. In a later interview, he said, "I remember saying to myself, 'What are you going to do here, going to play that old Frenchy Cajun?'" The enthusiastic response that he received during his performances with
Castille
inspired
Berard
's future musical direction. Invited to join young Cajun band File, he remained with the group for two years, leaving to spend time with his mother who was hospitalized. Although his mother died a few days later, he remained committed to playing Cajun music. Telephoning an old friend, Keith Blanchard, a drummer, he expressed a desire to learn to play the fiddle. With Blanchard's encouragement, he bought a fiddle and quickly taught himself the instrument. After buying an eight-track tape recorder and writing some Cajun songs,
Berard
and Blanchard assembled a group of musicians to record an album. A turning point in the band's fortunes came shortly after they were formed. Performing at a benefit dance at the Cecelia Booster Club, the band won $10,000 in a raffle, enabling them to purchase new instruments and P.A. system.
The Basin Brothers spent the first six years of their existence building a loyal following in their home state. In 1988,
Berard
left his day job to focus full-time on music. Not long afterwards, the group signed with Flying Fish. Their debut album for the label, Let's Get Cajun was released in 1989, and earned the group their first Grammy nomination. ~ Craig Harris
full bio
Similar Artists
Don't have a Pandora account? Sign up
Already have a Pandora account? Log In