Free personalized radio that
plays the music you love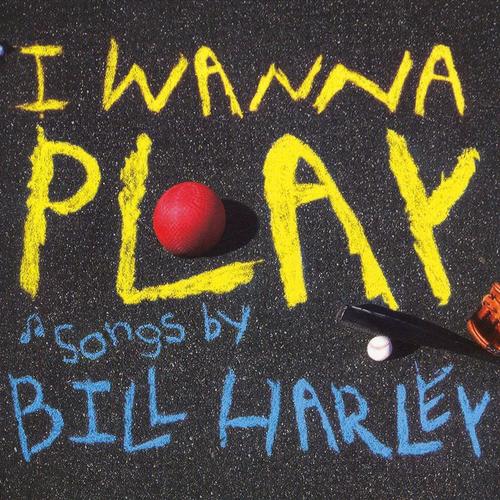 People who also like this
Bill Harley has been called "the Mark Twain of contemporary children's music," and the comparison is apt. Harley's songs and stories cut to the heart of everyday life with a broad appeal. Although he uses a wide range of genres in his music, from reggae to doo wop to country & western, it's his ability to turn a simple, heartfelt phrase in lyrics and stories that stick with you. Every one of his children's recordings has won some kind of national honor.
Harley grew up in the Midwest and Connecticut. Although his escapades in elementary school and junior high figure prominently in his storytelling, Harley was not a problem child. "I never spent much time in the principal's office, despite what people think. I behaved well enough that grownups left me alone, so I held the adult world at arm's length. I still do."
Harley graduated with honors in religion from Hamilton College in Clinton, New York. But it was social action that really interested him. Harley worked in a program to help children and parents deal with violence, and was active in a variety of other community service programs.
Harley started performing for children in 1980, mostly in the New England area. With his wife and manager, Debbie Block, Harley created his own label, Round River Records. In 1985, Round River released Monsters in the Bathroom, a collection of folk songs and stories with such titles as "Black Socks" and "What's the Matter With You?" The success of Monsters encouraged Harley to release Fifty Ways to Fool Your Mother in 1986, and Harley started appearing nationally in regional storytelling and folk festivals.
Round River's 1987 release Cool in School featured one of Harley's best stories, "Zanzibar." The story of a boy's procrastination on his fifth grade report, "Zanzibar" is reminiscent of
Arlo Guthrie
's "Alice's Restaurant" -- but better. Cool in School won a Parent's Choice Award, and solidly placed Harley among the Top Ten performers of children's entertainment.
Harley has always enjoyed collaborating with other artists, and it's this adventurousness that has added a great range of recordings to his credits. Harley worked with
Peter Alsop
in 1988, and the result was Peter and Bill in the Hospital, a reassuring group of songs for kids. In 1991, Harley recorded the annual Martin Luther King, Jr. songfest at his house, and the result was I'm Gonna Let It Shine. Featuring the talents of over 20 folksingers, I'm Gonna Let It Shine chronicled the songs of the civil rights movement in the '60s. The album was selected Entertainment Weekly's Best Recording of the Year.
In 1996, Harley again collaborated, this time on a stage musical for elementary age children. Lunchroom Tales: A Natural History of the Cafetorium featured several stories and songs, including "Morning Announcements," a hilarious send-up of the typical audio piped into classrooms. Harley followed the success of Lunchroom with a 1997 collection, There's a Pea on My Plate, filled with typically sensitive songs about losing at soccer and fear of vegetables. The Grammy-nominated Weezie and the Moon Pies (1998) became a parent's favorite. Ever prolific and versatile, Harley continued to release albums of songs and stories into the first decade of the new century, including Play It Again (1999), The Battle of the Mad Scientist (1999), Down in the Backpack (2001), Sandburg Out Loud (2002), The Town Around the Bend (2003), cELLAbration: A Tribute to Ella Jenkins (2004), The Teachers' Lounge (2004), One More Time (2005), Blah Blah Blah (2005), I Wanna Play (2007), Yes to Running! Bill Harley Live (2008), Rock & Roll Kids (2010), The Best Candy in the Whole World (2010) and High Dive and Other Things (2012). ~ P.J. Swift
full bio
Selected Discography
Similar Artists
Don't have a Pandora account? Sign up
Already have a Pandora account? Log In