Free personalized radio that
plays the music you love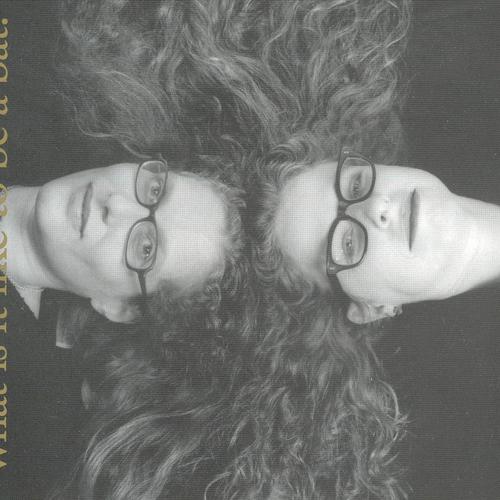 People who also like this
Never one to shy away from musical challenges, Kitty Brazelton is an experimental, risk-taking vocalist, composer, and flutist who has often brought elements of free jazz and classical to art rock, avant-garde rock, and alternative rock. Over the years, Brazelton's music has tended to be eccentric and left-of-center; she is clearly an admirer of the avant-garde in rock as well as in jazz and classical. But she is also highly musical and melodic; although much of Brazelton's work is far from mainstream, she isn't self-indulgent to the point of being off-putting.
Brazelton, the daughter of a pediatrician, was born and raised in the Boston suburb of Cambridge, MA. As a teenager, she planned to become a sculptor; music, however, ended up becoming her main focus. Brazelton was 17 when she moved to the Philadelphia suburbs to attend Swarthmore College, and it was at Swarthmore that she decided to become music-oriented. In 1970, she became a singer and flutist for a short-lived psychedelic rock/acid rock band called Phaedra, which once opened for
the Velvet Underground
and should not be confused with an early 2000s band called Phaedrus. In 1972, Brazelton left Phaedra and founded the Philly-based art rock combo Musica Orbis, which wasn't a huge commercial success but enjoyed a small underground cult following and stayed together for seven years. In 1977, Musica Orbis recorded its debut LP, To the Listeners, for Longdivity/Rounder, and, in 1979, the band broke up. In the '80s, Brazelton moved to New York, where she performed as a solo artist in addition to leading various bands (including Hide the Babies and V). Music didn't always pay the bills for Brazelton; one of her bios states that at one point, she was working as a topless go-go dancer in Manhattan. But that was only temporary.
In 1990, Brazelton formed one of her most interesting and exciting bands: Dadadah. Blending art rock, avant-garde rock, and alternative rock with avant-garde jazz, the ambitious Dadadah hit the Lower Manhattan club scene and acquired a small cult following. Dadadah's debut album, Rise Up!, was released on Accurate/Distortion, in 1994, and the band's second album, Love Not Love Lust Not Lust came out on the Buzz label in 1999. Both albums are excellent, but they aren't alike: Rise Up! is more abstract and dissonant, while Love Not Love Lust Not Lust is more accessible. In the '90s, Dadadah was not a full-time activity for Brazelton; that decade also found her singing lead for the alternative rock band Camp (which orchestral composer Randall Woolf founded in 1996) and leading New York outfits that included What Is It Like to Be a Bat?, Bog Life, and Hildegurls (an all-female group that also included fellow composers Elaine Kaplinsky, Eve Beglarian, and Lisa Bielawa). Hildegurls got their clever name from two sources: riot grrrl rock and composer Hildegard von Bingen, and they put an unorthodox, late-20th-century spin on von Bingen's work. Bog Life, which lasted from 1991-1994, specialized in experimental chamber music; its album Bog Life: New and Unusual American Chamber Music, was recorded in 1991 and 1992 and came out on Longdivity. (Brazelton started Bog Life with harpist Elizabeth Panzer, who is also a Dadadah member and plays on both of its two '90s albums).
What Is It Like to Be a Bat?, Bog Life, and Hildegurls have been -- like Dadadah -- part-time projects for Brazelton, who earned a doctorate in music from New York's Columbia University in 1994 and is married to jazz critic Howard Mandel (the president of the Jazz Journalists' Association, or JJA for short). Brazelton has also done her share of teaching; in the '90s, she began teaching at Columbia as well as New York University. In 2002, Brazelton's solo album, Chamber Music for the Inner Ear, was released by Composers Recordings, Inc. ~ Alex Henderson, Rovi
full bio
Selected Discography
Similar Artists
Don't have a Pandora account? Sign up
Already have a Pandora account? Log In