Free personalized radio that
plays the music you love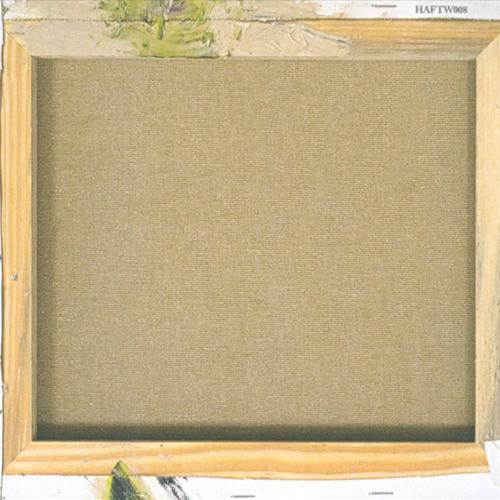 People who also like this
A prolific artist dedicated to exploring how music and memory relate -- and deteriorate -- Leyland James Kirby has released music under many guises, including
V/Vm
, the Caretaker,
the Stranger
, and his given name. Kirby's career began when he was a DJ in early-'90s Manchester and decided to make his own electronic music. By 1996, his first releases as
V/Vm
, including the 12" single Up-Link Data Transmissions, surfaced, many on Kirby's own V/Vm Test label; as the years went by,
V/Vm
became synonymous with recontextualizing music by tearing it apart and putting it back together in warped ways that ranged from noise to subtler tweaking. Kirby took aim at saccharine pop with 2000's Sick-Love -- which digitally mutilated songs like
Chris de Burgh
's "Lady in Red" and
the Bee Gees
' "How Deep Is Your Love" -- and he skewered Richard D. James on 2001's Help Aphex Twin. Meanwhile, the Death of Rave project, which Kirby made available for free online, turned the golden days of rave music into the audio equivalent of a distant memory. Throughout all
V/Vm
works was a sense of mischief, whether it was 2006's V/Vm 365 project, in which Kirby released a track a day, accompanied by a description of that day, for a year, or 2003's Relax, which reissued
Frankie Goes to Hollywood
's 1983 hit as a reproduction of the original release in formats including a 7" picture disc (Kirby was later forced to withdraw the release from sale).
However, Kirby embarked on the Caretaker -- which ultimately became his most popular musical incarnation -- in 1999, using some of the same concepts and processes of his
V/Vm
work to very different effect. Subtler and more emotionally engaging, Kirby's Caretaker work directly addresses how tightly linked music and memory are by treating and manipulating older pieces of work by editing and manipulating older pieces (often 78s of ballroom music) into disintegrating fragments steeped in melancholy and nostalgia. The Caretaker guise was inspired in part by Kirby's fascination with the scene in Stanley Kubrick's The Shining, where Jack Nicholson's character Jack Torrance discovers, as he slides into madness, spectral revelers in the barroom of the hotel he's supposed to be taking care of. As evocative as they were, Kirby's first three Caretaker albums -- 1999's aptly named Selected Memories from the Haunted Ballroom, 2001's A Stairway to the Stars, and 2003's We'll All Go Riding on a Rainbow -- were little preparation for 2005's Theoretically Pure Anterograde Amnesia, a six-hour set that blurred and eroded the music so thoroughly that anything as memorable as a melody rarely popped up, mimicking the foggy chaos of short-term memory loss. The album scored 50,000 free downloads and was also available as a limited-edition six-disc set, and was followed by an album of outtakes, 2006's Additional Amnesiac Memories.
In 2008, Kirby released the most accessible Caretaker album yet, Persistent Repetition of Phrases, on the Install label, to some of the widest-reaching acclaim he'd received. That year Kirby also introduced a new project,
the Stranger
, which he named after the main character in the spaghetti Western High Plains Drifter and which he described as a "bridge" between his work as
V/Vm
and the Caretaker.
The Stranger
's menacing debut album, Bleaklow, was also the last release on V/Vm Test, as Kirby shut down the label at the end of 2008 to focus on his more meditative music. In 2009, he resurfaced with a new label, History Always Favours the Winners, and his first music under his given name, the three-disc Sadly, The Future Is No Longer What It Was, which featured the track "When We Parted, My Heart Wanted to Die." Two years later, Kirby returned to his Caretaker alias with An Empty Bliss Beyond This World, a particularly heavily edited album inspired by a study showing Alzheimer's patients have an easier time remembering information via music; it earned even more acclaim than Persistent Repetition of Phrases. Early in 2012, Patience (After Sebald), the soundtrack to Grant Gee's documentary about W.G. Sebald's novel Rings of Saturn, arrived. Kirby bid an extended farewell to the Caretaker project with Everywhere at the End of Time, a series of six albums released over the course of three years. Conceived as a slowly eroding musical portrait of the Caretaker's early onset dementia, the first album in the series arrived in 2016. ~ Heather Phares
full bio
Selected Discography
Similar Artists
Don't have a Pandora account? Sign up
Already have a Pandora account? Log In