Free personalized radio that
plays the music you love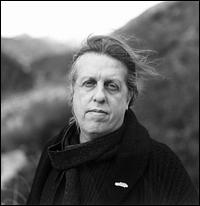 People who also like this
Chris Darrow was born on July 30, 1944, in Sioux Falls, South Dakota, to a military dad who soon afterward moved his family to Southern California, where Darrow still makes his home. He began learning to play anything he could get his hands on that had strings, and over the course of the next 30-plus years, became one of the most sought-after multi-instrumentalists in professional music. Shortly after high school graduation, Darrow put together a bluegrass band called
the Dry City Scat Band
with
David Lindley
, Steve Cahill,
Richard Greene
, and Pete Madlem. Within a couple of years, the Scat Band would become one of the hottest bluegrass ensembles in Southern California. During the summer of 1964, the Scat Band got a gig at Disneyland, which was steady work, and Darrow was able to support his new bride. During this period, signs were starting to appear indicating imminent changes in the hearts of some of the purest bluegrass musicians. Bandmate
Richard Greene
introduced Darrow to a friend of his who played in
the Chad Mitchell Trio
and who had just returned from England raving about the British music scene. Darrow had never before seen anyone with
Beatle
boots and long hair. The gentleman happened to be future
Byrds
founder
Roger McGuinn
. Later that summer, the Scat Band was replaced by the Scottsville Squirrel Barkers and mandolinist
Chris Hillman
, a hardcore bluegrass purist who quietly and sheepishly said to Darrow, "I joined a rock & roll band. I need the money. They're called
the Byrds
."
In the latter part of the '60s, Darrow had his first major breakthrough by putting a band together, called
Kaleidoscope
, with
David Lindley
, Solomon Feldthouse, and Max Buda. American folk, Middle Eastern, country & western, and blues, which would have seemed an unlikely combination of musical flavors, proved to mix very well and ultimately became successful.
Led Zeppelin
's
Jimmy Page
was quoted as saying that, "
Kaleidoscope
was his favorite band of all time."
Kaleidoscope
went on to release several albums in the late '60s with no hit singles, but with a large cult following that is still growing.
In late 1967, Darrow was asked to join
the Nitty Gritty Dirt Band
as a fiddle player/singer replacing predecessors
Jackson Browne
, who left to embark upon a solo career, and Bruce Kunkel, who left the band because of philosophical differences. As it turned out, the Dirt Band abruptly adopted a more electric sound anyway, which is what Kunkel had been campaigning for, but was resigned to defeat. In the meantime, Darrow's presence gave
the Nitty Gritty Dirt Band
some glory by virtue of their performance in the smash musical comedy flick Paint Your Wagon. The
Dirt Band
's short-lived and waning success would soon cause a breakup, but it would later reorganize with different personnel. Darrow, on the other hand, who has more sides to him than a mirror ball, hung out his shingle attracting a great number of new opportunities.
One of these opportunities was in the form of an intermittent working relationship with
Linda Ronstadt
that came as the result of an introduction by a primate. Former
Monkee
Michael Nesmith
produced a couple of singles for a band called the Corvettes, founded by Darrow and former
Dirt Band
mate Jeff Hanna. The Corvettes would soon become
Ronstadt
's backup band. She had heard about them through
Nesmith
, who was the writer of her hit song "Different Drum." Darrow stayed with
Ronstadt
's band off and on for a number of years, witnessing a personnel change whereby Bernie Leadon came in to replace Hanna, who had decided to make his exit and re-form the Dirt Band.
Darrow was offered a recording contract by United Artists Records in 1972. He recorded the albums Chris Darrow, followed up by Under My Own Disguise the following year. "Whipping Boy," from the former, received critical acclaim and is still viewed as an attractive "cover" prospect. Over the years, he has continued to be called upon by other artists who wanted his multifaceted musical influence on their albums. Artists such as
James Taylor
, Sonny & Cher,
Gene Vincent
,
Helen Reddy
, and
John Fahey
are only a few examples.
In the mid-'90s, Darrow started recording for the Taxim label of Germany. In 2000, the label released a two-CD set, called Coyote: Straight from the Heart. It includes a 40-minute instrumental suite and 20 original songs. Taxim also released Fretless, Southern California Drive, Los Chumps with Max Buda, and Mojave, a Darrow-produced album featuring members of
Emmylou Harris
's band,
Lone Justice
, and
the Byrds
. In early 2001, BGO Records in England released Darrow's second and third albums, Chris Darrow and Under My Own Disguise, as a two-for-one package.
All of
Kaleidoscope
's early records have been re-released on Demon Records in England and Sony/Legacy in the U.S. Darrow's fabulous slide guitar work is featured on a compilation album called Everybody Slides, Vol. 2. The album features cuts by such slide greats as
Lowell George
,
John Hammond
,
David Lindley
, and
Rory Block
. It is on Sky Ranch Records in France with Virgin distribution, as well as Rykodisc in the United States. Darrow also appears on two Takoma Records compilations, Takoma Slide and Takoma Eclectic Sampler, Vol. 2.
Other sides of this mirror ball (metaphorically speaking) lay in business and photography. Darrow planned to publish a book containing photographs he has taken over the last few decades, many of which appear on album covers. By his own admission, he said he decided to take his photojournalism to a professional level after he learned that the man with whom his wife ran off was a photographer.
In retrospect, during the late '60s and through the '70s, there seemed to be a delicate balance of relationships that would influence the evolution of country rock music (as it would come to be known) for the remainder of the 20th century and beyond. Chris Darrow was right in the middle of all of this and played an integral part of the formation and ultimate success of more than just a handful of his contemporaries. In 2013, his 1972 self-titled debut was re-released by Drag City with great fanfare; the original album was appended with a handful of bonus tracks. ~ Tom Kealey
full bio
Selected Discography
Similar Artists
Don't have a Pandora account? Sign up
Already have a Pandora account? Log In