Free personalized radio that
plays the music you love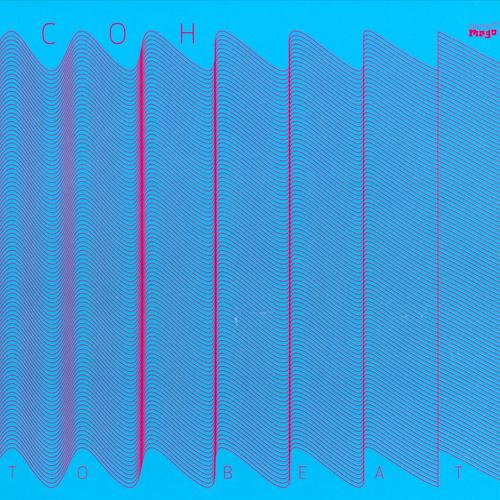 People who also like this
CoH is the performing name of Ivan Pavlov. The word is Russian, means "sleep," and should be pronounced like the English word "son." Active since the late '90s, CoH ranks among the most interesting laptop artists of the experimental electronica underground. His music -- often made of digital glitches and clicks -- leaves room for a sense of humor and a certain lyricism. He has released albums on Raster-Noton, Mego, and SouRce Research Recordings.
There is little known about Pavlov, a man who remains very discreet. He was born in Russia, moved to Sweden in 1996, and works as an acoustic engineer. He made his first appearances on the experimental electronica scene through a series of releases on
Carsten Nicolai
's label Rastermusic and performance showcases with
Noto
,
Ryoji Ikeda
, and the rest of the label's roster. In 1997 he recorded his first album Mask of Birth (released only three years later). Resolutely post-techno, it referenced both the disco culture and the '80s underground dance music. Enter Tinnitus, his proper debut, came out on Raster-Noton in 1998, followed by his contribution to the label's turn-of-the millennium series 20' to 2000, which featured appearances from members of
Coil
. The relationship carried on to 2001's Love Uncut (released by
Coil
's Eskaton imprint), a tribute of sorts to the alternative '80s and CoH's danciest material since Mask of Birth. Between these two EPs he released Iron (on Raster-Noton), a whimsical album dedicated to heavy metal fans. 2002 brought Netmörk on SouRce Research, his most serious work to date, as well as CoH's contribution to the Mort Aux Vaches series. A tense, minimal EP on Mego titled Electric Electric followed in 2003.
In 2004, Pavlov contributed to
Coil
's three-CD/DVD box set release ANS, recorded on the world's only ANS Synthesizer, located at Moscow State University. During the same year, Mutek released the debut recording by Chessmachine, Pavlov's collaboration with
Richard Chartier
. The self-titled album consisted of solo recordings made by the two artists between 2001 and 2003, which were exchanged as digital sound files. The two performed together in Los Angeles in early 2005, and Chartier's Line label released a recording of the concert later in the year. CoH returned in 2005 with 0397 Post-Pop, a double-CD issued by Mego. The release included one disc of newer material as well as the very first CoH recording, produced in 1997 and only given to a few friends at the time. In 2006, CoH's Above Air was the final release on Eskaton. The album was dedicated to
Coil
's John Balance, who passed away in 2004.
CoH returned to Raster-Noton in 2006 with the rhythmic Patherns EP, followed by the abstract electro-acoustic double-CD Strings in 2007. The artist also issued a limited CD-R titled Super Suprematism that year. Also in 2007, Pavlov and
Coil
's Peter Christopherson formed a new project called Soisong. The duo issued a few extremely limited CDs through their website and played a handful of concerts in Asia and Europe. In 2008, CoH collaborated with Christopherson's former
Throbbing Gristle
bandmate Cosey Fanni Tutti for an album titled CoH Plays Cosey, which was issued by Raster-Noton. Dzerzhinsk-9, a 12" EP of a 1996 session recorded with
Dao
, followed in 2009, released by American label Tourette Records.
In 2010, Rotorelief released Z-Rated, an album consisting of rare and previously unreleased CoH tracks dating back to the '90s. CoH also collaborated with Hidenobu Ito for an album titled 3 Girls Mixed Up, issued by Japanese label Elegant Disc. He also released Yellow, a 7" with Little Annie on Tourette Records. CoH's debut release on Editions Mego (the successor to the defunct Mego label) was 2011's Iiron, a sequel to his 2000 metal-influenced Iron album. In 2012, he released a limited shaped CD titled Soisong of piano-driven ambient compositions intended to be released as a split EP with Christopherson, who died in 2010. CoH's abstract yet upbeat album Retro-2038 appeared on Editions Mego in 2013, followed by To Beat in 2014 (a vinyl-only edition titled To Beat or Not to Beat included a second disc with remixes by
Matmos
,
Ryuichi Sakamoto
, J.G. Thirlwell, and others). CoH then appeared on a split 7" with Dada 999, released in 2015 by Nouvelle Nicotine. In 2016, CoH toured the United States for the first time and released an EP on Ge-Stell titled Return to Mechanics, as well as another album on Editions Mego, Music Vol. ~ François Couture & Paul Simpson
full bio
Selected Discography
Similar Artists
Don't have a Pandora account? Sign up
Already have a Pandora account? Log In