Free personalized radio that
plays the music you love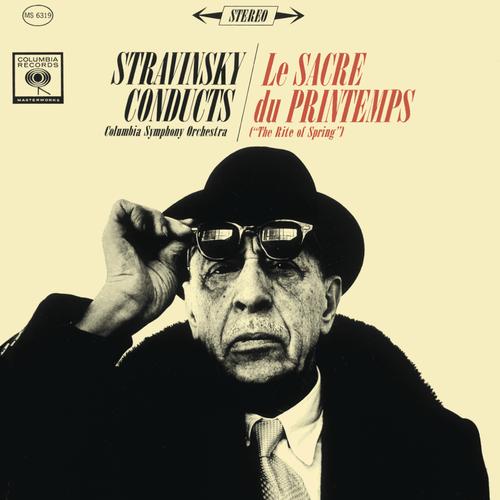 People who also like this
Columbia Symphony Orchestra
The Columbia Symphony Orchestra was a name linked to numerous ensembles recording at different times for Columbia Records. The name itself was an artifact from a time in which record labels and radio networks assembled and named their own orchestras, or used the name as a "cover" for the use of an orchestra that was contracted elsewhere.
For purposes that concern us here, the "Columbia Symphony Orchestra" name was used by Columbia Masterworks in the 1950s on New York recording sessions with an orchestra comprised of members of
the New York Philharmonic
, the Metropolitan Opera Orchestra, and
the NBC Symphony
. The label could hire members of those orchestras as freelance players, assemble an orchestra every bit as good as (and perhaps better than)
the New York Philharmonic
, and pay them for their work without having to pay royalties against sales to
the Philharmonic
or any of the players other than the conductor or soloist. This orchestra -- as it appeared on monaural recordings made by
Bruno Walter
in New York between 1954 and early 1956, and with other New York-based conductors into the early '60s -- was a good ensemble, a match for the
Philharmonic
in the studio. Indeed, one of the most highly acclaimed and best-selling recordings by
Leonard Bernstein
on the Columbia label -- of George Gershwin's An American in Paris -- was a Columbia Symphony Orchestra recording, not a
Philharmonic
record.
However,
the Columbia Orchestra
which appeared on
Bruno Walter
's stereo recordings from 1957 onward was something different and very special. Walter (1876-1962) had retired at age 80 after a very successful career on Columbia with
the New York Philharmonic
, where he served as Musical Advisor from 1947 to 1949, and as a frequent guest conductor over the following seven years. In 1957, while living in California, he was approached by Columbia's executives with a new proposal. Told of the advent of stereo recording and the threat that it constituted to the future sales of monaural records, Walter was asked to undertake a new series of recordings in stereo to preserve his interpretations in the most modern sound possible and to allow them to reach new generations of listeners.
The result was a new Columbia Symphony Orchestra, chosen specifically by and for Walter. This group was an ensemble of 50 to 70 members, assembled from the best freelance musicians on the West Coast, many of whom typically never took on orchestral work but made the exception to work with Walter. It was one of the best recording orchestras ever assembled in the United States, incorporating many of the best characteristics of
the Vienna Philharmonic
and the Leipzig Gewandhaus -- which Walter had conducted in Austria and Germany during the '20s and '30s -- as well as
the New York Philharmonic
. This orchestra recorded much of the core classical and Romantic repertory under Walter's baton, including the late
Mozart
symphonies, Mahler's symphonies Nos. 1 and 9, the four Brahms symphonies, Dvorak's symphonies Nos. 8 and 9, Schubert's Ninth, the Wagner orchestral music, and the complete Beethoven symphonies. ~ Bruce Eder
Beethoven: Symphonies 1-9 Sony Classical [8] (Walter cond.)
Symphony No. 5 sketches Sony Classical [7] (Bernstein cond.)
Brahms Symphonies 1-4 Sony Classical [7] (Walter cond.)
Bruckner Symphony No. 9 Sony Classical [9] (Walter cond.)
Symphony No. 4 Sony Classical [7] (Walter cond.)
Dvorak Symphony No. 9 Sony Classical [8] (Walter cond.)
Gershwin An American In Paris Sony Classical [8] (Bernstein cond.)
Mahler Symphony No. 1 Sony Classical [8] (Walter cond.)
Symphony No. 9 Sony Classical [8] (Walter cond.)
Mozart Symphonies 25, 35, 38-41 Sony Classical [8] (Walter cond.)
Schubert Symphony No. 9 Sony Classical [8] (Walter cond.)
Stravinsky Rite Of Spring Sony Classical [6] (Stravinsky cond.)
Firebird Suite Sony Classical [6] (Stravinsky cond.)
full bio
Selected Discography
Similar Artists
Don't have a Pandora account? Sign up
Already have a Pandora account? Log In