Free personalized radio that
plays the music you love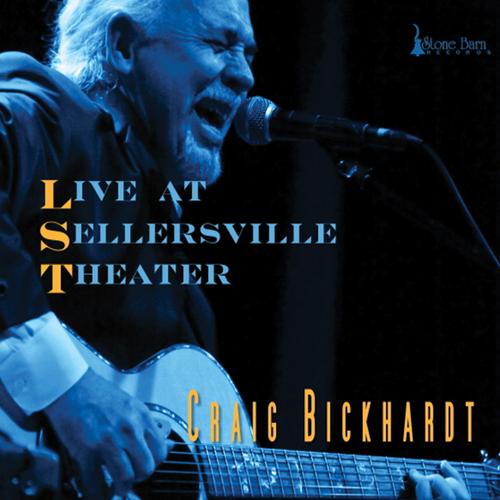 People who also like this
Country singer/songwriter/guitarist Craig Bickhardt was born in Pennsylvania and got his big break when he wrote and sang two songs on the soundtrack to the 1983 film Tender Mercies. That prompted a move to Nashville, where he began playing sessions (starting with background vocals on
Reba McEntire
's 1984 album My Kind of Country) and pitching his songs. As is usual in Nashville, most of those songs were collaborations with other writers. "That's How You Know When Love's Right," written with
Wendy Waldman
, was a Top Ten country hit for
Nicolette Larson
with
Steve Wariner
in 1986. In 1987, Bickhardt wrote two country Top Fives, "You're the Power" (with F.C. Collins) for
Kathy Mattea
and the chart-topper "I Know Where I'm Going" (with Brent Maher and Don Schlitz) for
the Judds
. The same year, he was asked to replace
Paul Overstreet
in the singer/songwriter trio Schuyler, Knobloch & Overstreet, and the resulting team of Schuyler, Knobloch & Bickhardt released the country chart album No Easy Horses on MTM Records, resulting in four country singles chart entries including the Top 40 "This Old House" (written by Bickhardt and Thom Schuyler) and the Top Ten "Givers and Takers" (written by Bickhardt alone). Also in 1988, Bickhardt gave
the Judds
another country number one with "Turn It Loose" (written with Brent Maher and Don Schlitz). Bickhardt's country hits of 1989 included the Top 40 "If I Never See Midnight Again" (written with Don Schlitz) for
Sweethearts of the Rodeo
and "I Can't Turn the Tide" for
Baillie and the Boys
, a song on which he collaborated with group members Kathy Baillie and Michael Bonagura.
Stacy Dean Campbell
took Bickhardt's "Rosalee" (written with Brent Maher and Don Schlitz) into the country charts in 1992, and the following year he and Thom Schuyler recorded a Christmas album, Precious Child (Warner Bros.), on which they co-wrote all the songs. In 1995,
Martina McBride
had a country chart entry with "Where I Used to Have a Heart," which Bickhardt wrote alone, and
Pam Tillis
took "In Between Days," which he wrote with Barry Alfonso, into the country Top Five. "Dancin' with the Wind" was a country chart entry for Great Plains in 1996; Bickhardt co-wrote the song with Jack Sundrud of the group.
The Kinleys
reached the country chart with "Dance in the Boat" (which Bickhardt wrote with Tony Haselden) in 1998, and also that year Bickhardt had his third country number one with "It Must Be Love," co-written with Jack Sundrud and recorded by
Ty Herndon
. Bickhardt's songs have also been recorded by Stephen Ackles, Bridget Ball & Christopher Shaw, Danielle Blanchard, Brush Arbor, Burnin' Daylight,
Gary Chapman
with
Alison Krauss
,
Ray Charles
, Mary Cogan, Andy Cooney,
Joan Crowe
, Dale Daniel,
Helen Darling
, Linda Davis, the Diamonds, Lynette Dove, Marshall Dyllon,
Jonathan Edwards
,
the Forester Sisters
, Janie Frickie,
Art Garfunkel
, the Goldens, Grant & Forsyth, Pam Mark Hall, Lisa Harrison, the Highwaymen (the country supergroup consisting of Johnny Cash,
Waylon Jennings
,
Kris Kristofferson
, and
Willie Nelson
), Sylvia Hutton, It's Only Roy, the Jazz Guardians,
Gina Jeffreys
, Jenai, Michael Johnson, Mady Kaye,
B.B. King
,
Bill LaBounty
, Michael Lille,
Charlie Louvin
, Jack Mack, Jimmy MacCarthy, Meg Mackay, Julie Malone, the Marlane Sisters,
Ian Matthews
, Ted McNabb,
Randy Meisner
,
Sergio Mendes
,
Wendy Moten
,
Anne Murray
, Karen O'Shea, Robert Ellis Orrall,
Marie Osmond
,
Ozark Mountain Daredevils
, Pearl River,
Poco
, Jaci Rae, the Rescue,
Tony Rice
, the Rice Brothers, Ruud Hermans with Ilse DeLange, Sarah Jo,
Diane Schuur
, Nadine Somers,
Southern Pacific
, Beverley Staunton, Jack Sundrud,
Sylvia
,
Van Zant
, Mark Vance, Venice, Veralyn, Jackie Ward,
Grover Washington, Jr.
, Jeffrey Wells, Westwood, Youpi Whaou,
David Wilcox
,
the Wilkinsons
,
Don Williams
,
Michelle Wright
, the Wright Brothers, and
Trisha Yearwood
.
On November 30, 2001, Bickhardt released his debut solo album, Easy Fires, on the Stone Barn Records label. He left Nashville in 2006 and returned to eastern Pennsylvania, focusing on his performing career. Stone Barn released a duo album with Jack Sundrud, Idlewheel, in 2006, and Bickhardt's second solo album, No Road Back: Retrospect & Rarities, in 2007. Brother to the Wind followed on May 5, 2009. ~ William Ruhlmann
full bio
Similar Artists
Don't have a Pandora account? Sign up
Already have a Pandora account? Log In