Free personalized radio that
plays the music you love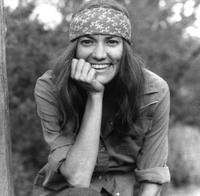 People who also like this
Just as baseball historians can only speculate about how players in the old Negro leagues would have fared in the absence of segregation in the major leagues prior to the arrival of Jackie Robinson in 1947, so music historians may ponder what status Cris Williamson might have assumed if she had emerged at a time when admitted homosexuals were not subject to exclusion from major record labels. By the 1990s, openly gay women artists
Melissa Etheridge
,
Indigo Girls
, and
k.d. lang
were able to maintain major-label contracts and sell records in the millions (although none of them had proclaimed their sexual orientation when they were signed in the 1980s).
But when Williamson acknowledged being a lesbian in the 1970s, it relegated her to independent-label status and minimal coverage in the mass media, even though her lyrics made only minor reference to her romantic preference and her music conformed to conventional styles of pop/rock. She made a virtue of her exclusion, however. As part of the feminist movement, she became the leading light of the style known as "women's music," inspiring the formation of a label, Olivia Records, devoted to the style, and recording an album, The Changer and the Changed, that became one of the best-selling independent releases of its time. Thereafter, she continued to record and tour regularly, later maintaining her own label, Wolf Moon Records.
Williamson was born in Deadwood, SD. Her father was a forest ranger, and she grew up without electricity in Colorado and Wyoming, listening to music on a wind-up phonograph. While living in Sheridan, WY, she began performing on a local radio station, and three listeners pooled their resources to come up with $300 to found Avanti Records, for which she cut her first album, The Artistry of Cris Williamson (1964), at the age of 16. It quickly sold out its run of 500 copies and was followed by A Step at a Time (1965) and The World Around Cris Williamson (1966). Recording and performing then took a back seat to her education, as she matriculated at the University of Denver. But after graduating, she returned to music, and her first mature effort, recorded for a national record label, was Cris Williamson, released by Ampex Records in 1971. It reportedly sold 11,000 copies.
Then, in an interview conducted by another young lesbian folksinger,
Meg Christian
, Williamson mused that it would be a good idea if someone launched a record label specifically targeted at gay women. Her notion quickly led to the formation of Olivia Records, which began in 1973 by releasing a single with
Christian
's version of the Gerry Goffin/
Carole King
song "Lady" on one side and Williamson's original "If It Weren't for the Music" on the other. Olivia's first LP release was
Christian
's debut album, I Know You Know (which Williamson produced), in 1974, and its second was Williamson's The Changer and the Changed (1975).
The Changer and the Changed was to women's music what
Michael Jackson
's Thriller was to the music industry in general in the mid-'80s, an album that sold far beyond the perceived size of the market, more than 100,000 copies in its first year of release. Eventually, it reportedly sold more than 500,000 copies, which would make it a gold album, although it has not been certified as such by the RIAA. (That does not disprove the sales estimate, however. Albums are not certified automatically; a record company must request certification and pay for an audit.)
Williamson's next album, Live Dream, which also featured June Millington (formerly of
Fanny
) and Jackie Robbins, was released by the label The Dream Machine in 1978, but her formal follow-up to The Changer and the Changed was Strange Paradise, issued by Olivia in 1980. Blue Rider followed in 1982, and the same year saw the release on Pacific Cascade Records of a children's album, Lumière, which won an award from Parents' Choice. This was the first record on which Williamson worked with singer/songwriter
Tret Fure
, who engineered the disc; the two then became domestic partners.
In the fall of 1982, Williamson and
Christian
marked the ten-year anniversary of the founding of Olivia with a concert at New York's Carnegie Hall that was recorded for the two-LP set Meg/Cris at Carnegie Hall (1983). Williamson's next regular studio album, Prairie Fire, was released in 1985. ("Don't Lose Heart," featured on it, later became the theme song of the 1989 film New Year's Day.) Snow Angel, a holiday collection, appeared for the 1985 Christmas season. Wolf Moon (1987) contained songs with "wolf" references (including novelist Virginia Woolf and recently deceased folksinger
Kate Wolf
). Then came a country-oriented duo album with Teresa Trull, Country Blessed (1989).
Live in Concert: Circle of Friends (1991) was Williamson's first solo live album, recorded at a concert in Berkeley, CA, marking the 15th anniversary of The Changer and the Changed. In addition to new performances of songs from that album, it contained both new originals and covers such as
James Taylor
's "Millworker." In April 1994, Williamson and
Fure
released the first of three consecutive duo albums, Postcards from Paradise. It was followed by Between the Covers (February 1997) and Radio Quiet (March 1999), both released on Williamson's own Wolf Moon imprint because Olivia Records had switched businesses from music to travel, becoming Olivia Cruises and Resorts.
Williamson and
Fure
broke up as a couple in 2000, and Williamson reflected on the split on Ashes (September 2001), her first regular solo studio album in 14 years. She then teamed up with women's music veteran
Holly Near
for the duo album Cris and Holly (H&C Records, September 2003). Her next solo album, Real Deal, appeared in February 2005. It was followed by Fringe in November 2007. ~ William Ruhlmann
full bio
Selected Discography
Similar Artists
Don't have a Pandora account? Sign up
Already have a Pandora account? Log In