Free personalized radio that
plays the music you love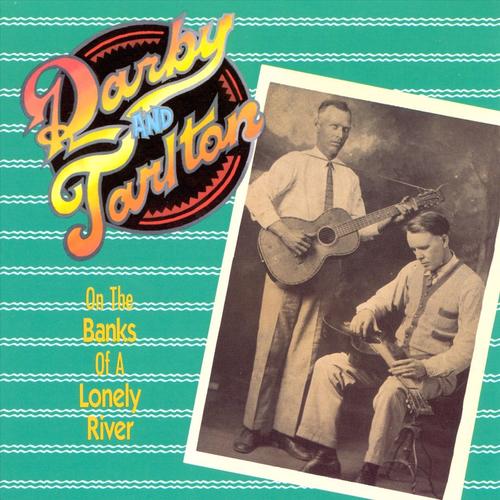 People who also like this
Singer Tom Darby and slide guitarist
Jimmie Tarlton
were not only legendary bluesmen, but also pioneers of country music. Although they were only together for a brief time during the late '20s and early '30s, they popularized the steel slide guitar in the genre and exerted a heavy influence on
the Allen Brothers
and
the Delmore Brothers
.
Tarlton
was born in Chesterfield County, SC, the son of sharecroppers. His parents taught him traditional songs and the fretless banjo, and by age 12, he was learning to play the slide guitar from the black musicians he encountered in his family's numerous travels. As a young man he became a traveling street musician living off tips. His travels led him across the country, and everywhere he went, he added local songs to his expanding repertoire. On the West Coast in the early '20s, he met Frank Ferera, who taught him how to use the steel slide to play the more free-flowing Hawaiian guitar.
When
Tarlton
settled down in Columbus, GA, he met a guitarist and extraordinary blues singer named Tom Darby, a Columbus native who learned his vocal stylings from local black singers. Darby was related to Riley Puckett, star of the Skillet Lickers. A local talent scout convinced the two to team up and landed them an audition with Columbia Records. Their first recorded single made fun of Florida land speculators and was titled "Down in Florida on a Hog." Their next two songs, "Birmingham Jail" -- a song
Tarlton
claimed sprang from his experience there after being incarcerated for moonshining -- and "Columbus Stockade Blues," were enormously successful and have since become country standards. Audiences were impressed as well -- the record sold close to 200,000 copies. Despite the profits reaped from their records, Darby & Tarlton received only a flat 75 dollar fee.
The duo scored their second major hit in 1928 with "Birmingham Jail, #2" and "Lonesome Railroad"; among their other hits were the straight-ahead blues tunes "Traveling Yodel Blues" and "Heavy Hearted Blues." The two experienced contract difficulties with Columbia in late 1929 and finally recorded their last session the following year. They went their separate ways, occasionally reuniting without much success. By 1935, both men gave up and left the music business. They remained largely forgotten until the folk revival of the 1960s, which allowed
Tarlton
to record an album, appear at folk clubs, and sit for interviews with a number of folklorists. Darby also did a few performances and even reunited briefly with
Tarlton
, but at their age, neither particularly enjoyed performing. ~ Sandra Brennan, Rovi
full bio
Similar Artists
Don't have a Pandora account? Sign up
Already have a Pandora account? Log In