Free personalized radio that
plays the music you love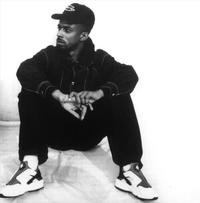 People who also like this
The London-based duo known as Definition of Sound created an appealing and exciting blend of post-acid house hip-hop that merged freestyle, reggae, rap, funk, rock, and R&B. One minute the group sounded like
Al Green
, the next
Van Morrison
, the next the Ombres. Kevin Clark and Don Weekes met at a mutual friend's house while they were listening to new and rare records and freestyling raps. Weekes, who had recorded with
Coldcut
's Matt Black and was briefly a member of X Posse, was impressed with Clark's skills and soon the two were working together on material. The two recorded a demo tape and under the name Top Billin' released two underground hits, "Naturally" and "Straight From the Soul" on the Dance Yard label. The interest generated by the singles led to a deal with Circa Records -- and a U.K. following that grew as they opened shows for such visiting acts as
KRS-One
and Kid 'N Play. The Virgin Records-financed dance label Cardiac signed the group up to a U.S. deal after hearing them at an industry conference.
Their first Cardiac album, Love and Life: A Journey With the Chameleons, was an adventurous, impressive collection of hip-hop. The first single, "Now Is Tomorrow," was an up-tempo jam that featured jangling lead guitar, whooshing flanging effects, soulful vocals by guest singer Elaine Vassell, and an inspirational message. It was a hit on dance and rap charts in the middle of 1991. The second single, "Wear Your Love Like Heaven" -- a Top Ten U.K. hit in early 1992 -- merged streetwise b-boy feel with
Donovan
's bubblegum '60s sensibility. The third single, "Moira Jane's Cafe," sounded like it was cut in Memphis with a spoken intro that sounds like
Elvis
, prominent rock guitar, and thick, fatback drums. "Love and Life" was named Rap Album of the Year by Britain's Record Mirror and had glowing reviews in Billboard, Rockpool, The Source, and other stateside publications. Just as it seemed that Definition of Sound was about to be heard around the world, Cardiac Records folded as a result of EMI's takeover of Virgin.
Their new label, Charisma, took enthusiastic delivery of their sophomore album, The Lick, only to fold in turn into West Coast Virgin a week before it was due to ship. As the corporate dust settled, one of the things buried beneath it was the new Definition of Sound record. Hard times, no money, no record deal, and a yearning to redefine themselves led Definition of Sound into the streets of London to drink in the bittersweet tastes of life, love, and despair. After more than a year in which they wrote and recorded nearly 30 new songs, Clark and Weeks signed a deal with Mercury and started making their third album, Experience. The clever, finely crafted songs were exuberant and introspective, from those two self-described "chameleons" of 1991 -- a little older and a lot wiser. The duo collaborated with famed '80s producer Chris Hughes (Adam & the Ants,
Tears for Fears
,
Robert Plant
). The result of that unlikely alliance was, according to New Musical Express, "like the delayed hit of a powerful drug" -- an indefinable cocktail of '60s pop, psychedelic soul, R&B, and various shades or rock, all set in a lush, multi-layered ambient soundscape. ~ Ed Hogan
full bio
Selected Discography
Similar Artists
Don't have a Pandora account? Sign up
Already have a Pandora account? Log In