We created Pandora to put the Music Genome Project directly in your hands
It's a new kind of radio –
stations that play only music you like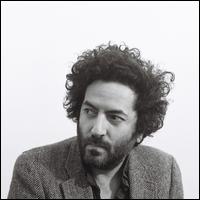 People who also like this
Dan Bejar started Destroyer as a solo project in Vancouver in 1995. His first album,
We'll Build Them a Golden Bridge
, was an electric folk record, setting the stage for the early
Bowie
comparisons that were certain to follow his particular vocal style. In 1998, Bejar added a rhythm section and took it into the studio for the first time. The resulting recording,
City of Daughters
, is a sparsely produced collection of catchy pop songs in which Bejar's increasingly obtuse lyrics really start to stand out.
Thief
, again recorded in Vancouver, was released in 2000, but by then the lineup had expanded into a quintet. The sparse production and the
Bowie
comparisons remained, but Bejar's cryptic lyrics and unique voice gave this rant against the music industry an original quality missing from many of that year's releases. The following year would see Destroyer's fourth album, Streethawk: A Seduction. Streethawk begins right where
Thief
leaves off. The production and the sound remain solid, but the lyrics have become even more obtuse, stuck somewhere between literacy and nonsense.
This Night
was the next release, an oblique and melodic album that portrayed Bejar as a ranting, depressed singer.
Destroyer has not been the only vehicle for Bejar's talents -- he is also one of the songwriters (along with Carl Newman of
Zumpano
) responsible for the much-acclaimed
New Pornographers
'
Mass Romantic
(Mint Records).
This Night
, which appeared in fall 2002, marked his first for Merge. His quirkiest material to date was captured on 2004's
Your Blues
. In 2005 Bejar collaborated with touring partners
Frog Eyes
on
Notorious Lightning and Other Works
, a six-track EP containing re-recorded versions of material from
Your Blues
with
Frog Eyes
as the backing band. He also contributed three songs to
the New Pornographers
' critically acclaimed
Twin Cinema
and spent the better part of that year on tour with the Canadian supergroup. February 2006 saw the release of
Destroyer's Rubies
, a return to the guitar-based sound of
This Night
with a touch of Streethawk-era drama. After devoting some more time to
the New Pornographers
,
Swan Lake
, and a collaboration with visual artist Sydney Vermont called
Hello, Blue Roses
, he returned to the sanctuary of his solo project, and released his eighth record,
Trouble in Dreams
, in March of 2008. The following year saw the release of
Swan Lake
's second outing,
Enemy Mine
, as well as the ambient Bay of Pigs EP (Destroyer). He contributed three tracks to
the New Pornographers
' fifth studio album, 2010's
Together
, before releasing 2011's
Kaputt
, his ninth LP under the Destroyer moniker. In 2013, Bejar issued the
Five Spanish Songs
EP, which featured material written by Spanish musician Antonio Luque of the band Sr. Chinarro. The following summer brought the well-received sixth
New Pornographers
record, Brill Bruisers, which included three Bejar-penned tunes. A second
Hello, Blue Roses
album appeared in February 2015 titled WZO, and Destroyer's strings- and saxophone-imbued Poison Season followed that summer. ~ Terrance Miles, Rovi
full bio
Selected Discography
Similar Artists