We created Pandora to put the Music Genome Project directly in your hands
It's a new kind of radio –
stations that play only music you like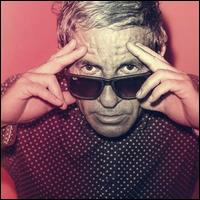 People who also like this
The ascendancy of big-beat techno with punk rock attitude continued unabated with the Dub Pistols, a lager-swilling quintet headed by ex-club promoter Barry Ashworth and featuring guitarist John King, bassist Jason O'Bryan, programmer Bill Borez, and turntablist Malcolm Wax. Ashworth, who had been turned on to the vibes of Ibiza house in the mid-'80s, began promoting clubs in Britain later in the decade. He went aboveground by 1989 with Deja Vu, a much-loved club night for Madchester bands like
Happy Mondays
and
the Stone Roses
. After a bust-up with police during another of his events, 1991's Eat the Worm, Ashworth and several friends decided to form the band Deja Vu, a London-centric band with Madchester influences. After signing with Cowboy and releasing a couple of singles, the group released one album (Gangsters, Tarts & Wannabes) but broke up by 1996.
Inspired by
the Chemical Brothers
and Jon Carter's Heavenly Social club night, Ashworth began DJ'ing himself. He was recruited to remix "Blow the Whole Joint Up" by Carter's
Monkey Mafia
, and got his new group, Dub Pistols, signed to Concrete Records as a consequence. The band debuted in late 1996 with the singles "There's Gonna Be a Riot" and "Best Got Better." By the time of their 1998 debut album, Point Blank, big beat appeared to have run its course. Dub Pistols remained an infectious live draw, however, startling audiences in Britain and around the world.
The group's second album,
Six Million Ways to Live
, appeared in 2001 and was followed a year later by the mix album Y4K: Next Level Breaks. Singer Terry Hall joined the group for its 2007 effort, Speakers and Tweeters, which featured covers of new wave classics like "Rapture" (
Blondie
), "Peaches" (
the Stranglers
), and "Gangsters" (from Hall's old group,
the Specials
). Their 2009 effort, Rum and Coke, came with a guest shot from DJ Justin Robertson along with vocalists Lindy Layton (
Beats International
) and Ashley Slater (Freak Power). Layton returned for their 2012 effort, Worshipping the Dollar, which also included several guest spots from rapper Rodney P., who is prominently featured on the hit single "Mucky Weekend." ~ John Bush, Rovi
full bio
Selected Discography
Similar Artists