Free personalized radio that
plays the music you love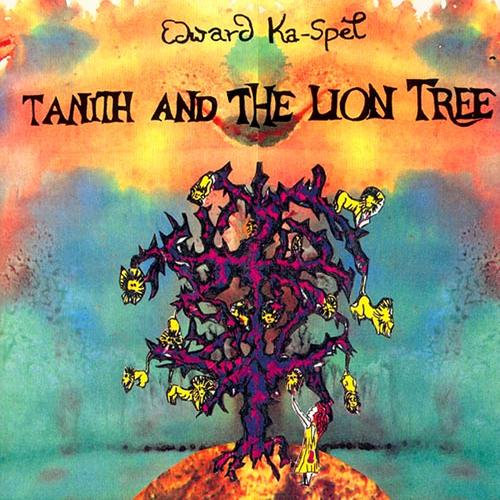 People who also like this
Edward Ka-Spel has built an international following with his dark psychedelic folk melodies and astute lyrics, first as the enigmatic and prolific founder/lead singer of London-c*m-Netherlands-based band
the Legendary Pink Dots
and then as a solo recording artist and performer. Ka-Spel is widely regarded as a genius bordering on madness, which explains the frequent comparisons to
Syd Barrett
, the first singer of
Pink Floyd
. Since
the Legendary Pink Dots
' beginning in 1980, Ka-Spel has created an extensive personal mythology, like
Current 93
or
Psychic TV
, and has created several ongoing narratives of love, chaos, destruction, and other darkly tinged topics in what might be a works-in-progress goth opera. Accordingly, he has taken on many pseudonyms such as the Prophet Qa'Sepel and D'Archangel, making his incredibly varied recording history even more difficult to map.
With dozens of albums to the Dots' credit, Ka-Spel could already be considered a songwriting powerhouse, but he has also recorded numerous solo albums, collaborated with
cEVIN kEY
of
Skinny Puppy
in a project called
the Tear Garden
, worked with Christoph Heemann as part of his project Mimir, and made many guest appearances. Ka-Spel remembers the young
kEY
sending him fan letters and mixtapes of his music as a youngster, and through this mutual respect they have collaborated and toured together.
Ka-Spel has been quoted as saying, "I'll try anything as long as it's different," and this has led to monumental sonic successes (and failures) throughout the artist's extensive career. As with the Dots, Ka-Spel's recordings are often of a limited number and only available through an extensive and devoted mail-order system. He has also released numerous cassette- and CD-R-only special recordings, usually including materials out of print on earlier labels along with new tracks. Each of the recordings feature Ka-Spel's trademark cigarette-drawl, slurred Rs (often misidentified as a lisp, but actually called rhotacism), and brooding mix of found sounds, vintage keyboards, sampled noises, and appearances from various
LPD
members and extended family. Occasionally a label like Soleilmoon or Beta-lactam Ring will run a compilation of these rare tracks, such as Down in the City of Heartbreak and Needles (I and II) and Melancholics Anonymous.
The
Legendary Pink Dots
first began releasing cassettes in 1981, with 1982 LP Brighter Now (on In Phaze Records) being their official full-length debut. Following more than a half dozen additional releases by the band, Ka-Spel made his solo debut in 1984 with the warped synth pop album Laugh China Doll (also on In Phaze). Until the beginning of the '90s, Ka-Spel averaged one solo album per year, all of which contained "China Doll" in the title, including 1985's Chyekk, China Doll (Torso), 1987's AaΔzhyd China Doll (Torso), and 1990 cassette Lyvv China Doll (Mirrordot, with an expanded CD edition on Staalplaat in 1993).
Following two
Tear Garden
albums on Nettwerk and several well-regarded
Pink Dots
albums on Play It Again Sam, including 1988's The Golden Age, 1990's The Crushed Velvet Apocalypse, and 1991's The Maria Dimension, Ka-Spel released solo album Tanith & the Lion Tree on Third Mind Records. A few solo EPs surfaced, as well as additional albums by
LPD
, Mimir, and
Tear Garden
(1992's The Last Man to Fly), and Ka-Spel released solo album The Scriptures of Illumina on Terminal Kaleidoscope in 1995.
LPD
began a long partnership with Soleilmoon, which released the group's album From Here You'll Watch the World Go By that same year. Ka-Spel's solo album The Blue Room appeared on the label in 1998, and Red Letters appeared on Soleilmoon sublabel Caciocavallo in 2000. Also that year, Ka-Spel released A Birth Marked Conspiracy and Public Disturbance on Beta-lactam Ring, another label that would issue numerous recordings of his.
Ka-Spel was more prolific during the 2000s than ever before, averaging three albums per year between
LPD
and his solo work, in addition to countless compilations, live recordings, and reissues. In addition to the previous mentioned labels,
LPD
released several albums on R.O.I.R., and Ka-Spel solo albums appeared on World Serpent, Trademark of Quantity, and Piehead Records. Ka-Spel also collaborated with the Silverman (
LPD
member Phil Knight) on a few ambient albums and live performances. The 2010s found Ka-Spel and
LPD
releasing numerous albums and live recordings online, although physical releases continued to appear, including
LPD
's 2013 album The Gethsemane Option on Metropolis, as well as several more albums on Beta-lactam Ring. Ka-Spel began releasing music on Italian label Rustblade in 2012, starting with the solo album Ghost Logik. The label also released Are You Receiving Us, Planet Earth?!, Ka-Spel's 2014 collaboration with
Philippe Petit
, and two volumes of dark ambient material called Spectrescapes at the end of 2015. ~ Daphne Carr & Paul Simpson
full bio
Selected Discography
Similar Artists
Don't have a Pandora account? Sign up
Already have a Pandora account? Log In