Free personalized radio that
plays the music you love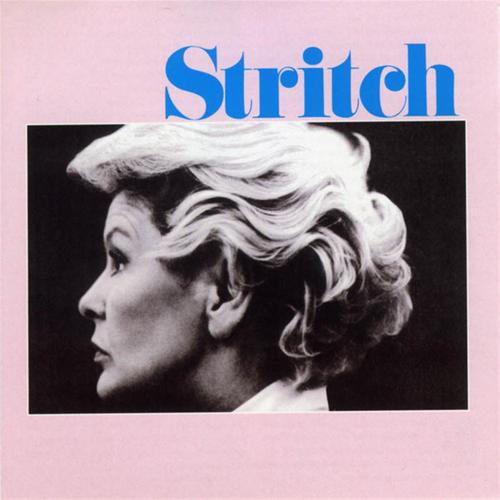 People who also like this
Beginning in the 1940s and stretching well into the 2010s, actress and singer Elaine Stritch had a long career in the theater, in films, as a cabaret act, and on television. She gained her greatest prominence as a stage performer, alternating leading roles in straight plays and musicals in New York, London, and on tour. Before the camera, she tended to be cast in supporting roles, and in addition to a series of movies she was also a regular on several television series and a frequent guest star, one of those performances winning her an Emmy Award. At the start of the 21st century, she gathered up her personal and professional experiences and recounted them in a one-woman show, Elaine Stritch: At Liberty, that finally won her a Tony Award.
Stritch grew up in Michigan, given a strict Catholic upbringing that included attendance at a convent school. She became interested in acting early on and moved to New York in her teens to study drama at the New School for Social Research. She began getting parts in plays in 1944 and made her Broadway debut in the musical revue Angel in the Wings (December 11, 1947) singing the hit novelty song "Civilization (Bongo, Bongo, Bongo)." The show ran over 300 performances, after which Stritch was a regular on two short-lived television series in 1949, The Growing Paynes and Jack Carter and Company, then appeared again on Broadway in the play Yes, M'Lord. Although she was only in her mid-twenties, she could play older roles convincingly, and this helped her to get parts that might have seemed too old for her. (For example, in 1951, she was the understudy to
Ethel Merman
in Irving Berlin's musical Call Me Madam in the starring role of a mature society hostess.)
Stritch next appeared on Broadway in a featured role in the successful revival of the Rodgers & Hart musical Pal Joey (January 3, 1952), and she made her recording debut on the cast album of the show. Then she starred in the national tour of Call Me Madam. From 1953, she made frequent appearances on television, serving as a regular on the quiz show Pantomime Quiz through 1955 and again in 1958 and taking part in original productions on such series as Goodyear Television Playhouse and Kraft Television Theatre during the rest of the decade. Her next Broadway appearance came with a revival of the Rodgers & Hart musical On Your Toes (October 11, 1954), which ran only eight weeks but produced a cast album on which she was heard. She quickly moved on to the William Inge play Bus Stop (March 2, 1955), which had a run of 478 performances and earned her a Tony Award nomination for best supporting actress. Her prominence led Dolphin Records to record her debut album, Stritch.
Stritch made her first film appearance of note in the crime drama The Scarlet Hour in the spring of 1956. That fall, she was a regular on the musical comedy series Washington Square, which ran through the 1956-1957 TV season. By the time the show left the air, she had already been seen in the film Three Violent People, which opened in December 1956, and in the five performances of the Broadway play The Sin of Pat Muldoon (March 13, 1957). Later in 1957, she appeared in the second film adaptation of Ernest Hemingway's A Farewell to Arms. With Goldilocks (October 11, 1958), she was given her first chance to originate a role in a new Broadway musical. The show only ran 161 performances, but it produced a cast album on which she appeared. After some more film work, she was cast in another television series, one based on the short story, play, and film My Sister Eileen (also the source for the Broadway musical Wonderful Town). The series ran during the 1960-1961 season.
Stritch originated a second starring role in a Broadway musical with Noël Coward's Sail Away (October 3, 1961). Although the show ran only 167 performances in New York, it spawned a cast album that reached the Top 40, and Stritch earned her second Tony Award nomination for best actress. She took the show to the West End in 1962 and also appeared on the London cast album. (As usual, she was playing a character who was older than herself. When Sail Away was given a concert revival for a week at Carnegie Hall in November 1999, she was still able to play the same part.) Following her stint in England, she appeared in the low-budget 1965 film Who Killed Teddy Bear? and took another job with a television series, co-starring with Peter Falk in the drama Trials of O'Brien during the 1965-1966 season. She returned to Broadway for a limited-run revival of Wonderful Town (May 14, 1967), playing a musical version of the character she had portrayed previously on television. In 1969, she starred in the national tour of the musical Mame.
Stritch was perfectly cast as the sardonic Joanne in
Stephen Sondheim
's musical Company (April 26, 1970), singing the caustic song "The Ladies Who Lunch," which became a signature song for her. The role earned her another Tony Award nomination, and after the show's run on Broadway, she stayed with it for its West End production. She appeared on both the Broadway and London cast albums. After Company, she settled in England and married actor John Bay in 1972. (They remained married until his death in 1982.) She appeared in London in such plays as Neil Simon's The Gingerbread Lady and Tennessee Williams' Small Craft Warnings, and she and Bay starred in the British TV comedy series Two's Company in 1975-1976. In 1977, she attracted strong critical notices for her part in Alain Resnais' film Providence.
Stritch returned to the U.S. in the early '80s. In September 1985, she appeared in a concert version of
Sondheim
's musical Follies that was recorded and filmed. She took a part in the short-lived television series The Ellen Burstyn Show in 1986-1987. Now in her early sixties, she had grown fully into the kinds of wise, older woman parts she had always been cast in, and she began to appear frequently in TV movies and as a guest star on TV series, as well as in occasional films, notably
Woody Allen
's September (1987). She had a recurring role on the popular TV comedy series The Cosby Show in 1989-1990 and another on Law & Order in the 1990s that brought her an Emmy Award for Outstanding Guest in a Drama Series for an episode broadcast in 1992.
Stritch left her lucrative television career in 1993 to appear in a Broadway-bound revival of the musical Show Boat in Toronto, playing the part of the crusty mother, Parthy Ann Hawkes. The production produced a cast album before arriving in New York on October 2, 1994. Stritch stayed with it until September 12, 1995, well after her 70th birthday. She had, however, not lost her taste for playing eight shows a week, and on April 21, 1996, was back on Broadway in a revival of Edward Albee's play A Delicate Balance. Instead of slowing down, she seemed to work harder in her seventies, appearing in a series of feature films (Out to Sea [1997], Krippendorf's Tribe [1998], Autumn in New York [2000],
Woody Allen
's Small Time Crooks [2000], Screwed [2000]); returning to Law & Order; taking a recurring role on the situation comedy 3rd Rock from the Sun; and putting together her one-woman show, Elaine Stritch: At Liberty. That show opened off-Broadway at the Public Theater in November 2001 and transferred to a Broadway house on February 21, 2002, running until May 26. On June 2, 2002, she won her first Tony Award for Best Theatrical Event, having previously earned a Drama Desk Award for Best Book of a Musical for the show. DRG released a two-CD album of At Liberty, and the 77-year-old Stritch took it to London for a West End opening on October 9, 2002, and six years later brought it to Hartford Stage.
In July 2010, she succeeded
Angela Lansbury
in the Madame Armfeldt role in A Little Night Music for a Broadway revival, a stint that lasted until January of 2011. She also performed a cabaret act at the Hotel Carlyle until late 2011. She retired to metro Detroit in March of 2013, and died there, aged 89, in July of 2014. ~ William Ruhlmann
full bio
Selected Discography
Similar Artists
Don't have a Pandora account? Sign up
Already have a Pandora account? Log In