Free personalized radio that
plays the music you love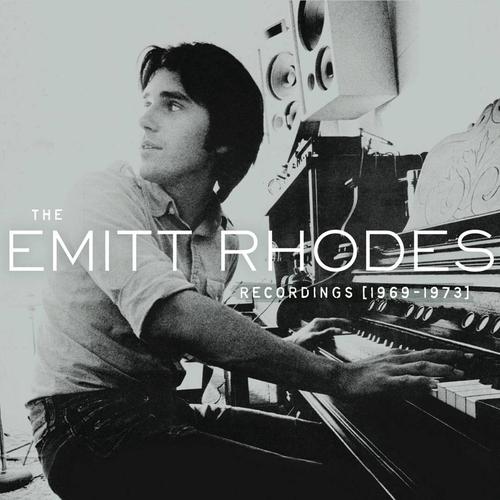 People who also like this
An iconic cult figure in American pop music, Emitt Rhodes had a short career as a recording artist, but his solo debut was a brilliant exercise in
Beatles
-styled pop/rock that would influence generations of artists on the pop underground. Born in Decatur, Illinois on February 25, 1950, Rhodes spent most of his childhood in Hawthorne, California, and began his music career when he was 14, playing drums with a local rock band called the Emerals. A dispute with his bandmates lead to Rhodes leaving the Emerals, but he soon returned and the group adopted a new name,
the Palace Guard
. Decked out in matching red guardsman's uniforms,
the Palace Guard
briefly served as a backing band for Don Grady (who played Robbie Douglas on the TV series My Three Sons and later played with the group
the Yellow Balloon
) and scored a local hit with the tune "Falling Sugar," but when Rhodes learned to play guitar, he left
the Palace Guard
in 1966 to form a new band.
Teaming with three high-school friends, including guitarist Gary Kato, Rhodes became the guitarist and singer with
the Merry-Go-Round
, and once Rhodes began showing off his talent as a songwriter, the group recruited drummer Joel Larson (ex-Grass Roots) and bassist Bill Rinehart (formerly with
the Leaves
) and recorded a demo tape that attracted the attention of A&M Records, who signed the group to a record deal. In 1967, an overdubbed version of one tune from the demo tape, "Live," became a major chart success in Los Angeles, and a second regional hit, "You're a Very Lovely Woman," soon followed, and Rhodes' precocious songcraft and
McCartney-esque
vocals made him the talk of the L.A. music scene. An album, simply titled The Merry-Go-Round, was released in late 1967, but further singles didn't match the success of their early releases, and Rhodes, still a teenager, felt stifled and wanted complete control over his music. The
Merry-Go-Round
ground to a halt in 1969, and Rhodes set up a makeshift recording studio in a shed in the backyard of his family's home.
Recording and producing his own songs and handling all the instruments himself, Rhodes recorded four songs that landed him a deal with ABC/Dunhill Records, and his self-titled solo debut was released in 1970. While sales of the album were modest, reviewers were impressed and the single "Fresh as a Daisy" became a minor hit. The album received enough positive notice that A&M dusted off a batch of
Merry-Go-Round
tracks and released them as an Emitt Rhodes album, The American Dream. Despite this, ABC/Dunhill were eager for a second album; however, their contract with Rhodes called for a new album every six months, and Rhodes' one-man-band approach made it all but impossible for him to write and record a full album while maintaining his quality standards in that space of time. Rhodes was late in turning in his second album for ABC/Dunhill, 1971's Mirror, and while it was a fine album, it wasn't quite the instant classic of the debut.
The dispute between Rhodes and his label became bitter, and Rhodes' disappointment was audible on this third ABC/Dunhill album, Farewell to Paradise, which didn't appear until 1973. Rhodes bowed out as a recording artist, and became a staff engineer for Elektra Records, and though he kept recording music, none of it was released. In 1980, Rhodes began putting together a new album, but when the A&R man working with him on the project was fired, Rhodes abandoned the release, and though Rhodes completed an album in 2000 for Rocktopia Records, the company went out of business before it could be released and the recordings sank into legal limbo. In late 2015, Omnivore Recordings announced the release of a new Emitt Rhodes album, and for the first since his recordings with
the Merry-Go-Round
, he recorded with a full band; featuring guest appearances from
Aimee Mann
,
Susanna Hoffs
,
Jon Brion
,
Nels Cline
from
Wilco
, and Roger Joseph Manning, Jr. and
Jason Falkner
of
Jellyfish
, Rainbow Ends was released in February 2016. ~ Mark Deming
full bio
Selected Discography
x
Track List:
This Wall Between Us (Single)
x
Track List:
What's A Man To Do (Single)
Similar Artists
Don't have a Pandora account? Sign up
Already have a Pandora account? Log In