Free personalized radio that
plays the music you love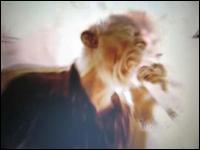 People who also like this
Esplendor Geométrico are a long-running Spanish industrial group founded in 1980 by Arturo Lanz, Gabriel Riaza, and Juan Carlos Sastre, all former members of synth pop pioneers Aviador Dro. Inspired by Italian futurism as well as British industrial bands like
Throbbing Gristle
and
Cabaret Voltaire
, Esplendor Geométrico quickly established their own unique sound, pairing heavily distorted, hypnotic machine rhythms with robotic Spanish vocals. Eventually losing Riaza and Sastre and gaining Saverio Evangelista, who joined in 1990, Esplendor Geométrico's sound continued to evolve, gradually losing some of the harshness of their earlier work and incorporating Arabic influences, recalling the work of
Muslimgauze
. Relentlessly experimental and never coming close to the accessibility of any act signed to Wax Trax!, the band has been a significant influence on numerous rhythmic noise, IDM, and minimal synth artists.
After forming in Madrid at the turn of the '80s, Esplendor Geométrico debuted in 1981 with the 7" Necrosis en la Poya and cassette EG-1. Debut LP El Acero del Partido/Héroe del Trabajo arrived in 1982. Three years later, the group established their own Discos Esplendor Geométrico and released Comisario de la Luz/Blanco de Fuerza. The label also released albums by
Asmus Tietchens
,
Conrad Schnitzler
, De Fabriek, and others. Esplendor Geométrico also established EGK, a short-lived sister label that reissued some of their earlier material and released two of their own live recordings and cassettes by other artists, including an early work by Francisco López. The LPs Kosmo Kino and Mekano-Turbo appeared by the end of the decade, and the concert recordings Madrid Mayo '89 and Live in Utrecht were released in 1990.
The band moved to Daft Records for 1991's Arabic-inspired Sheikh Aljama, and started a new label called Geometrik, debuting with the experimental compilation Audioscope and Control Remoto 1.0, a split CD with Evangelista's project Most Significant Beat. These were followed by 1993's Arispejal Astisaró on Linea Alternativa. Dutch label Staalplaat issued the double-CD compilation 1980-1982. In 1994, the studio album Veritatis Splendor and compilation 1983-1987 appeared on Geometrik. Nador, an album of unreleased tracks recorded during the late '80s, was issued by Daft in 1995. Another compilation, '80s Tracks, appeared on Apocalyptic Vision in 1996, while live album Tokyo Sin Fin was issued by Gift and the studio album Balearic Rhythms came out on Geometrik. More '80s recordings were collected on the double CD Tarikat (Daft), while the new album Polyglophone appeared on Geometrik. EN-CO-D-eSPLENDOR, featuring remixes by
Coil
and Chris & Cosey, was issued by Gift in 1998.
Esplendor Geométrico began reissuing their back catalog on Geometrik, and after a few years without new material, Compuesto de Hierro appeared in 2002. Numerous remixes of the group's minimal wave classic "Moscú Está Helado" were released in 2004. A more comprehensive compilation titled Anthology 1981-2003 appeared in 2005. An untitled box set of early recordings was issued by Vinyl-on-Demand in 2006, and the group began releasing a series of live CD-Rs that year. The CD/DVD 8 Traks & Live was released in 2007, and Vinyl-on-Demand released another box of tracks from early cassettes, 1980-1989 | First Decade. The studio album Pulsión appeared in 2009; by the time of the album's release, Lanz was based in Beijing and Evangelista lived in Rome, but they were still actively performing and recording together. The studio albums Desarrollos Geométricos (2011) and Ultraphoon (2013) followed, with the compilation Selected Tracks, Vol. 1 1992-1998 and E.G. Kaidan, a collaboration with Japanese noise veterans
Hijokaidan
recorded live in Tokyo in 2013, appearing soon after. The double-LP compilation Fungus Cerebri and studio album Fluida Mekaniko both appeared near the end of 2016. ~ Paul Simpson
full bio
Similar Artists
Don't have a Pandora account? Sign up
Already have a Pandora account? Log In