We created Pandora to put the Music Genome Project directly in your hands
It's a new kind of radio –
stations that play only music you like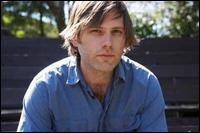 People who also like this
Originally hailing from Chicago, the Fruit Bats feature an ever-changing lineup based around the folk-pop songwriting of bandleader Eric Johnson (not to be confused with the Eric Johnson from
Archers of Loaf
or the guitar virtuoso of the same name). Johnson began writing songs on his four-track in the mid-'90s before forming I Rowboat, a
Velvet Underground
-inspired indie rock band. He also began dabbling in folk music with two of the band's members, guitarist Dan Strack and drummer Brian Belval, thus forming the earliest incarnation of the Fruit Bats. When I Rowboat disbanded, Johnson continued to widen his network by playing guitar and banjo with
Califone
. Bandmates Tim Rutili and Ben Massarella (who also owned Perishable Records) urged the Fruit Bats to record an album for their label, which resulted in the trio's 2001 debut, Echolocation.
Over the next two years, the group toured and refined its lineup, adding multi-instrumentalist Gillian Lisee to the fold while embracing more elements of pop and experimental rock. In 2002, the Fruit Bats signed with Sub Pop and released their sophomore effort,
Mouthfuls
, the following spring. Two years later, having relocated to Seattle and expanded to a quartet, the band released
Spelled in Bones
. The album continued moving away from the folk-rock foundation of Echolocation, although elements of that rootsy sound remained.
Following the release of
Spelled in Bones
, Johnson took a break from the Fruit Bats to serve as a sideman for several other bands, including
the Shins
and
Vetiver
. He reconvened the group in 2008, having revised the lineup to include Christopher Sherman, Ron Lewis, Graeme Gibson, and Sam Wagster. The band returned to Chicago to record at Clava, the same studio that housed the sessions for Echolocation, and emerged with 2009's
The Ruminant Band
. He took a more solitary approach with
Tripper
, which appeared in 2011 and featured a pared down, story-based track list. ~ Heather Phares, Rovi
full bio
Selected Discography
Similar Artists