Free personalized radio that
plays the music you love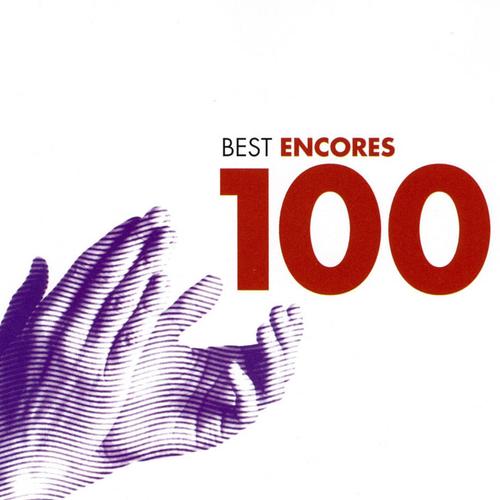 People who also like this
Galina Pavolovna Vishnevskaya became the most exciting soprano to emerge in the Soviet Union after World War II. She had a major career on the Bolshoi stage, cruelly cut short due to the political beliefs of her and her husband.
She had a strong and attractive natural voice. Originally, she was taken to be a mezzo-soprano. During World War II she sang practically incessantly for the troops during World War II, while studying privately with Vera Garina in Leningrad.
She began singing in operetta in 1944. In general, she was regarded as a light music specialist. When her true vocal range was discovered, however, she developed a powerful, highly dramatic voice with unique personal coloration and the capability of the most intense expression. She was appointed a soloist for the Leningrad Philharmonic, and then joined Moscow¹s Bolshoi Theater in 1952.
Her dramatic voice, strikingly beautiful appearance, and wide range as an actress made her the house¹s leading star in very short order. On a tour in Czechoslovakia, she was intensely wooed by the young cellist
Mstislav Rostropovich
. Her tale of their this whirlwind courtship is recounted in her excellent autobiography, Galina: A Russian Story (New York, 1984). They quickly married. She credits the longevity of their marriage despite intense outside pressure to the fact that neither of them had seen the other in performance; that their love was based on their genuine persons, not their stage images. The first of the outside pressures soon materialized: She says she had attracted the eye of Nikolai Bulganin, President of the USSR, who wanted her for his mistress and went to frightening though unavailing lengths to get the newlyweds to consent.
Bulganin fell from power a couple of years later, removing one obstacle to the development of her career. She sang in all the major dramatic soprano parts of the standard Western repertoire (Butterfly, Tosca, Violetta, Aida, Leonore, and Liu), in addition to Russian roles like Tatyana (Yevgeny Onegin), Kupava (Snegurochka), Natasha (War and Peace), Sofiya (Semyon Kotko), and Marfa (Khovanshchina). Many of these were recorded by the Soviet state recording and broadcasting companies. Furthermore, some of her roles were preserved on television and in films.
She made international debuts (the Met, La Scala, Covent Garden, etc.) between 1961 and 1964. At the same time, English composer Benjamin Britten wrote the soprano part in his great War Requiem specifically for her. However, Soviet authorities seeking to embarrass the British government over the status of Berlin, used her appearance in the premiere as a pawn, withholding permission to leave the country for the premiere. She was permitted to go to London a few months later to participate in the classic composer-led performance of the work. Later, Britten wrote a Russian-language Pushkin song-cycle, The Poet¹s Echo, for her and her husband in Rostropovich¹s largely unrecognized capacity as a fine recital pianist.
Meanwhile, she also showed herself a great recitalist, particularly in the songs of the Russian masters, including Shostakovich, who wrote his Seven Romances for her. In 1966 she appeared on film in the title role of Shostakovich¹s opera Katerina Ismailova, the "rehabilitated" version of his Lady Macbeth of Mzensk, one of her greatest performances. Shostakovich wrote the soprano part of his song-cycle Symphony no 14 for her, and she sang its premiered in 1969. Her recording of it is a gramophone classic.
She and
Rostropovich
supported the Nobel Prize winning author Alexander Solzhenitsyn in his struggles with Soviet officialdom, even sheltering him in their summer house. Once again, official pressure against them tightened. Ultimately, both musicians found their bookings cancelled, and Vishnevskaya was expelled from the Bolshoi. Vishnevskaya lost valuable years of her artistic prime in this dispute before they left the USSR in 1974. In 1978, the USSR proclaimed them "ideological renegades" and stripped them of Soviet citizenship.
Rostropovich
picked up his cello career in the West, and became one of the leading conductors of the world. Vishnevskaya had a few years during which she successfully appeared as guest artists in leading international opera houses. The highlight of her Western career was the recording she made with
Rostropovich
conducting of the original version of Lady Macbeth of Mzensk, a performance of breathtaking passion and intensity that is a permanent treasure of the recording art.
After a few years, she retired from the stage. In one of the last acts of the Soviet Union, President Mikhail Gorbachev restored the couple¹s citizenship in 1990. They made a triumphal return to Russia, documented in a television film Soldiers of Music. After that they devoted much effort to improving the lot of musical life in their homeland. ~ Joseph Stevenson
full bio
Selected Discography
Similar Artists
Don't have a Pandora account? Sign up
Already have a Pandora account? Log In