We created Pandora to put the Music Genome Project directly in your hands
It's a new kind of radio –
stations that play only music you like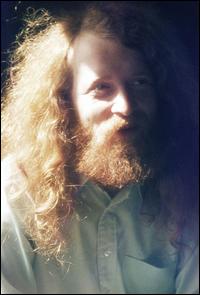 People who also like this
Free-folk enigma Gary Higgins entered the popular consciousness more than three decades after his music career ground to an abrupt halt when the reissue of his 1973 cult classic,
Red Hash
, became a
cause célèbre
in the summer of 2005. Born and raised in Sharon, CT, Higgins received his first guitar at age seven, later studying French horn. In his late teens, he found inspiration in the folk revival of the early '60s, and in the wake of the British Invasion, he and schoolmates Dave Beaujon, Jake Bell, Simeon Coxe, and Ronnie Bailey teamed up in mid-1965 to form a rock & roll outfit dubbed Random Concept. The group soon emerged as a prominent local draw, finding its footing as the house band at a club called the Rumpus Room, but Higgins was forced to resign to attend college. His academic career proved brief, however, and after one semester he returned to Sharon and resumed his bass duties with Random Concept. Soon after the group played its first New York City gig, eventually relocating to Greenwich Village. In time, Higgins, Beaujon, Bell, and keyboardist Terry Fenton grew homesick and returned to Connecticut while Coxe -- assuming the single-word moniker of Simeon -- remained in New York, later forming space rock pioneers
the Silver Apples
.
Despite remaining rooted in Connecticut, the reincarnated Random Concept continued playing New York, backing singers
Gary "U.S." Bonds
and
Dee Dee Sharp
and enjoying a lengthy club residency in Albany. Over time their music grew increasingly psychedelic, and in 1968 Random Concept were tapped as the house band at the Torrington, CT, club the Hukah. Higgins and Bell also moonlighted in a psych-folk group called Wooden Wheel with singer Paul Tierney and cellist Maureen Wells -- when Random Concept split in mid-1971, Wooden Wheel became their sole musical vehicle. But in October 1972 Higgins was arrested in a drug sting and sentenced to 13 months in prison for selling marijuana, and just days prior to entering jail he called on members of both Random Concept and Wooden Wheel to record an LP. Cut in the space of under 40 hours and released on the tiny Nufusmoon label in an edition of 3,000,
Red Hash
(a title selected without Higgins' consent) proved a dark yet beautiful song cycle of uncommon depth and urgency. Though well-received by those lucky enough to hear it, the record suffered from limited distribution, zero promotion, and the incarceration of its creator, and soon slipped through the cracks, remaining virtually unknown outside of collector circles.
Following his April 1974 prison release, Higgins attempted to enter mainstream society, taking jobs as a dishwater and waiter. He eventually married and had a son, and in 1982 went to work for the State of New York. He eventually returned to writing and recording, building a home studio and occasionally gigging with local bands, but music remained only a sideline, especially after he became a registered nurse in 1988. Higgins knew nothing about
Red Hash
's growing collectibility and cachet, however, even though by the late '90s original pressings were trading hands for as much as $200 on the Internet. A new generation of psych-folk devotees including
Current 93
's David Tibet sang its praises, and Ben Chasny even recorded a cover of Higgins' "Thicker Than a Smokey" on the
Six Organs of Admittance
album
School of the Flower
, in his liner notes seeking information on its writer's current whereabouts. In late 2004, the Drag City label finally located Higgins, who by now was overseeing community-based residences for Connecticut's mentally challenged. Drag City reissued
Red Hash
the following summer, and the resulting media blitz made Higgins something of a celebrity. Backed by members of Random Concept, he even played his first-ever solo gig at New York City's Tonic in July 2005. In the meantime, Drag City lobbied Higgins for early material, but Higgins wanted to cut a second album. Both parties won: in 2009 his sophomore effort,
Seconds
, was released to critical acclaim;
A Dream a While Back
, an album mainly consisting of pre-
Red Hash
material, was released in early 2011. ~ Jason Ankeny, Rovi
full bio
Similar Artists