Free personalized radio that
plays the music you love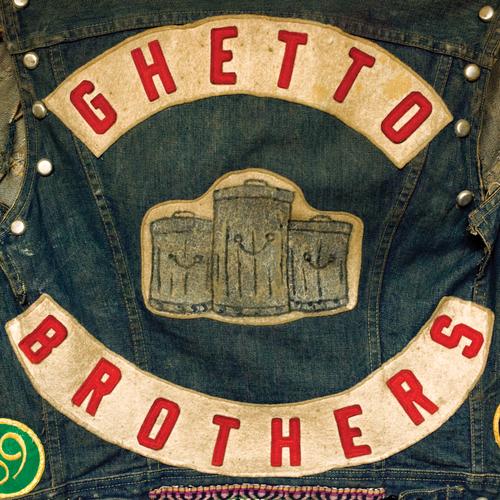 People who also like this
While a large number of hip-hop and rock performers have used the lore of contemporary gang culture as part of their music, the Bronx-based rock band the Ghetto Brothers were an offshoot of an actual New York City street gang, though rather than glorifying the lives of gangbangers in their songs, they sang of personal and political concerns and were more interested in co-existence and community action than in waging war against their rivals. The band the Ghetto Brothers was led by three real-life brothers, lead singer Benjy Melendez, guitarist Robert Melendez, and bassist Victor Melendez. The three siblings had previously been part of a vocal group called Los Junior Beatles, who specialized in covers of
the Fab Four
's hits in the mid-'60s and even made it onto the bill at a
Tito Puente
show.
However, as the Melendez brothers grew older, they became aware of the growing problems of life in the South Bronx -- racism, decaying neighborhoods, failing schools, corrupt police, rampant crime, and drug addiction. Like many young men in New York's rougher neighborhoods, they turned to gangs, which gave the participants a sense of identity and familial unity. Benjy was the founder of a South Bronx "club" called the Ghetto Brothers, but as violence among young gangs increased, the Ghetto Brothers took the unusual step of appointing a "Peace Counselor" who would mediate beefs between rival clubs, and after the death of peace counselor Cornell Benjamin, the Ghetto Brothers opted not to take revenge, instead becoming leaders in a movement to resolve issues among gangs without spilling blood. In time, the Ghetto Brothers founded their own public clubhouse where youngsters could learn martial arts, make art, or play music; the Brothers also provided day care for neighborhood children, and were outspoken against drug use and in favor of Puerto Rican independence (the majority of the club's members were Latino).
In time, the Melendez brothers formed a band out of the club's musical workshop, with Benjy, Robert, and Victor joined by lead guitarist David Silva, drummer Luis Bristo, and percussionists Angelo Garcia, Chiqui Concepcion, and Franky Valentin. The group became a fixture in the South Bronx, playing outdoor parties, youth-oriented clubs, and regular free appearances at a local supermarket, as well as venturing into rock clubs in Greenwich Village. While the Ghetto Brothers made no efforts to disguise their connection to the youth gang, often performing in their colors, their music largely spoke of personal concerns, while the more militant numbers focused on Latin pride rather than turf squabbles. In addition, the melodies were a lively blend of
Beatles
-influenced pop, hard rock, soul, and Latin rhythms.
Bobby Martin and Ismael Maisonave, who ran a local record shop and a small record company, were impressed with the Ghetto Brothers as both musicians and activists, and invited the band to record an album for their Salsa Records label. Power Fuerza was recorded in a single day, with Martin as producer; full of striking and enthusiastic performances, the album received scattered airplay on a few Spanish-speaking radio outlets in New York (though the album is mainly in English). Unfortunately, Salsa lacked the promotional muscle to get Power Fuerza heard outside the South Bronx, and the band's payment would end up being $500 and a box of records. It would be the Ghetto Brothers' only album; the band continued for a while, but Victor Melendez fell into drug addiction and crime, and Benjy cut ties with the Ghetto Brothers when a death threat was made against his wife.
By 1976, the group was done, and David Silva teamed with Robert and Victor Melendez to form a progressive rock band called
Nebulus
. But crate diggers discovered Power Fuerza decades later, and the LP became a cult favorite, with clean copies selling for upwards of $500 among collectors. [In 2012, the reissue label Truth & Soul issued a deluxe edition of Power Fuerza, which featured an extensive history of the group and interviews with the participants. Benjy and Robert Melendez still perform with David Silva in a
Beatles
tribute act called Street the Beat, and Benjy has told the press he hopes the reissue of Power Fuerza will give him the opportunity to record a second Ghetto Brothers album.] ~ Mark Deming
full bio
Selected Discography
Similar Artists
Don't have a Pandora account? Sign up
Already have a Pandora account? Log In