Free personalized radio that
plays the music you love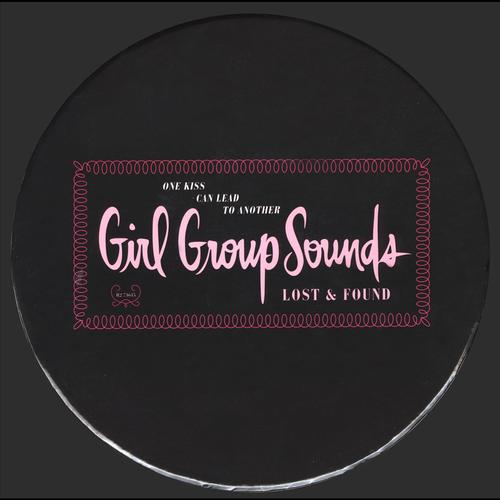 People who also like this
Goldie & the Gingerbreads
Goldie & the Gingerbreads are one of those acts that seem to turn up in the background of a lot of images, biographies, and reminiscences associated with the top British bands of the mid-'60s. Despite a great name, a unique image and lineup, and an enviable array of endorsements by some of the biggest recording stars of their era, however, they never made a lasting impression on the charts. Polish-born
Goldie
had previously been with an outfit called
the Escorts
(variously billed as Goldie & the Escorts and the Escorts With Goldie), who had cut a few singles for the Coral label in 1962, one of which ("Somewhere") charted high in a few locales without ever making a national impact. In 1964, Goldie & the Gingerbreads came together, featuring, in addition to the singer, Ginger Bianco on drums, Carol MacDonald, and organist Margo Crocitto (who later became known as Margo Lewis). They made their debut at New York's Peppermint Lounge, and as an all-female group who was also a self-contained instrumental unit, they were unusual enough to attract attention. Ahmet Ertegun signed them to Atlantic Records, and they released a handful of singles over the next three years. As it turned out, they were also good enough in concert to gain the attention of several visiting British performers, including
Alan Price
of
the Animals
-- who was reportedly overwhelmed by Crocitto's keyboard work -- and his manager, Mike Jeffries, who saw the quartet playing at a club called the Wagonwheel. Goldie & the Gingerbreads said yes to
Jeffries
' offer to manage them and the next thing they knew, they were on their way to England. Once there, they found themselves cast in the role of a novelty act. There had been all-female bands in England before, most notably
the Liverbirds
, but Goldie & the Gingerbreads were different in that they were American and they were a good deal more than just competent, at least on-stage. Even after the initial novelty was past, they were seen by
Keith Richards
, who helped get them booked as an opening act on a U.K. tour with
the Rolling Stones
in early 1965. They also got lots of gigs in and around London, including a headlining show where their opening act was
the Muleskinners
, an early band of future
Small Faces
keyboardman Ian McLagan. According to McLagan in his autobiography, All the Rage, the Gingerbreads were a delight to hear and to watch on-stage. As one who could appreciate it very keenly, he observed that their keyboard player, Margo Lewis, handled her Hammond B3 organ "like she was on fire." The group's debut English Decca single, "Can't You Hear My Heartbeat," produced by
Alan Price
, was a hit in England, and they toured in tandem with both
the Kinks
and the
Jeff Beck
-era
Yardbirds
in the spring of 1965, as well as performing in Europe on the same bill as
the Hollies
. They never managed to generate a major recording career out of this activity, however. Two more U.K. singles -- "That's Why I Love You" b/w "Skip" and "Sailor Boy" b/w "Please Please" -- followed that year, and Atlantic kept putting records out in the United States, but the esteem in which the group was held by the likes of
the Rolling Stones
never translated into popular appeal. They lasted together long enough to turn up on one of the posters seen adorning the walls outside the club that David Hemmings appears at in Blow Up, but, sadly, that was probably their most lasting direct impact on popular culture. On an indirect basis, however, Goldie & the Gingerbreads were the model for such acts as
the Runaways
,
the Bangles
, and
the Pandoras
. In October of 1965,
Goldie
split from the group to go solo, billed simply as
Goldie
. Her association with
the Rolling Stones
led her to Andrew Loog Oldham's Immediate Records, where she recorded
Carole King
's "Goin' Back" soon after; the March 1966 single, however, had to be withdrawn over some changes that the artists had made in the words. The group next jumped to Fontana Records, the U.K. pop arm of Philips Records, for one single, "I Do" b/w "Think About the Good Times," that never charted.
Goldie
later changed her name to
Genya Ravan
and turned up at the end of the '60s as a member of the jazz-rock oriented Ten Wheel Drive, and subsequently recorded an album entitled Goldie Zelkowitz for the Janus label in 1974. It was as
Genya Ravan
that she achieved some measure of stardom more than a decade after her time with the Gingerbreads, producing the first album by
the Dead Boys
and cutting her own solo albums in the company of
Lou Reed
,
Ian Hunter
, and
Mick Ronson
. The Gingerbreads' organist, Margo Lewis, went on to a career in music in her own right as well and their drummer, Ginger Bianco, founded the all-female horn band Isis. ~ Bruce Eder
full bio
Selected Discography
x

Track List:
One Kiss Can Lead To Another: Girl Group Sounds, Lost & Found
Disc 1
Disc 2
Disc 3
Disc 4
Similar Artists
Don't have a Pandora account? Sign up
Already have a Pandora account? Log In