Free personalized radio that
plays the music you love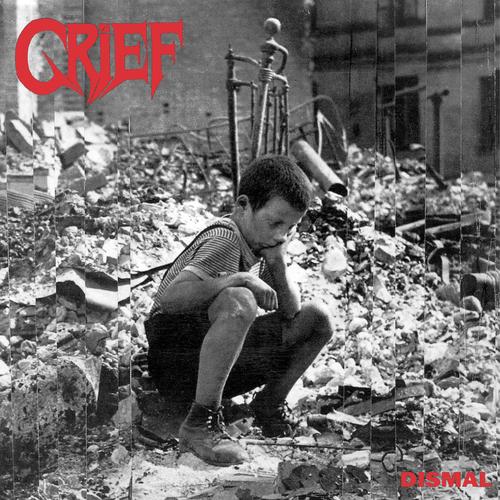 People who also like this
No one ever accused Grief of being a thrash metal, speed metal, or grindcore band. In the thrash, speed, and grindcore fields, bands are known for insanely fast tempos; Grief's sludgy doom metal, however, brought extremely slow riffs to the metal underground. The band was heavily influenced by
Black Sabbath
, and doom warriors
Saint Vitus
have often been cited as a primary influence. Another valid comparison is
Candlemass
, a New Wave Of British Heavy Metal (NWOBHM) powerhouse that loved ultra-slow riffs and, like Grief and
Saint Vitus
, had a very dark, gloomy outlook. But
Candlemass
and
Sabbath
, for all their heaviness and intensity, were quite melodic and musical -- Grief, on the other hand, was jagged, noisy, harsh, and brutally dissonant. Lead singer Jeff Hayward favored the sort of tortured, throat-shredding, screaming vocals that were quite common in death metal/black metal and grindcore, and that risk-taking combination of grindcore-like vocals and slow,
Sabbath
-influenced riffs made Grief one of the more interesting alternative metal bands to emerge in the early '90s. Because Grief's slow riffs were so
Sabbath
-minded, the band fared well among fans of stoner rock --
Sabbath
-minded riffs are quite common in the stoner rock field. Grief, in fact, had a big influence on stoner rock. Although Grief itself wasn't really stoner rock per se, headbangers who appreciate stoner combos like
Eyehategod
and
Orange Goblin
have generally been receptive to Grief's work. And Grief, which enjoyed a small cult following, obviously laid the groundwork for
Sourvein
, another band that combines slow,
Sabbath
-influenced riffs with a death metal-ish vocal style.
Grief was formed in December 1991, when drummer Pete Donovan joined forces with three ex-members of the band
Disrupt
: Hayward, guitarist Jay Stiles, and bassist Randy Odierno. The band's first release was a 7" vinyl EP record, which the headbangers released on their own label, Grievance Records. During their ten-year existence, Grief recorded several albums, including 1995's Come to Grief on Century Media, 1996's Miserably Ever After on Theologian, 1998's Torso on Pessimiser, and 2000's And Man Becomes the Hunted (which was also released on Pessimiser and turned out to be their final album). Along the way, Grief went through numerous lineup changes. Donovan and Stiles left in 1993, and after that, drummer Rick Johnson and guitarist Steve Nelson came on board. When Johnson left the band, Grief ended up going through a series of drummers. For awhile, Odierno was playing drums instead of bass, which required Grief to temporarily employ Eric Harrison as their bassist. But Odierno ended up leaving, and his successors included Tim Morse (of
Anal C**t
fame) and Chuck Conlon (who played on Grief's final album, And Man Becomes the Hunted, in 2000). In late 2000, Johnson returned to the band, but he didn't stay long. And instead of continuing to hire new drummers, Grief called it quits in 2001. The following year, Southern Lord released Turbulent Times, a collection of Grief recordings that were either out of print or previously unreleased. ~ Alex Henderson
full bio
Selected Discography
Similar Artists
Don't have a Pandora account? Sign up
Already have a Pandora account? Log In