Free personalized radio that
plays the music you love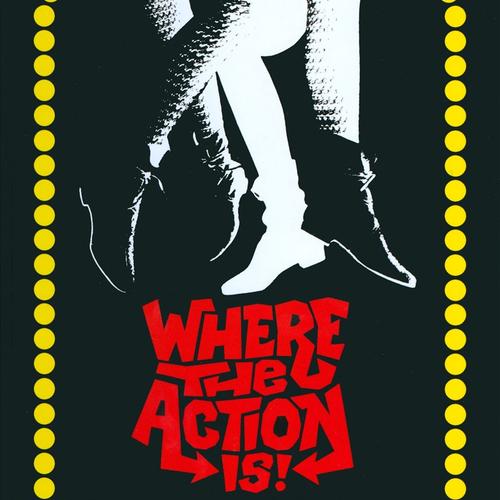 People who also like this
Despite making fans of
Elvis Presley
and
Phil Spector
, as well as getting a big local hit in Memphis, the Guilloteens are not too well remembered in the pantheon of mid-'60s garage bands. That's unfortunate, because they were one of the better ones, and certainly one of the best from the South, an area that produced fewer garage bands per capita than the leading regional hotbeds of the sound. Perhaps some of the attention given to other regional garage bands of the era has eluded them because they were more versatile than the usual such act, putting fair quotients of blue-eyed soul, pop, and folk-rock into their sound, as well as the more expected British Invasion and raucous frat rock ingredients.
The Guilloteens formed in 1964 when Louis Paul, Laddie Hutcherson, and Joe Davis were members of the touring version of
the Mar-Keys
(who were by no means the same as the musicians who played on
the Mar-Keys
' records). When the horn section and singers of the band didn't show up one night, the three played on their own, leading them to decide to form their own group. Local popularity built a fan base that included
Elvis Presley
, who had known Louis years before the band had formed, got the Guilloteens a gig in early 1965 at the Red Velvet Club in Hollywood, where the group briefly relocated.
Phil Spector
saw the Guilloteens and was impressed enough to start working on producing their original song "I Don't Believe" in the studio. But for reasons that remain obscure, while
Spector
was out of town, Guilloteens' manager Jerry Williams signed a deal with the newly launched Hanna Barbera label (an offshoot of the company responsible for popular children's TV cartoons).
Still, the Guilloteens' debut single, "I Don't Believe" sans
Spector
production, was a strong effort mixing British Invasion pop harmony,
Searchers
-like guitar, and Paul's unusually thick blue-eyed soul vocals. It was a big hit in Memphis, backed with
the Kinks
knockoff "Hey You," another group original. Paul took vocals on three of the four songs on the band's first two singles, with "For My Own" an impressive follow-up that similarly mixed folk-rock with garage pop, though it wasn't the same regional hit that "I Don't Believe" had been. Paul quit the Guilloteens, however, after that release, unhappy with their manager.
By this time the band had returned to Memphis from Los Angeles, and replaced Paul with Buddy Delaney. Another decent single followed, one side of which ("Crying All Over My Time") was co-written by Hutcherson and
Jim Dickinson
, the latter later to become famous as a sideman and producer. That was their third and last release on Hanna Barbera, as a Southern tour on which they opened for Paul Revere & the Raiders helped get them a deal with Columbia Records. A Revere & the Raiders influence can be heard, in fact, on their first Columbia 45, "Wild Child," a really good slice of tough garage pop-punk that rates as one of the raunchiest garage singles issued on a major label. It couldn't break the Guilloteens nationally, however, and after a final disappointing uncharacteristically pop Columbia single in 1967, the group split up. Delaney made a rare single shortly afterward, "Girl," as frontman for Buddy Delaney & the Candy Soupe, though it was nothing more than a slightly reworked version of the old Guilloteens B-side "Hey You." All ten songs from the Guilloteens' singles (as well as Buddy Delaney & the Candy Soupe's "Hey You") were collected for the Rhino compilation Where the Action Is! Los Angeles Nuggets 1965-1968 compilation. ~ Richie Unterberger
full bio
Selected Discography
Similar Artists
Don't have a Pandora account? Sign up
Already have a Pandora account? Log In