Free personalized radio that
plays the music you love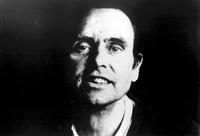 People who also like this
From his early work with the pioneering Krautrock band
Cluster
to his later, more ambient solo recordings, Hans Joachim Roedelius remained one of the most innovative and prolific voices in contemporary electronic music. Born in Berlin in 1934, he drifted through a series of odd jobs before turning to music, later collaborating with conceptual artist
Conrad Schnitzler
in a series of experimental bands including Plus/Minus, Noises, and the Human Being. In 1968, Roedelius and
Schnitzler
were among the co-founders of the Zodiak Free Arts Lab, a group of avant-garde artists from a variety of creative disciplines that quickly became one of the driving forces of the Berlin underground scene; with
Dieter Moebius
, they formed Kluster in 1969, performing extended improvisational live dates throughout West Germany.
Cluster
released their debut LP, Klopfzeichen, in 1970; in the wake of their third album, 1971's Kluster und Eruption,
Schnitzler
exited to pursue a solo career, and Roedelius and
Moebius
continued on as
Cluster
. Working with famed producer Konrad Plank, the duo began to move increasingly toward more structured soundscapes -- with 1974's Zuckerzeit, they even pursued an electronic pop sound similar in spirit to
Kraftwerk
. Roedelius and
Moebius
also teamed with Neu!'s
Michael Rother
in
Harmonia
, releasing a pair of mid-'70s LPs that caught the attention of
Brian Eno
, who in response collaborated with the trio on a legendary session (released much later as Harmonia & Eno '76 Remixes), heralding a turn toward ambient textures (and influencing the sound of the 1976
Cluster
album Sowiesoso). Roedelius and
Moebius
subsequently worked with
Eno
on 1977's Cluster and Eno and 1979's After the Heat as well.
In the interim, Roedelius made his solo debut with 1978's Durch die Wuste; after
Cluster
went on hiatus in the wake of 1981's Curiosum, he plunged fully into solo work, regularly releasing several new LPs each year. Although most of these projects pursued ambient paths -- the multi-chapter Selbstportrait series, 1981's Lustwandel, 1987's Momenti Felici, and 1992's Friendly Game all being good examples -- others, like 1982's Offene Türen and 1994's Sinfonia Contempora, No. 1, explored more dissonant electronic soundscapes. Additionally, Roedelius worked in a series of mediums including theater, dance, and film, collaborating with everyone from
Holger Czukay
to
Peter Baumann
; in 1990, he and
Moebius
also reunited for Apropos Cluster, and the duo continued working together throughout the decade to follow, though they formally severed musical ties in 2011, and Roedelius formed the musical ensemble
Qluster
with Onnen Bock.
Collaboration became Roedelius' primary M.O. from the '90s on, though he continued to issue volumes in his Selbstportrait series, which, as of 2013, numbered eight volumes. The list of his musical partners is not only a who's who of electronic musicians and pioneers, but also of modern composers. Some of his most notable recordings in the '90s also included the solo Tace! in 1993; One Hour with
Cluster
and Sinfonia Contempora, No. 1: Von Zeit zu Zeit in 1994; Pink, Blue and Amber in 1996; and Meeting the Magus in collaboration with electronics duo
Aqueous
in 1997 as well as Drive, by the one-shot band Global Trotters, who also included Alquimia, David Bickley, Felix Jay, Kenji Konishi, and Susumu Hirasawa.
At the beginning of the 21st century, Roedelius accelerated his already prolific output. While his first offering of the new decade was the solo ambient Roedeliusweg, he soon began a wide-ranging series of collaborative projects. Some of the most notable were the collage Veni Creator Spiritus with Eric Spitzer-Marlyn in 2000. The Japanese-only release Acon 2000/1 in collaboration with electronics legend
Conrad Schnitzler
offered a startling contrast between both men's styles. In 2003, joint projects accounted for two of his three releases, including Imagine Imagine, the first of his three albums with
the Fratellis
. The ambient solo offering Amerika Recycled was his only album released in 2004. Nevertheless, one of his most compelling releases, an ambient classical crossover project with pianist Morgan Fisher, was issued in 2005.
Cluster
reunited for a tour in 2007; a live document Berlin 07 was released in 2008, along with Errata, which found him in an unlikely partnership with classical musician
Tim Story
and the dark, electronic soundscape artist
Dwight Ashley
. The last year of the first decade of the century was marked by Sustanza di Cose Sperata, with the brilliant and wildly idiosyncratic new music pianist and composer
Alessandra Celletti
. That year also saw the release of Qua, the final studio album by
Cluster
.
Roedelius began a new working partnership in 2010, this one with producer and electronic pop musician Stefan Schneider (aka Mapstation) of
To Rococo Rot
and
Kreidler
. Their first album together was Stunden, released by Bureau B. Roedelius evolved
Cluster
into
Qluster
, in collaboration with Berlin musician Onnen Bock; Fragen and Rufen both appeared on Bureau B in 2011, with Antworten arriving the following year. A solo piano gig entitled Plays Piano: Bloomsbury Theatre, London, July 28th, 1985 was released in 2012. Selected Studies, Vol. 1, a surprise collaboration with singer and songwriter
Lloyd Cole
, was released in early 2013, as was Roedelius' next full-length with Schneider, Tilden. The label reissued much of Roedelius' back catalog, and released Tape Archive 1973-1978, an extensive multimedia box set of unreleased material, in 2014. Outside of the Bureau B label, Roedelius continued to collaborate with other artists: Lindabrunn Collage with Werner Moebius appeared on No Thing That Exists in 2014, Imagori with Christoph H. Müller surfaced on Grönland Records in 2015, and Ubi Bene with Leon Muraglia was released by Passus Records the same year. ~ Jason Ankeny & Thom Jurek
full bio
Selected Discography
Similar Artists
Don't have a Pandora account? Sign up
Already have a Pandora account? Log In