We created Pandora to put the Music Genome Project directly in your hands
It's a new kind of radio –
stations that play only music you like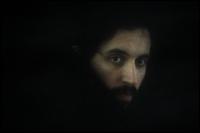 People who also like this
With a name that sounds like that of an extreme pagan metal outfit, the Haxan Cloak's sound couldn't be further away from the image it conjures up. The pseudonym of British multi-instrumentalist Bobby Krlic, the Haxan Cloak's origins started in Krlic's last year at university. Krlic was born and raised in Yorkshire, England, and his parents instilled a love of music in the youngster, his mother being a Northern soul DJ when she was a teenager and his father a keen guitarist. A discovery of hip-hop and electronic music at 16 left its mark on the young Krlic and he set about creating his own take on folktronica. A university course in sound and visual art opened Krlic's eyes to the possibility of making music in a whole different way, and after buying a cheap violin and cello, he quickly picked up the basics after playing along to recordings by
the Dirty Three
.
Recording in his spare time, Krlic finished university and in 2009 he self-released the limited-edition
The Haxan Cloak
CD-R. Distributed by experimental metal label Aurora Borealis, the release earned Krlic a recording deal with the London-based company. With the majority of the debut album recorded, Krlic sent a couple of tracks to his former university tutor and Sub Rosa recording artist Mikhail Karikis. Karikis' experimental work with choirs added another dimension to Krlic's already dark and eerie, soundtrack-like style. His first proper release on Aurora Borealis, the cassette-only Observatory EP, arrived in 2010. Earning praise for his unique style while also being likened to
Sunn 0)))
and
Earth
, his eagerly awaited self-titled debut album,
The Haxan Cloak
, followed in 2011.
Krlic developed his live show throughout 2011 and while he continued with his drone-influenced sound, he slowly moved toward a more electronic style of production. At the beginning of 2012, Krlic surprised many by signing to Tri-Angle Records. Home to experimental electronic artists such as
oOooO
and
Holy Other
, the label would be the perfect place for his future output. In July 2012, Krlic released The Men Parted the Sea to Devour the Water, a nearly 30-minute live composition that nicely straddled his output on Aurora Borealis and Tri-Angle.
Excavation
, which expressed the soul's journey after death, arrived in April 2013. ~ Richard Wilson, Rovi
full bio
Selected Discography
Similar Artists