Free personalized radio that
plays the music you love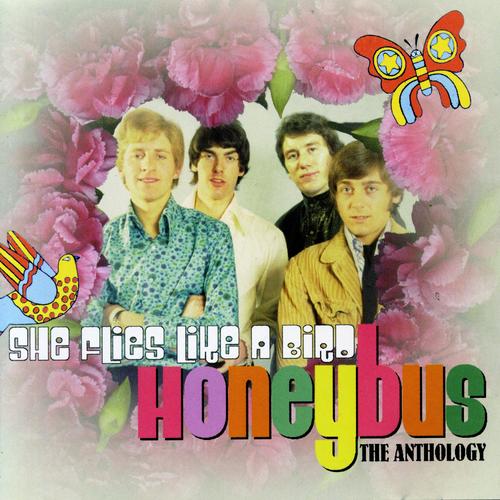 People who also like this
The story of Honeybus is almost a cautionary tale. Considering that most have never heard of them, it's amazing to ponder that they came very close, in the eyes of the critics, to being Decca Records' answer to the Rubber Soul-era
Beatles
. The harmonies were there, along with some catchy, hook-laden songs and usually tastefully overdubbed brass and violins. The pop sensibilities of Honeybus' main resident composers, Pete Dello and Ray Cane, were astonishingly close in quality and content to those of
Paul McCartney
and the softer sides of
John Lennon
of that same era. What's more, the critics loved their records. Yet, somehow, Honeybus never got it right; they never had the right single out at the proper time, and only once in their history did they connect with the public for a major hit, in early 1968. Their best known lineup consisted of Pete Dello (vocals, keyboards, guitar), Ray Cane (vocals, bass, keyboards),
Colin Hare
(rhythm guitar, vocals), and Pete Kircher (drums, vocals), with Dello and Cane writing most of their songs.
Dello and Cane, songwriting partners and ex-members of various minor early-'60s rock bands, most notably Grant Tracy & the Sunsets, were the prime movers behind Honeybus. In 1966, they formed the Yum Yum Band with ex-
Them
drummer Terry Noon, which became popular in the London clubs and released five singles on the English Decca label. A collapsed lung put Dello out of action in early 1966, and it was during his recuperation that he began rethinking what the band and his music were about. He developed the notion of a new band that would become a canvas for him to work on as a songwriter -- they would avoid the clubs, working almost exclusively in the studio, recreating the sounds that he was hearing in his head. Those sounds mostly featured lush melodies and lyrics that suddenly blossomed with the upbeat radiance of flower power and the Summer of Love. It was a novel strategy, paralleling the approach to music-making by
the Beatles
in their post-concert period, and all the more daring for the fact that they were a new group, without the unique hitmaking history of the Liverpool quartet.
Out of this came Honeybus, with Noon stepping aside to manage the group and being replaced by Mike Kircher. The group was one of the best studio bands of the period, reveling in the perfection that could be achieved through multi-tracking and overdubbing, and an approach that also mimicked
the Beatles
' breadth, playing with either admirable taste or reckless abandon, depending on the song. They were duly signed to England's Decca Records and assigned to the company's newly organized Deram label, which was intended to represent their new generation of pop/rock acts, oriented toward sunshine pop, psychedelic, and what was later designated "freakbeat" sounds. Their debut single, "Delighted to See You," which was cut with the help of
Roulettes
members Bob Henrit and
Russ Ballard
, sounded more like
the Beatles
than anything heard in British pop/rock since
the Searchers
had faded from view in early 1966. The B-side, "The Breaking Up Scene," could have been the work of the Jimi Hendrix Experience or
the Creation
. Actually, if anything, they sounded a great deal like
the Bee Gees
, who had just begun establishing themselves as something more than
Beatles
sound-alikes -- the difference was that
the Bee Gees
were a performing band as well as a top-notch studio outfit, fully capable of doing (and willing to do) most of their output on-stage.
The critics were quick to praise the band and the record, but it never charted, and their second single was also unsuccessful. Then Honeybus hit with their third release, "I Can't Let Maggie Go," in March of 1968, which rode the British Top 50 for three months and peaked at number eight. One of the most fondly remembered examples of psychedelic pop/rock to come out of England in 1967, with a richly textured, reed-dominated arrangement (with a bassoon very prominent and a break played on oboes and clarinets) and a pleasant
McCartney-esque
lead vocal surrounded by gentle high harmonies, all wrapped up in a melody that wore well on repeated listening. The record should have made the group, but instead it shattered them.
Pete Dello resigned during the single's chart run. He had been willing to play live on radio appearances and the occasional television or special concert showcase -- during which the group used a Mellotron to replace the overdubbed strings and other backing instruments on their songs -- but he couldn't accept the physical or emotional stresses of performing live on a regular basis, or the idea of touring America, which would have been the inevitable result of a British hit of that size. Perhaps a
Brian Wilson
/
Beach Boys
-type solution, with an on-stage replacement, might have worked, but instead Dello left, and with him went his songs.
Jim Kelly came in on guitar and vocals, while Ray Cane, whose talents and instincts were a near-match for Dello's, took over most of the songwriting, and Honeybus proceeded to play regular concerts. The group never recovered the momentum they'd lost over "Maggie," however, despite a string of fine singles, beginning in September 1968 with "Girl of Independent Means" -- a
McCartney-esque
ballad authored by Cane -- and its cheerfully trippy B-side "How Long" (a Cane/Kircher/
Hare
composition), with its radiant choruses and mix of elegant acoustic guitars and neatly jagged electric lead. A third single followed in May of 1969, "She Sold Blackpool Rock" and its country-ish B-side, "Would You Believe." These records never charted, however, and by the end of 1969 the group had pretty well decided to call it quits once they finished the LP that they'd begun for Decca -- as it was, the world was shifting under the group, the music around them changing into something harder and louder.
By mid-1969 it was all over. Kircher couldn't even stay to complete their LP, joining
Engelbert Humperdinck
's touring band instead, and the drums on fully half of the album were played by Lloyd Courteney and Bob Henrit. That album, The Honeybus Story, was released in late 1969, but without an active group to promote it, the record sank without a trace. The members did re-form to help promote it, thinking there might be some life yet left in the name and their work, but that brief spring 1970 revival was as far as their future seemed to go. This was a real pity, because it was a beautiful album, with the kind of ornate production and rich melodies that had become increasingly rare with the passing of the psychedelic era, and over the years won converts to their sound, even on the far side of the Atlantic (where it was never officially released).
Colin Hare
cut a highly melodic folk-rock-style solo album in 1971, entitled March Hare, and Dello released an even better record of his own entitled Into Your Ears, working once again with Ray Cane, who arranged the music. Soon after, Dello got the Honeybus lineup back together -- coming back to succeed his own replacement in the lineup, Jim Kelly -- to record a single on Bell Records' U.K. label. That single, "She Is the Female to My Soul," released in early 1972, was reminiscent of their 1960s' work, an ornately sung and arranged ballad, like
Paul McCartney
(or Pete Ham) in a romantic vein, a pleasant acoustic and lightly amplified electric guitar-driven piece with a break featuring a prominent reed part. It generated more positive press than sales, but the record did gain the attention of Warner Bros.' British division, and suddenly Honeybus had a recording contract with a major label. The resulting album, Recital, was completed in early 1973, by which time a change in A&R personnel at Warner Bros. had taken place -- the new regime, eager to put its own mark on the company's releases and having no investment in (or understanding of) Honeybus, elected not to release the album. At that point, Cane and Noon exited the group to form a duo called the Bo'flyers, who recorded for Pye. Dello kept working, sometimes under pseudonyms and later recut "I Can't Let Maggie Go" for use in a commercial that was so successful Decca reissued the original version at least twice during the 1970s -- meanwhile, Dello made several unsuccessful attempts at turning his song "I'm a Gambler" into a hit. By the 1980s, all of the members except for Kircher -- who joined
Status Quo
-- had left music. There were periodic reissues of the group's work, including a 1999 single-disc compilation from Repertoire, culminating in 2002 with She Flies Like a Bird: The Honeybus Story, from Castle Records, which included their complete Decca single and album sides, their Bell and Warner singles, cuts from Recital, and a brace of live BBC tracks. ~ Bruce Eder
full bio
Similar Artists
Don't have a Pandora account? Sign up
Already have a Pandora account? Log In