We created Pandora to put the Music Genome Project directly in your hands
It's a new kind of radio –
stations that play only music you like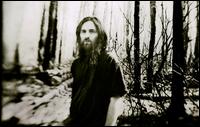 People who also like this
Inspired keyboardist Jamie Saft started appearing on an increasing number of N.Y.C.-oriented jazz recordings during the '90s and well into the new millennium. Born in Queens, NY, Saft studied at the New England Conservatory of Music and Tufts University. At these schools, he studied with
Paul Bley
,
Geri Allen
, Cecil McBee, and
Joe Maneri
, in addition to having composer and "piano technical guru" (as Saft described him) Burton Hatheway as a mentor. In 1993, Saft returned to New York and has since been performing a wide variety of music styles, from opera to folk to heavy metal to jazz in a self-described bar band. In 1995, he was the piano soloist in the New York and Paris premieres (at Lincoln Center and MC93 Bobigny, respectively) of
John Adams
' opera I Was Looking at the Ceiling and Then I Saw the Sky. Through the mid- to late '90s he played Hammond organ, Fender Rhodes, miniMoog, and bass in Bobby Previte's Latin for Travelers, whose recordings were released on Enja. Saft has also played accordion -- in the Peter Epstein Quartet and on
Jerry Granelli
's Enter, a Dragon -- and steel guitar, among other instruments. He has recorded and performed throughout the U.S., Europe, and the Middle East, and worked with
John Zorn
(including membership in Electric Masada),
Groove Collective
,
Marc Ribot
,
Drazy Hoops
, and many more. Saft also co-led a release with trumpeter
Cuong Vu
entitled Ragged Jack on the Avant label.
By the close of the '90s, he was busy not only touring but also recording a solo album for Tzadik with musicians including saxophonist
Chris Speed
and drummer
Jim Black
;
Sovlanut
arrived in mid-2000. Saft continued recording for Tzadik throughout the 2000s, issuing such CDs as
Breadcrumb Sins
in 2002,
Astaroth: Book of Angels, Vol. 1
(a Jamie Saft Trio set of compositions from
John Zorn
's Masada repertoire) in 2005, and
Trouble: The Jamie Saft Trio Plays Bob Dylan
in 2006. He also continued collaborating on releases for other labels, such as the Only Juan (with
Jerry Granelli
) on Love Slave Records in 2001 and Merzdub (with
Merzbow
) on Caminante in 2006. Back on Tzadik, an anti-Semitism-themed heavy metal CD,
Black Shabbis
, appeared in 2009. In 2005 Saft had begun scoring films, and in early 2010 a compilation of selections from the scores of Murderball, God Grew Tired of Us: The Story of the Lost Boys of Sudan, Dear Talula, and Brooklyn Exile was released on Tzadik as Bag of Shells. Saft began performing with a new band called the New Zion Trio, which included bassist Larry Grenadier and drummer Craig Santiago. The New Zion Trio contributed one track to Saft's next solo album Borscht Belt Studies (also on Tzadik). The eleven song, all original set, otherwise showcased the composer playing acoustic and electric piano in solo or duo settings with clarinettist Ben Goldberg. ~ Joslyn Layne, Rovi
full bio
Selected Discography
Similar Artists