Free personalized radio that
plays the music you love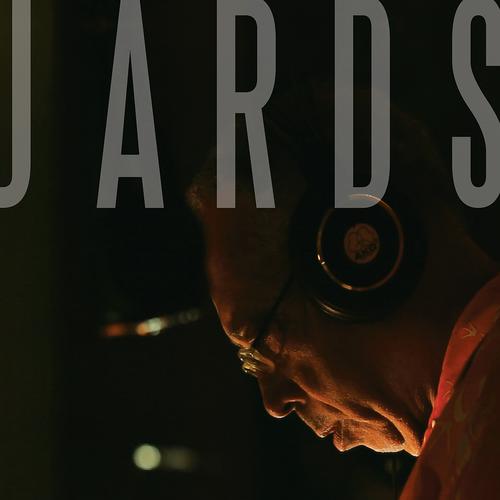 People who also like this
A musician with solid training, Jards Macalé is also an original creator who has enriched the Brazilian musical scene since 1964, when Elizeth Cardoso recorded his "Meu Mundo é Seu" (with Roberto Nascimento). His iconoclastic personality has had him held as maldito (literally "god-damned"), but he reached maturity despising labels and creating good music with very intelligent lyrics and his critical attitude. Jards Macalé was born in a musical environment of Carioca samba, with a pianist mother and an accordionist father. His nickname formed when he was a child and liked to play soccer at the Ipanema beach; he was a bad player and he became known as Macalé, the worst player of the Botafogo team. He became friends with Severino Araújo's son Chiquinho Araújo and learned a lot from this privileged contact. He learned the violão (acoustic guitar) from his neighbor Marilena. In 1959, he formed the group Dois no Balanço with Chiquinho (drums). The group expanded until it reached six members and was dissolved in 1963. At the time, he was already writing arrangements and beginning to write lyrics. "Meu Mundo é Seu" (with Roberto Nascimento) was recorded by
Elizeth Cardoso
(1964) and "Amo Tanto" by Nara Leão (1966).
In 1965, he became a professional performer, subbing for Roberto Nascimento at the historic Opinião show in its São Paulo staging; in the same year, he participated in the also-historic Arena Conta Bahia. In 1966, he did the musical direction for Maria Bethânia's Recital. In 1967, he devoted himself to the study of music with Guerra-Peixe (piano, orchestration), Peter Daulsberg (cello), Ester Scliar (musical analysis), and Turíbio Santos and Jodacil Damasceno (violão) at the Pró-Arte. A low-profile member of the Tropicália movement, he started to write songs with Capinam in 1968. In that year, he wrote music for the films Macunaíma (Joaquim Pedro de Andrade) and O Dragão Da Maldade Contra O Santo Guerreiro (Gláuber Rocha). In 1969, he knew success with "Pulsars e Quasars," "Pula-Pula," and "Movimento Dos Barcos" (all with Capinan), and "Hotel Das Estrelas" and "Archaic Lonely Star Blues" (both with Duda). He recorded "Aquele Abraço" and "Cultura E Civilização" with
Gilberto Gil
. He was also a musical director, arranger, and vocalist in Gal Costa's Cultura e Civilização. In the same year, his polemical participation in the IV FIC (Festival Internacional da Canção) with "Gotham City" was received under strong booing.
Macalé recorded the double-single Só Morto, with his song "Soluços" and others with Capinan and Duda. He also worked in
Gal Costa
's album Le-Gal and the show Meu Nome é Gal, accompanying her in her subsequent Brazilian tour. In 1970, he wrote (with Waly Salomão, then Waly Sailormoon) "Vapor Barato" and "Mal Secreto," both recorded by Gal Costa (who had also recorded "Hotel Das Estrelas"), while Bethânia had recorded "Anjo Exterminado" and "Movimento Dos Barcos," and
Clara Nunes
recorded "O Mais-Que-Perfeito." "Vapor Barato" was the theme of the awarded film Terra Estrangeira in 1995 and was also re-recorded by the group
O Rappa
. He also did the musical direction of Costa's show Deixa Sangrar and the soundtrack of the film A Rainha Diaba (Antônio Carlos Fontoura).
In the same year, he was invited to join
Caetano Veloso
and departed for London, England. There, the Brazilians would play in the Queen Elizabeth Music Hall, also performing in Amsterdam, Paris, and Zurich. In 1971, he participated in O Demiurgo (Jorge Mautner). In 1972, he worked on the arrangements and direction of
Caetano Veloso
's Transa and released his first solo LP, Jards Macalé. In 1973, he promoted the show Banquete dos Mendigos, which was sponsored by ONU and also had
Chico Buarque
,
Milton Nascimento
,
Gonzaguinha
, Jorge Mautner,
Raul Seixas
,
Gal Costa
, and Dominguinhos. In 1974, Macalé released his second LP, Aprender a Nadar, with partnerships with Waly Sailormoon. In the same year, he did the soundtracks for the film Amuleto de Ogum (Nelson Pereira dos Santos), also working in it as an actor, and for the documentary Getúlio Vargas (
Ana Carolina
). In the next year, he participated in TV Globo's Festival Abertura with "Princípio Do Prazer." The nationally touring show Sorriso Verão was very successful in terms of critics and public from 1975 to 1977. In 1976, Macalé worked with the historic Carioca malandro (street smart) Moreira da Silva in the Seis e Meia project. Two years later, they performed together again in the Pixinguinha project (touring nationally).
In 1977, Macalé did the soundtracks for the films Tenda Dos Milagres (Nelson Pereira dos Santos) and Se Segura, Malandro (Hugo Carvana) and arrangements for Na Ponta Da Faca (Miguel Farias). He also recorded the LP Contrastes. In 1979, Banquete Dos Mendigos (a double album recorded in the homonymous show and vetoed for six years by the military regimen) was released. He recorded and released some other albums, including the CD Let's Play That, with Naná Vasconcelos, recorded in 1984 and released in 1994. In 1998, he performed in the show which commemorated the 90th anniversary of Cartola's birth with
Paulo Moura
in São Paulo, Rio de Janeiro, Londrina, and Salvador. ~ Alvaro Neder
full bio
Selected Discography
Similar Artists
Don't have a Pandora account? Sign up
Already have a Pandora account? Log In