Free personalized radio that
plays the music you love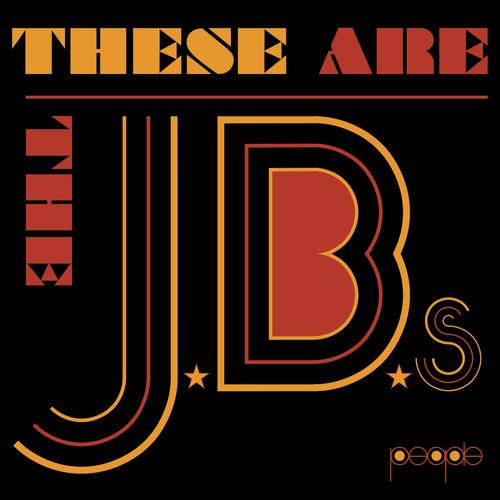 People who also like this
The J.B.'s were the legendary supporting cast of musicians behind
James Brown
, earning a well-deserved reputation as the tightest, best-drilled instrumental ensemble in all of funk. The name J.B.'s is most often associated with three hornmen in particular -- saxophonists
Maceo Parker
and
Alfred "Pee Wee" Ellis
, and trombonist
Fred Wesley
, all of whom originally joined
Brown
's backing band at various points during the '60s. As a recording entity unto themselves, however, the J.B.'s enjoyed a distinctly defined heyday from 1970-1975, under the musical directorship of
Wesley
(though
Brown
, naturally, remained a strong presence). The J.B.'s were billed under a variety of alternate names on their own singles and albums -- Fred Wesley and the J.B.'s, Maceo and the Macks, Fred and the New J.B.'s, the James Brown Soul Train, the Last Word, the First Family, and more. The core group of personnel, despite some turnover on the periphery, remained fairly steady from 1971 on, at least until
Brown
's creative downturn precipitated several important defections.
The first official version of the J.B.'s was formed in 1970, after the notoriously demanding
Brown
's regular band (excepting organist/vocalist
Bobby Byrd
) walked out on him. Caught in a pinch,
Brown
recruited a Cincinnati-based R&B band called the Pacemakers, who'd already toured behind
Brown
favorite
Hank Ballard
. Brothers Phelps "Catfish" Collins (guitar) and
William "Bootsy" Collins
(bass) anchored the lineup, as well as the first J.B.'s single, 1970's "The Grunt." The Collins brothers, of course, would play a crucial role in
Brown
's transition to heavy, groove-centered funk. One by one, some of
Brown
's previous bandmembers returned to the fold, including
Fred Wesley
, who accepted
Brown
's offer to become musical director of the J.B.'s in December 1970. However, the lineup splintered with the departure of the Collins brothers just a few months later, leaving
Wesley
with only guitarist Hearlon "Cheese" Martin, drummer John "Jabo" Starks, and tenor saxman St. Clair Pinckney. This nucleus was quickly fleshed out with bassist Fred Thomas and saxophonist Jimmy Parker (who'd never played alto prior to joining the band); soon, there was also a trumpet section, usually featuring Jerone "Jasaan" Sanford, Russell Crimes, and Isiah "Ike" Oakley.
Brown
began to release recordings by the newly constituted J.B.'s on his own People label with some frequency beginning in 1971, and the group scored a couple of Top 40 R&B hits with "Pass the Peas" and "Gimme Some More." By 1972, previous
Brown
guitarist Jimmy Nolen had returned alongside Cheese Martin, and conga player Johnny Griggs was back in tow as well. That year saw the release of the first J.B.'s full-length, Food for Thought.
Wesley
was still the band's only real soloist, so in early 1973,
Brown
convinced legendary alto man
Maceo Parker
to rejoin. His first record back with the group was "Doing It to Death," a long jam with guest vocals from
Brown
that topped the R&B charts in edited form; it was also the title track of their second album, and the first single credited to Fred Wesley & the J.B.'s, affirming that
Wesley
was still without question the leader. Still, the J.B.'s also began to cut sides under the name Maceo & the Macks, including the Top 20 R&B hit "Soul Power '74" and the 1974 album Us!!. Meanwhile, under their original name, the
Wesley
-led J.B.'s released another successful LP that year in Damn Right I Am Somebody, which spun off three Top 40 R&B hits in "Same Beat," "If You Don't Get It the First Time, Back Up and Try It Again, Party," and the title track. The follow-up album, Breakin' Bread, issued later that year, was credited to Fred and the New J.B.'s, even though the band's personnel remained essentially the same (although John Morgan was easing into Starks' slot as the regular drummer).
By late 1974, however,
Brown
's commercial momentum was beginning to slow, and that carried over to the J.B.'s as well. The First Family single "Control (People Go Where We Send You)," which featured
Brown
,
Lyn Collins
, and other vocalists, failed to perform up to expectations. By the time of 1975's Hustle With Speed album, band morale was low, and
Wesley
was growing frustrated with
Brown
's sudden loss of direction. On the Fourth of July,
Wesley
quit the group to join up with
George Clinton
, and
Maceo Parker
soon followed. Bassist Thomas, drummers Starks (who'd joined
B.B. King
's band) and Morgan, guitarist Martin, and saxophonist Jimmy Parker all drifted away, leaving Jimmy Nolen and Russell Crimes the only consistent members left on the final J.B.'s single, 1976's "Everybody Wanna Get Funky One More Time." Polydor subsequently shut down
Brown
's People imprint, effectively ending the myriad side projects he'd managed during the first half of the decade. He continued to tour with differing versions of the J.B.'s, including a late-'70s outfit dubbed the J.B.'s International, but for all intents and purposes, the true J.B.'s no longer existed.
Periodic J.B.'s reunions ensued in the years to come;
Wesley
,
Parker
, and Alfred Ellis (who actually only played on a couple of J.B.'s sessions) toured Europe with
Bobby Byrd
in 1988, and cut a reunion album, Pee Wee, Fred and Maceo, the following year. They continued to tour and record together off and on during the '90s under the name the JB Horns. A more extensive J.B.'s reunion took place in 2002 on the album Bring the Funk On Down, which also included
Bootsy Collins
,
Bobby Byrd
, and Jabo Starks, among others. ~ Steve Huey, Rovi
full bio
Selected Discography
Similar Artists
Don't have a Pandora account? Sign up
Already have a Pandora account? Log In