Free personalized radio that
plays the music you love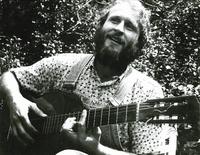 People who also like this
Originally from New Orleans, Jim Ford lost interest in his academic pursuits and, in 1966, drifted out to California. He was passing through L.A. on his way to the Haight-Ashbury district in San Francisco when he met two session musicians, Pat and Lolly Vegas. The Native American rockers -- who later formed the commercially successful
Redbone
-- had worked on the Shindig television show at the time, and had already recorded their Pat and Lolly Vegas at the Haunted House album for Mercury. After hearing his songwriting talent firsthand, the
Vegas
brothers brought Ford to the attention of Del-Fi Records honcho Bob Keane, known around the L.A. music scene for his "open-door policy." Keane released a couple of Ford's singles on Del-Fi's Mustang label, both of which sank without a trace. Del-Fi/Bronco recording artist
Viola Wills
also recorded one of his songs. Along with Pat and Lolly Vegas, Ford wrote the
P.J. Proby
hit "Niki Hoeky" (it peaked at number 23 on Billboard's pop charts in January 1967), which Ford's former girlfriend
Bobbie Gentry
also sang on one of her later albums.
In 1969, Ford got the opportunity to record his debut album. Harlan County (released on the Sundown label, a small subsidiary of White Whale) featured funky, midtempo country and R&B-flavored rockers with a driving Muscle Shoals-style rhythm section, with backing and arrangements by the
Vegas
brothers and
Gene Page
. Most of Ford's original songs had a lyrical narrative recalling the hardship of growing up in the coal-mining country of Harlan County, Kentucky. Among the various highlights are his fuzz-drenched cover version of
Willie Dixon
's "Spoonful," his take on Delaney & Bonnie's hip-shake boogie "Long Road Ahead," and a remake of the swampy classic "I'm Gonna Make Her Love Me ('Til the Cows Come Home)." In 1971, Ford's manager, Si Waronker (founder of Liberty Records), flew his artist to London, where he was booked into Olympic Studios to record a follow-up album. This time he was backed by pub rockers Brinsley Schwartz (they later recorded "Niki Hoeky" and Ford's "Ju Ju Man";
Nick Lowe
also recorded Ford's "36 Inches High" for his Jesus of Cool album). After three days of sessions, the band failed to keep up to the challenge of backing Ford, so Waronker brought in
Joe Cocker
's
Grease Band
, but they too didn't work out. As the project never did quite meet up to everyone's expectations, it was eventually shelved. The tapes for these sessions have reportedly disappeared.
Ford returned to the U.S. and his career never really took off as expected. He wrote songs for
Bobby Womack
in 1972 (including the wonderful "Harry Hippie"), and later worked with friend Sly Stone (he even moved into Stone's Holmby Hills home for a while), but after the early '70s, Ford slipped out of sight. Harlan County was reissued on the British Edsel label in 1997 but it took a full decade for a true Jim Ford revival to materialize. In 2007, Bear Family reissued Harlan County and various unreleased songs and singles as the acclaimed The Sounds of Our Time compilation. It was enough of a success to spur rumors of Ford coming out of seclusion for a genuine comeback in 2008, but on November 18, 2007 he was found dead in his trailer home in Fort Bragg, California. Bear Family's second collection, Point of No Return, was in production at the time of his death, and this collection of rarities, singles, demos, and unreleased cuts appeared in the spring of 2008. The following year, Bear Family repurposed these two compilations as Big Mouth USA: The Unissued Paramount Album and The Unissued Capitol Album. In 2011, Bear Family released Demolition Expert, a collection of unheard acoustic demos. Five years later, Bear Family once again dipped into Ford's unheard numbers for Allergic to Love, a collection of songs he recorded in the '80s. ~ Bryan Thomas
full bio
Similar Artists
Don't have a Pandora account? Sign up
Already have a Pandora account? Log In