Free personalized radio that
plays the music you love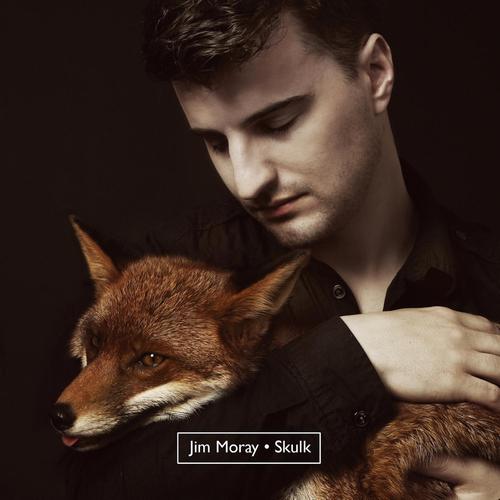 People who also like this
Few Brit folk artists have caused such a stir as Jim Moray. His debut album, 2003's Sweet England, polarized opinion in dramatic fashion. Old traditionalists were dismissive of the computer-generated sounds employed on his daringly adventurous arrangements of old ballads featuring beats and tape loops, influenced as much by
Massive Attack
and
Radiohead
as the old trad singers. More, however, saw it as the most innovative and exciting development for British folk music in years, and at least one reviewer described Sweet England as the most important folk album since
Fairport Convention
's seminal Liege & Lief 34 years earlier, an album Moray himself had drawn such inspiration from he was embarrassed by the comparison.
Originally from Macclesfield, he was raised in Staffordshire. His dad was a morris dancer -- his parents met at a folk club -- and Jim and his sister
Jackie
(fiddle singer
Jackie Oates
) were exposed to English traditional music at festivals and records in the house. He learned guitar and spent much of his teenage years playing in rock bands, including a spell as a drummer in a punk band, before heading off on a four-year course studying classical music at Birmingham Conservatoire in 1999. It was while he was there that he reverted to his roots and started experimenting with radical rearrangements of traditional songs on his computer, resulting in the home-produced EP I Am Jim Moray in 2001. He also caused a stir at the finals of the BBC Young Folk Awards when most present regarded him as the runaway winner, though the prize mysteriously went to a band of young Scots sisters, Give Way.
Still a student in Birmingham, Moray funded the home-produced Sweet England from his student grant and submitted it as part of his degree in 2003 (he passed), releasing it on his entertainingly titled label, Niblick Is a Giraffe. While it included conventional piano and guitar and featured one self-written song ("Longing for Lucy"), the extensive use of samples, beats, and arrangements on the laptop triggered a major debate -- particularly due to radical interpretations of famous old songs like "Early One Morning," "Lord Bateman," and "Seeds of Love" -- and Sweet England was hailed as a serious leap forward for the music as a result. Moray himself fueled the interest with some compelling theories about the modern nature of folk music and his desire to appeal to a new, young audience with no awareness or interest in the folk tradition. Less successful were his live tours to promote it. He wasn't a natural live performer, his voice sometimes sounded worryingly shallow, and his ambitious attempts to create multimedia stage effects with film and lighting failed to ignite. Sweet England went on to win best album at the 2004 BBC Folk Awards and Moray also won the Horizon Award as best new act, where he made a point of thanking non-folkies for buying his record.
Despite overtures from major labels, Moray stuck with his independent status when, complete with a Ziggy-esque glitter rock sleeve design, he released his extravagant, dramatic follow-up album, Jim Moray, in 2006. Throwing everything but the kitchen sink into the mix, Moray had created a far heavier and more rock-influenced album than its predecessor, and it had a rough ride from the critics, though there was much to commend it, especially two original songs "My Sweet Rose" and "Magic When You're Near" alongside the traditional material. Moray remained an enigmatic presence. He gradually became a more assured if more low-key live performer, touring with Nick Cooke on melodeon and James Delarre on fiddle; he also turned producer for the debut album Strange Histories by James Raynard, launched his own alternative folk club in Bristol, and in 2007 worked on his third album, Low Culture. ~ Colin Irwin
full bio
Similar Artists
Don't have a Pandora account? Sign up
Already have a Pandora account? Log In