We created Pandora to put the Music Genome Project directly in your hands
It's a new kind of radio –
stations that play only music you like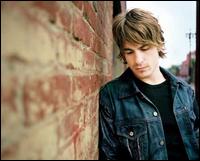 People who also like this
By all Nash Vegas accounts, North Carolina singer/songwriter Jimmy Wayne comes from the wrong side of the tracks. Born in 1972, he was abandoned by his father at a young age and raised by a troubled mother and in a series of foster homes when she was in prison. On his 15th birthday he saw his stepfather shoot his stepsister three times, paralyzing her, and survived a murder attempt by the same man. He entered, and then ran from, a county home and became a homeless youth who did what was needed to survive on the street. His encounter with a neighborhood couple led them to give him a job and a place to live, and created the pillars of his final foster family. With Beatrice and Russell Costner, Wayne was able for the first time to indulge his love of music, which included
Hall & Oates
,
Alan Jackson
,
Lionel Richie
,
Ronnie Milsap
,
Iron Maiden
,
Queensrÿche
, and
Judas Priest
. He formed his first band, called Fantasyche, and began taking music seriously. When Beatrice died, Wayne finished high school and became a prison guard at the Gaston Correctional Facility. An inmate who made an anti-drug presentation using a guitar during a school assembly had influenced him greatly. Wayne visited the inmate for songwriting advice and went to work at the prison while studying criminal justice at a local community college. After finishing his associate's degree, he left North Carolina for Nashville.
For three years, he worked at Acuff-Rose writing songs alongside Dean Dillon and Whitey Shafer, while polishing his playing and singing skills. During this time he co-wrote
Tracy Byrd
's Top Ten smash "Put Your Hand in Mine," with
Skip Ewing
. Wayne signed his own deal with DreamWorks Nashville in 2001, after being courted by producer Chris Lindsey and James Stroud. His debut was issued in June of 2003 and placed a single in the Top Ten before release. "Stay Gone" was a Billboard country hit. It was followed by "Paper Angels," a narrative of Wayne's own life on the streets and those he encountered there, "Blue and Brown," about an encounter with a foster brother who became an inmate at the prison where Wayne worked, and a devastatingly honest revenge fantasy entitled "The Rabbit." Given the timing of its release, Wayne's album turned a small industry buzz into a wildfire of publicity and speculation about the new directions he was using in country music and pop, which the industry glommed onto with desperate hope.
Nashville's identity problems in the early part of the millennium created a crisis at radio and on CMT, leading the industry into a tailspin due to cookie-cutter artists singing mediocre songs. Wayne may be pretty, but he is substantive and presents an entirely new twist on the entire country tradition. Billboard, country music, and even the Country Music Foundation took an early and large interest in his career. DreamWorks closed in 2005, and Wayne's contract was transferred to Big Machine Records, where he released
Do You Believe Me Now?
, his second album, in 2008. Five years is a long time in the contemporary country music biz, but Wayne's own writing and performing were memorable and connected deeply with both radio programmers and the general public. The disc reached number four on the Billboard country charts and spawned two singles, "I Will Never Leave You" and the title track, the latter of which hit number one in late 2008. Wayne's own business smarts took over. He knew not to tempt fate twice; he wasted no time and jumped right back into the studio to record
Sara Smile
(named for the
Hall & Oates
track -- it's the set's first single and they appear on the song as well), which was released by Big Machine's Valory Music subsidiary in November of 2009. ~ Thom Jurek, Rovi
full bio
Selected Discography
Similar Artists