Free personalized radio that
plays the music you love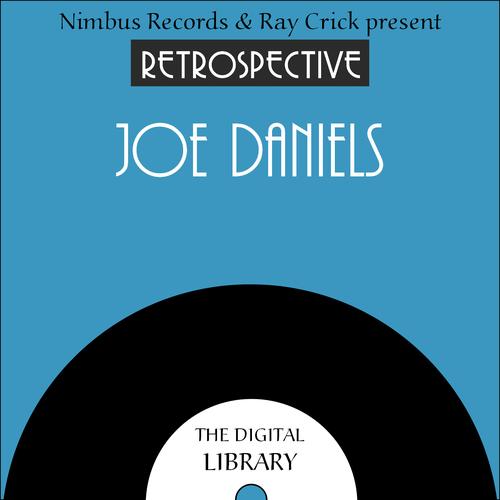 People who also like this
There is really nothing too negative one can say about a musical performer who records a piece of music entitled "Experiments with Mice." Fans of drumming may be particularly interested in the vintage British performer Joe Daniels, whose group presented a style he called "Hot Shots in Drumnastics." Lovers of cartoon music, such as the work of
Raymond Scott
and Scott Bradley, will also find their way to recordings of the Daniels band, whose intense arrangements certainly could give Jerry a run for his cheese, with Tom following briskly behind. Listeners should be careful not to lump this drumming Daniels and his nutty drum-cavorting together with the much later person of the same name from the heavy rock band
Local H
, lest they think the heaviest drummer in the world has been discovered. This a different Joe Daniels. In fact, they couldn't be more different other than playing on the same instrument: one is American, one is South African; one is white, one is black; one swings, the other doesn't; etc., etc.
The Joe Daniels whose band conducted "Experiments with Mice" already had skills as a drummer at the age of ten, having left his native South Africa for England as a toddler. At 14 he was already part of the early-'20s London club scene, playing in bands led by Harry & Burton Lester (such as the attractive-sounding Cowboy Syncopaters), Al Kaplan, Billy Mason, Fred Elizalde, and Sid Roy. The latter bandleader was the brother of Harry Roy, whose band was a proving ground for many early British jazz players, Daniels included. The drummer started his own combo in the mid-'20s with trumpeter Max Goldberg. The two also worked together in Goldberg's Criterion Dance Band, which the drummer seized control of as well in 1926. In the '30s, Daniels provided the beat for Harry Roy, but also cut quite a few sides under his own name, leading the modestly named Joe Daniels Hotshots. Following the Second World War, Daniels carried on with his bandleading career in the Joe Daniels Dixieland Jazz Band. The name suited. Much like the American bandleader
Spike Jones
, the novelty music of Daniels evolved out of what was basically straight-ahead Dixieland. By the time the drummer was ready to record a series of small-band tracks for Decca and Parlophone, he was clearly under the influence of
Scott
's tightly arranged and energetically syncopated creations, however. He had also realized that drum features could captivate an audience, if done right.
In the late '40s, Daniels toured Europe and the Mideast both as a soloist and with a reorganized Hotshots. He continued assembling versions of the band through the '50s, with players such as saxophonist Ron Plummer, trumpeter Johnny Oldfield, and pianist Austin Payne. The bandleader had to be inventive to survive in the '50s, when the big-band boom was drowned out by the early stirrings of an oncoming British export invasion. Holiday camps became his main performing venue, a definite sign that the young crowd was leaving him behind. He arranged to continue collecting youthful pounds -- as in money, not weight -- by opening his own Wimpy bar in Piccadilly Circus, selling the British fast food burger with a taste sometimes compared to unseasoned road kill. He recorded during this period as Washboard Joe & the Scrubbers, an obvious eye on the skiffle market, if not the home-cleaning business. If the name sounds undignified, the company was not. The band employed fine players such as clarinetist Dave Shepherd and trumpeter Alan Wickham. Daniels tracks with titles like miniaturized music reviews include "Ultra Modern Swing," "Crashin' Through," and "Beatin' on the Washboard." ~ Eugene Chadbourne, Rovi
full bio
Selected Discography
Similar Artists
Don't have a Pandora account? Sign up
Already have a Pandora account? Log In