We created Pandora to put the Music Genome Project directly in your hands
It's a new kind of radio –
stations that play only music you like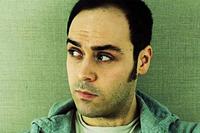 People who also like this
One of the most playful artists in the American electronic music scene -- as well as the founder of the Tigerbeat6 label -- Kid606's lack of seriousness regarding "intelligent techno" (conspicuous in his attitude as well as his recordings) was inspired by hardcore techno, indie punk, noise rock, and a liberal dose of heavy metal.
A native of Venezuela, the Kid (aka Miguel Trost De Pedro) moved to San Diego early in life. After becoming interested in samplers, he began recording and released some material with Spacewurm and Ariel, two acts associated with the Southern California label Vinyl Communications. After the demise of both, Kid606 debuted on his own with a full-length for VC, 1998's Don't Sweat the Technics. A split CD with
Lesser
gained release later that year, as well as the VC EPs Unamerican Activity and Dubplatestyle. In mid-2000, Kid606 released Down with the Scene, his first album for the experimental Ipecac label associated with
Faith No More
's
Mike Patton
. A few months later, the experimental techno label Mille Plateaux issued the comparatively subdued P.S. I Love You, along with an accompanying remix album (P.S. You Love Me) the following year. Kid606 veered back into hardcore with 2002's mashup-heavy The Action Packed Mentallist Brings You the F**king Jams and 2003's Kill Sound Before Sound Kills You.
Resilience, from 2005, and Pretty Girls Make Raves, released one year later, found Kid606 returning to the green pastures of an earlier era in electronic music; the first harked back to IDM and electronic listening music, while the second was a back-to-basics techno record. (Both appeared on Tigerbeat6.) He also worked in the side project Disc with
Lesser
and
Matmos
and, in addition to a number of other collaborative projects in the works throughout the late 2000s, Kid606 found time to issue EP number six, Die Soundboy Die. The follow-up full-length, Shout at the Döner, landed in 2009. His next record, 2010's all-analog and nearly beatless Songs About F**king Steve Albini, appeared on Important Records, home to records by
Merzbow
and Zurich.
Lost in the Game, a set of tunes that embraced melody more than anything previously in his evolution, was released in 2012. The following year's Happiness was similarly melodic but much more cheerful, taking inspiration from a move to Los Angeles and the smooth sounds of
Christopher Cross
and
Toto
as well as
Tangerine Dream
. De Pedro went in an even mellower direction with 2015's album Recollected Ambient Works 1.0: Bored of Excitement and EP Recollected Ambient Works 1.5: Discreet Music, which featured a cover of the
Brian Eno
piece of the same name. ~ John Bush
full bio
Selected Discography
Similar Artists