Free personalized radio that
plays the music you love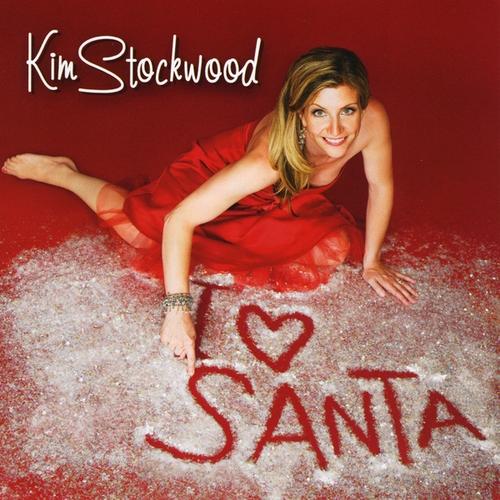 People who also like this
At the age of 24, Kim Stockwood began performing at a pub's folk nights in her hometown of St. Johns, Newfoundland, Canada. The year was 1990, and by the end of it, she was filling the weekend slots at the venue. At the time, Stockwood was working a day job, employing the skills she'd received in English and business at college. As a joke, Stockwood moved to Toronto in 1992 in order to see if she could receive a record deal. She arrived at the office of EMI Music Publishing president Mike McCarthy, talked to him for an hour, and jumped up on his piano stool and belted out her rendition of
Patsy Cline
's "Crazy." She walked out of the office with a publishing deal, and five months later, she received a recording contract with EMI. Three years later, EMI released the limited-edition promotional EP Greetings from Bonavista to the media, prior to the official release date of Stockwood's full-length debut album.
Brainstorming ideas for the name of the release, Stockwood dug deep into her fond teenage memories of where she spent much of her time wreaking havoc: Bonavista, Newfoundland. Bonavista was also the original home of her grandmother and mother. The record featured appearances and co-writing credits with
Guess Who
/
Bachman-Turner Overdrive
guitarist/vocalist
Randy Bachman
, alternative pop/rock musician
Matthew Sweet
, and producer Jim Rondinelli, who'd worked with
Sloan
. Both
Sweet
and
Bachman
played guitar on the track "She's Not in Love," while
Bachman
co-wrote "N.A.S.H.V.I.L.L.E." with Stockwood. She has said that she usually winds up working with musicians, such as
Bachman
and
Sweet
, after the people she works with recommend someone that she should write or record with.
After receiving small doses of radio airplay, Bonavista was released to Canada's buying public with little reaction. Upon the lackadaisical response from the public, EMI was looking for a plan to boost sales. An EMI representative happened to be passing by the studio where Stockwood was rehearsing for upcoming live performances. One of the tunes caught the record executive's attention and they asked Stockwood about the upbeat pop/rock-flavored number. EMI decided to issue Bonavista the following year internationally. The re-released version of Bonavista featured two new pop/rock tracks that broke away from its country-rock leanings. The new songs included "You Won't Remember This" and "Jerk." The international debut of Bonavista was released on October 1, 1996, as well as the Jerk CD single. The Jerk single managed to create a stir in countries such as Sweden, Malaysia, New Zealand, and Poland. In all, there were four hit singles from Bonavista, including "She's Not in Love," "Jerk," "You Won't Remember This," and "Enough Love." Stockwood received multiple East Coast Music Award nominations in Canada for the Jerk single and her full-length debut, a Juno nomination in the category for Best New Artist and received the SOCAN Airplay Award for the Enough Love single.
Following the international release of Bonavista, Stockwood set out on a tour in the summer of 1997 on which she made multiple stops at various Canadian festivals. She also kept busy working for CTV's program E as a correspondent and was asked to host that year's pre-Juno Awards party. That same year, while on a stop in Toronto during October,
Squeeze
vocalist/guitarist
Glenn Tilbrook
received a copy of Bonavista from Stockwood. He liked what he heard and invited Stockwood to his house in England that December. The collaboration resulted in various tracks for Stockwood's second full-length release. Stockwood began working with other collaborators on her new material as well, including
Bass Is Base
's Chin Injeti,
the Payolas
'
Paul Hyde
, and noted songstress
Jann Arden
. Stockwood had begun the recording and songwriting sessions for the new album prior to her departure for England. She was now working in the studio with producer Michael Phillip Wojewoda, who was renowned for working with artists like
the Rheostatics
and
Barenaked Ladies
. Business changes also transpired as Bruce Allen took over as Stockwood's manager.
Allen
was noted for his credibility among artists like
Anne Murray
,
Econoline Crush
, and Bryan Adams.
EMI Music Publishing sponsored a music writers' camp in the summer of 1998 held in Devon, England. EMI chose 15 songwriters to participate in the activities, one of which wound up being Stockwood. By this time, Stockwood's second full-length album was on its way to the pressing plant. However, one of Stockwood's duties at the songwriting camp was to team up with two other songwriters each day and develop a number to perform each evening. On one afternoon, Stockwood was matched up with an English gentleman and a woman from New York. It turned out that these two individuals were Abenna Frempong, who had written music for
Vanessa Williams
, and Peter Vettese, a producer/songwriter who had worked with
Seal
,
the Cure
, and
Annie Lennox
. Within 25 minutes, the trio had co-written the song "12 Years Old." After performing it that night to resounding applause, Stockwood realized it was a hit and called her record company to halt production of her new CD. Not only was "12 Years Old" added to her new record, but it also became the title. It fit well into the rest of the album's theme, which had to do with vulnerability, which is common at that age.
That September, Stockwood had the opportunity to preview material from her sophomore album to the public. These weren't just minor previews though. Stockwood opened up for Irish legend
Van Morrison
in Halifax, Nova Scotia, and St. Johns. That December, Stockwood made her way to the Matador in Toronto, where she filmed a spot as a nightclub singer for the Global Television Network's program Traders. On March 18, 1999, Global Television Network aired the episode of Traders featuring Stockwood's appearance. During the show, Stockwood debuted the title track from 12 Years Old. The Canadian release of the record followed on March 30; however, the CD was only available as an import in other countries. The song "Moon Beneath My Feet" from 12 Years Old was featured that spring on the season finale of the television show Dawson's Creek. Just as Stockwood thought things couldn't get any better, she found out that as of June 4, the video for "12 Years Old" reached number two on Canada's MuchMoreMusic chart. Upon the heels of that achievement, Stockwood appeared on Canada's Pamela Wallin television show on June 8, where Wallin called Stockwood a "whirling dervish" due to her outgoing personality.
Stockwood's television appearance was followed by a summer/fall tour of Canada that began on June 13 and ended on November 30. On the trek, Stockwood visited her hometown -- St. Johns -- Montreal, Halifax, and a handful of other cities. On November 22, Dawson's Creek once again featured Stockwood's music, as the 12 Years Old track "Puzzle Girl" was heard. While on the road during this time, Stockwood renewed her love for old standard songs and contributed the
Dean Martin
track "Marshmallow World" to EMI's Christmas at Home CD. Stockwood teamed up with
Gordie Sampson
, recipient of the East Coast Music Award, for a songwriting session in the spring of 2000. This marked the first time in three years that Stockwood had written any new material. While she was writing new music, she also became an on-air personality for Toronto radio station CHUM. She also spent the year as the hostess for Toronto's Canadian Music Awards.
Stockwood spent the next few years hosting various awards shows and fundraisers, including the NABS Annual Fundraiser, Saturday Night at the Junos, CTV Junos Red Carpet, and the ECMA Industry Awards Show. She did little in the way of actual recording, though, until she joined her friends
Tara MacLean
and
Damhnait Doyle
in the earthy alternative pop/rock trio
Shaye
. The group released their first album, The Bridge, in 2003, and their first single, "Happy Baby," received a Juno nomination, a SOCAN Award, and a Canadian Radio Music Award. They toured for the next few years, during which, in 2005, Stockwood gave birth to her second son, Sam. In the summer of 2006, Stockwood went back to the studio and recorded a collection of Christmas songs, I Love Santa, which featured traditional Christmas tunes in addition to a couple new songs by Stockwood, "I Love Santa" and "Home This Christmas" (co-written with Tim Bovaconti). The album was released in October 2006, and
Shaye
released their second album, Lake of Fire, that same year. ~ Stephen Howell
full bio
Selected Discography
Similar Artists
Don't have a Pandora account? Sign up
Already have a Pandora account? Log In