We created Pandora to put the Music Genome Project directly in your hands
It's a new kind of radio –
stations that play only music you like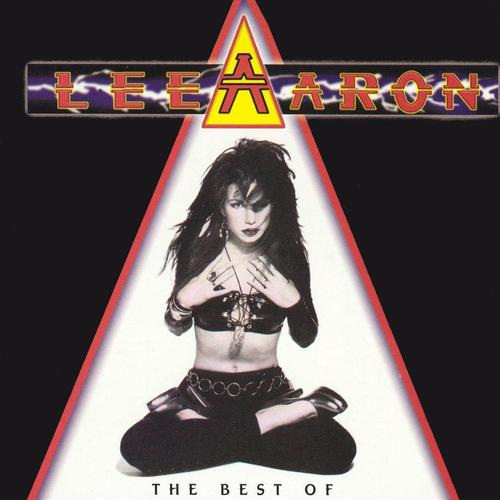 People who also like this
Lee Aaron is an award-winning singer, musician, and songwriter who has reinvented herself many times over during her long career. She started performing in her teens in the '70s. She has performed in bands and solo and recorded albums from pop to heavy rock to jazz.
Aaron was born in Belleville, Ontario, as Karen Lynn Greening. She started her professional career early, appearing on a televised musical variety show when she was only 15-years-old. Two years later, around 1979, Greening became a member of a little-known band called Lee Aaron. She served as both a keyboardist and backup singer for the group. Over time, Greening was moved from backup singer to lead. She also took the band's name, Lee Aaron, as hers. A short time later she went solo, hiring Rick Santers and his band to work with her. In 1982 she completed her first album, The Lee Aaron Project.
Aaron's sophomore album, Metal Queen, was released in 1984 under the Attic Records label. The superb album left her with the nickname "Metal Queen" and also caused more than a little controversy. It was banned in Australia and given an R rating from the BBC. Still, with the help of a video and maybe some help from the controversy itself, the title track became Aaron's first big hit. It was also around this same time that she started working with guitarist John Albani.
After her victory with Metal Queen, money was poured into the re-release of her debut album and into a major tour through parts of both Canada and the United States. Things didn't go as well as expected and by the beginning of 1985, the band was out of money and back home. A shake-up seemed in order; the manager was fired and the band split up. Aaron and Albani stayed together. They went right back to recording, this time working with producer Bob Ezrin. The successful album, Call of the Wild, was finished and released that same year. As a cap-off, Aaron and Albani finished out the year by touring as opening act for
Bon Jovi
and other bands.
By 1987, Aaron was signed to a contract with the 10 Records label. There were some big plans in the works, but the label folded after only releasing two albums for Lee Aaron. She hadn't given up before, though, and didn't this time either. In 1989, Bodyrock was recorded. The next year, thanks to the large success of the album, Aaron was in the spotlight again and out touring. Bodyrock sold over 200,000 copies and earned her nominations at the Juno Awards for both Best Video and Female Vocalist of the Year. In 1991, another heavy rock album hit the market from her, Some Girls Do. Things were slowing down once more by this point in her career and this album didn't sell as well as the last. Afterwards, she did one more album for Attic, Powerline, but bowed out from completing any more for the label.
In 1994, Aaron made a comeback. She changed her look, her sound, and even her name. But the spark never became the same star she had reached with Bodyrock. She continued, though, making a few more albums and touring some. In 1996, she formed a short-lived band called 2 Precious. By 2000, she had changed styles once more, this time to a mixture of blues and jazz. She also released another album for the new millennium, Slick Chick. With that effort behind her, she simply picked up and went to work on the next recording, this one rock-oriented. ~ Charlotte Dillon
full bio
Selected Discography
Similar Artists