Free personalized radio that
plays the music you love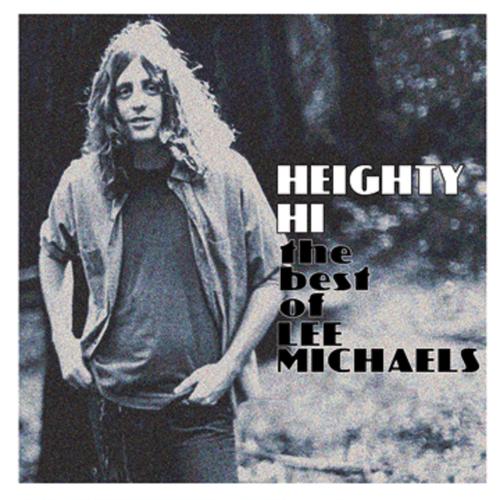 People who also like this
An eclectic singer, songwriter, and performer, Lee Michaels made music that had the physical impact of hard rock, the creative ambition of psychedelia and progressive rock, and the passion and grit of rhythm & blues, the latter facet reinforced by Michaels' vocals, which could swing from sweet to soulfully gritty at a moment's notice. Michaels was also a gifted keyboard player, and often played full concerts at the organ with only a drummer to accompany him. (Michaels was also a sure hand at the piano and harpsichord.) One could argue that Michaels' wide-ranging sound was one of the reasons he didn't enjoy greater commercial success despite the loyalty of his audience, though Michaels did enjoy a Top Ten hit in 1971 with "Do You Know What I Mean."
Lee Eugene Michaels was born on November 24, 1945, in Los Angeles, California. By the mid-'60s, Michaels was already a fixture on the California music scene; he was playing keyboards with the Sentinels, a surf rock band with an R&B influence that also featured John Barbata (who later played with
the Turtles
), and he wrote a tune that appeared on the debut album of the sunshine pop band
the Holy Mackerel
(featuring songwriter and media personality
Paul Williams
). Michaels later moved on to play in the band the Strangers, led by future
Canned Heat
guitarist Joel Scott Hill. Michaels soon bowed out of the Strangers, and his tenure in the Family Tree, a San Francisco band featuring future power pop icon Bob Segarini, was also short-lived, though Michaels opted to stay in the Bay Area. In time, Michaels struck out as a solo artist, and he landed a record deal with A&M Records, which released his debut album, Carnival of Life, in 1968. The psychedelic-influenced effort produced only marginal sales, and Michaels returned with the tougher-sounding Recital before the year was out.
Musically, Michaels hit his stride with his self-titled third album, released in 1969, which paired him with drummer Barry "Frosty" Smith and featured "Heighty Hi," which became an FM radio staple, and Michaels' signature cover of "Stormy Monday." Frosty became Michaels' on-stage foil, and his super-amped organ setup and Frosty's drumming made for a power duo with enough muscle to share stages with the leading hard rock acts of the day. Michaels built his own studio in his home, and used the space to record 1970's Barrel, which featured him, Frosty, and guitarist Drake Levin in a set of funky and topical hard rock. For 1971's Fifth, Michaels recruited Joel Larson to play drums in Frosty's absence, and while the album wasn't one of his most ambitious, a white soul number with a solid groove, "Do You Know What I Mean," connected with radio programmers and gave Michaels the biggest hit of his career, rising to number six on the singles chart.
The success of Fifth and "Do You Know What I Mean" made Lee Michaels a genuine rock star, but his next album didn't connect with his new fans; 1972's Space & First Takes was dominated by a pair of semi-improvised extended jams (each in the neighborhood of 15 minutes) that found Michaels swapping his keyboards for a guitar. The album brought tensions between Michaels and A&M to a head, and by the end of 1972 Michaels gave the label Lee Michaels Live, a concert set recorded in New York that fulfilled his commitments to the label. Michaels promptly signed a new deal with Columbia Records, but neither 1973's Nice Day for Something or 1974's Tailface made much of an impression with fans or record buyers, and Michaels and Columbia soon parted ways. Within a few years Michaels went into semi-retirement, and while he released Absolute Lee in 1996 and My Life in 2008, for the most part Michaels stayed out of the public eye. After his music career faded out, Michaels opened a restaurant in Marina del Rey, California centered around a spicy shrimp dish he'd created; Killer Shrimp became a success, and the family-run business now boasts six locations in California and Nevada. In 2015, Manifesto Records released a box set, The Complete A&M Albums Collection, that brought together Michaels' first seven albums in one package; Manifesto also issued a single-disc sampler, Heighty Hi: The Best of Lee Michaels. ~ Mark Deming
full bio
Selected Discography
Similar Artists
Don't have a Pandora account? Sign up
Already have a Pandora account? Log In