Free personalized radio that
plays the music you love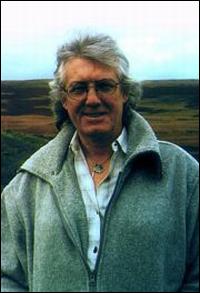 People who also like this
A mainstay of British folk music since the '50s best known for his collections of sea shanties and whaling songs, Louis Killen was a singer, archivist, lecturer, and historian on the level of
Ewan MacColl
,
Pete Seeger
, and
A.L. Lloyd
, all of whom Killen worked with at one time or another. In 2010, at the age of 76, Killen began living and performing as a woman, and underwent a sex-change operation in 2012. Now known as Louisa Jo Killen, she lived only a brief time longer, dying of cancer at her home in Gateshead, England in August 2013 at the age of 79.
Born in the northern village of Gateshead-on-Tyne, County Durham, England, in 1934, Killen first became interested in folk music as a young man attending Oxford University, where he fell in with the local folk music crowd and developed his vocal technique as well as learning the pennywhistle and concertina. Leaving school to return north in 1958, Killen settled in Newcastle and opened one of Britain's first folk clubs while also working in the city's shipyards. Unemployed in 1961, Killen decided to turn professional and signed with the legendary British folk label Topic Records. His first releases were a pair of EPs, The Colliers Rant (recorded with Johnny Handle) and A Northumbrian Garland, both in 1962. A series of collaborations and appearances on compilations followed, with his first full-length solo recording, Ballads and Broadsides, not appearing until 1964.
Killen continued working in collaborations during the heady times of the British folk revival in the early and mid-'60s, besides continuing to organize and present concerts and hootenannies throughout the British Isles. As the folk boom wound to a close, however, Killen made the unusual move (for a British folkie) of immigrating to the United States in 1967. Although Killen would remain entirely focused on the music of Great Britain, he lived primarily in the States until after the turn of millennium. At first settling into the New York folk scene, Killen worked with
Pete Seeger
on a number of concerts, and, in May 1968, he recorded -- as Lou Killen, a derivative of his first name that he almost never used -- the album Sea Chanteys for the eclectic New York indie ESP-Disk. A live a cappella collection of traditional songs, barring
MacColl
's "Shoals of Herring," Sea Chanteys was Killen's first collection of songs relating to the sea and the sailing life, which would remain a passion throughout his career.
After a period spent working in the shipyards of Seattle, Washington, where he also recorded 1969's 50 South to 50 South, a benefit record for the city's seaport museum, Killen returned to New York and replaced
Tommy Makem
in the
Clancy Brothers
band. Killen spent the first half of the '70s singing and recording with
the Clancy Brothers
, but he also continued his own career. A 1971 duo album with
the Young Tradition
's
Peter Bellamy
, Won't You Go My Way?, is an underrated gem from this period in Killen's career. Leaving
the Clancy Brothers
when
Makem
decided to rejoin, Killen released another duo album with his wife, Sally, 1975's Bright Shining Morning, followed by 1977's solo Old Songs, Old Friends.
After 1980's Gallant Lads Are We, Killen concentrated on teaching and writing for most of the '80s, not performing. When Killen chose to resume his recording career, he founded his own KnockOut! label and began self-releasing his own discs. 1989's The Rose in June, featuring several self-penned tunes including the title cut, came first, followed by 1993's A Bonny Bunch. Killen then returned to his passion for sea songs with 1995's Sailors, Ships and Chanteys, Vol. 1 and 1997's A Seaman's Garland: Sailors, Ships and Chanteys, Vol. 2. Killen returned to Gateshead in 2003 and, having been conflicted about his gender for years, decided after counseling to embark on gender reassignment despite concerns about the possible reaction from the public and fans. However, after emerging as Louisa Jo Killen, Killen was heartened by the acceptance she received, and continued to perform and lecture even after receiving her cancer diagnosis. ~ Stewart Mason
full bio
Selected Discography
Similar Artists
Don't have a Pandora account? Sign up
Already have a Pandora account? Log In