Free personalized radio that
plays the music you love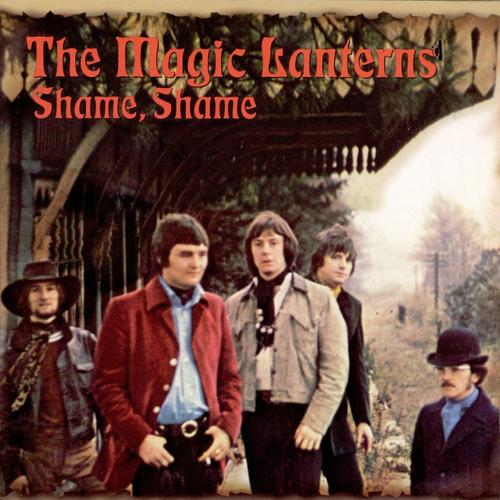 People who also like this
With a name like the Magic Lanterns, one would expect a late-1960s band that might reflect the psychedelic side of the era's music -- when first heard of in 1968, they seemed to fit in with groups like
Strawberry Alarm Clock
and other trippy-sounding acts (what Bleeker Bob's in New York calls "Lounge Acts That Dressed Cool"), promising their own brand of incense and peppermints. Instead, the Magic Lanterns were a pop/rock outfit, closer in spirit to
the Tremeloes
or
Marmalade
; and apart from the exquisite pop-psychedelia of "Impressions of Linda," their music was mostly straight-ahead upbeat pop/rock, which doesn't mean they weren't good, just less adventurous than one might expect. A Manchester-based band that never saw the success of
the Hollies
or
10cc
, the Magic Lanterns did place three singles on the charts on either side of the Atlantic during the late 1960s and early 1970s.
The group started life as the Sabres in 1962, organized by Jimmy Bilsbury (some sources spell it Pilsbury) on vocals and, later, guitar, who also wrote songs. Among the musicians who passed through their ranks were Kevin Godley and Lol Creme, who went on to international fame in the 1970s, but the core of the group, in addition to Bilsbury, were Peter Shoesmith (guitar), Ian Moncur (bass), and Allan Wilson (drums). Organized originally in Warrington, Lancashire, the band played clubs in the area around nearby Manchester, taking on the name the Magic Lanterns in the mid-1960s. They were put in contact with publisher Mike Collier, who arranged for the group to cut a song he handled called "Excuse Me Baby," which got them signed to British CBS Records. The song -- an unambitious piece of mid-tempo pop/rock that could have passed for a Herman's Hermits' single with a little work -- managed to show itself on the British charts in three non-consecutive weeks in the summer of 1966. That was sufficient to get them three more single releases, through 1968, but none of them charted successfully -- still, an early album, Lit Up, did follow. The group's lineup began a series of shifts that left Bilsbury as the sole original member, and brought Alistair "Bev" Beveridge (referred to in some sources as "Les" Beveridge) (vocals, guitar), Peter Garner (guitar, vocals), Mike "Oz" Osborne (bass, vocals) (who was definitely not
Ozzy Osbourne
, despite rumors to the contrary), and Harry Paul Ward (drums, vocals) aboard. Steve Rowland of
Family Dogg
came on as producer and sometime songwriter, and in 1968, with their contract newly transferred to Atlantic Records, the group scored a major hit -- the biggest in their history -- right out of the box with "Shame, Shame," a pop/rock number with a lean, bluesy guitar sound and larger-than-life percussion amid solid lead vocals and soaring harmonies, all backed by a tasteful horn section (arranged by
John Paul Jones
), which placed itself in the Top 30 in America. That record was followed by a lesser single, "Give Me Love," also arranged by
Jones
, which failed to chart, but that didn't stop Atlantic from issuing a Shame Shame LP in 1969 in America. The group moved to the Big Tree label in 1970, through which they enjoyed a minor chart entry with "One Night Stand."
It was around this time that singer/songwriter
Albert Hammond
-- at the tail-end of the first British phase of his career as a songwriter and session musician -- was brought into the Magic Lanterns by Rowland, through their connection in
Family Dogg
and their songwriting partnership. The presence of
Hammond
, and his collaborations with
Scott English
and his regular songwriting partner Mike Hazelwood, toughened up the group's sound, as was evident on their second album, One Night Stand -- "Let the Sunshine In" showed more sophisticated production and a lusher sound than the group had heretofore demonstrated, including elegantly layered harmonies and a dense orchestral accompaniment reminiscent of
the Hollies
' "King Midas in Reverse." Similarly, "One Night Stand" had a pair of loud guitars, one acoustic and the other electric, supported by tasteful horns at the center of its sound, and "I Don't Want to Go Sleep Again" was a catchy piece of country-style rock. The group didn't make it past 1971, however -- Bilsbury exited and was next heard from as a member of the Les Humphries Singers, who saw a lot of success in continental Europe (especially Switzerland) and cut records for English Decca in the mid-1970s. The others evidently left music, although Mike "Oz" Osborne was destined to be mistaken by pop historians for
Ozzy Osbourne
-- much to the latter's chagrin -- for decades to come.
Hammond
and Hazelwood soon lit out for the United States, while
Hammond
went on to a recording career of his own. The Magic Lanterns remain almost a footnote to his career, and the only extant collection out of their work in 2004 is largely focused on
Hammond
's contribution to their later history. ~ Bruce Eder
full bio
Selected Discography
Similar Artists
Don't have a Pandora account? Sign up
Already have a Pandora account? Log In