We created Pandora to put the Music Genome Project directly in your hands
It's a new kind of radio –
stations that play only music you like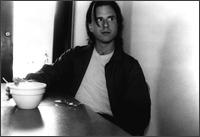 People who also like this
New York-based singer/songwriter Matt Keating developed a somewhat minor cult following in the mid- to late '90s. The low-key Keating seems to have failed to connect with a larger audience, and his plucky Americana-tinged reveries and power pop recordings have been overshadowed by those of similar pop iconoclasts like
Mark Kozelek
(of
Red House Painters
),
Elliott Smith
, and
Richard Buckner
. Well over a decade later, Keating remains relatively unknown, even as he continues to write, record, and perform.
He began playing piano and guitar early in life, growing up in the Boston, MA, area. By the mid-'80s, Keating was supporting himself solely by playing piano at a club in Boston (reportedly it was a Mafia-run joint). He also worked with several local rock bands, including Circle Sky, before leaving to focus on a solo career. Keating eventually moved to New York City, where he performed on street corners, subway platforms, and during open-mike nights. Ultimately, his demos made their way to the Burbank-based Alias label, which signed Keating to a contract. His first release, 1993's
Tell It to Yourself
, was produced and engineered by Keating at Brooklyn's Fireproof Studios, a spacious room that had been converted from an 1870s-era fire department house.
Keating continued to record at Fireproof, and just about every year since his debut he has seen each new release find a larger audience. An EP, Satan Sings, was released in 1994, followed by the full-length sophomore album, Scaryarea, which arrived in 1995, and in 1996 Keating recorded the Candy Valentine EP (which featured the original version of "That Kind of Girl," later recorded by
Mary Lou Lord
). The more critically acclaimed Killjoy was released in 1997. In 2001, after a somewhat lengthy bit of time off, Keating struck a deal to release his next album,
Tilt a Whirl
, on Alan McGee's Poptones label, in addition to releasing the album in the U.S. on his own imprint. The album debuted in 2003, and Keating set to work on more music the following year. The result was
Summer Tonight
, which was released in 2006. Quixotic followed two years later. ~ Bryan Thomas, Rovi
full bio
Selected Discography
Similar Artists