We created Pandora to put the Music Genome Project directly in your hands
It's a new kind of radio –
stations that play only music you like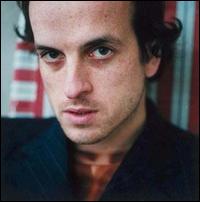 People who also like this
The Matthew Herbert Big Band
Although his methods may provoke more discussion than his music (at least among chin-stroke types and the British and American dance music presses), Matthew Herbert is an experimentalist of a subtle stripe, combining his love for all styles of dance-based electronic music with a desire to push their modes of expression into new areas. Herbert studied music formally, yet much of his creative impetus has been provided by the compositional potential of digital sampling technology, which he liberally applies to genres such as house, electro, ambient, and techno, fashioning tracks of detail and originality from such mundane objects of everyday life as kitchen flatware, crockery, even his own body. Although the first of his tracks to be released on 12" came out through the Universal Language label associated with
Global Communication
, the Horn, and Herbert's own Wishmountain project, he's since released a flood of material on the Clear and Phono labels, as
Doctor Rockit
and Herbert, respectively. With
Doctor Rockit
, Herbert focuses on old- and new-school electro-funk and housed-up techno, fusing clangy, rattling beats with humorous melodies and left-field samples and vocal snippets. With his eponymous project, Herbert releases the unlikeliest of experimental house tracks, working within the genre's feel-good, four-on-the-floor arrangements while drastically tweaking its modus operandi. His signature approach gave post-rave house's stale comportment a badly needed shot in the arm, and (somewhat inexplicably) was widely embraced among mainstream and underground house audiences alike.
While continuing to record for both Clear and Phono (almost a full dozen of his tracks appeared on Phono's two-disc compilation The End of the Beginning), Herbert also applied his remixing skills to a number of notable artists, including friend Jonah Sharp of Spacetime Continuum,
Harold Budd
, Atom Heart,
Moloko
, Motorbass,
Super Furry Animals
,
DJ Food
, Hardfloor, and
Presence
, among others. (More than 20 of them were compiled on Secondhand Sounds: Herbert Remixes.) Vocalist
Dani Siciliano
joined Herbert for the 1998 LP Around the House (chock-full of domestic sample sources), and continued the association with 2001's Bodily Functions (no explanation necessary), 2003's
Goodbye Swingtime
(credited to the Matthew Herbert Big Band), 2005's
Plat du Jour
(credited to Matthew Herbert), and 2006's
Scale
. Herbert also released a mix album, 2000's Letsallmakemistakes, while producing albums such as
Siciliano
's
Likes...
and
Roisin Murphy
's
Ruby Blue
. He returned to the world of jazz in 2008, reconvening his big band for the creation of There's Me and There's You. There was a flurry of activity in 2010: a trilogy of Matthew Herbert releases (One One, One Club, and One Pig) as well as a contribution to Deutsche Grammophon's Recomposed series (his alternate look at Mahler's tenth, unfinished symphony). ~ Sean Cooper, Rovi
full bio
Similar Artists